The following discount entertainment tickets are some of the most worthwhile events currently on sale. Highlights include the Bacon & Beer Classic this weekend, a Lionel Ritchie/Mariah Carey concert in September, and a Cannabis Tour scheduled for December.
Updated April 24, 2017. To check for all of the latest Seattle discount tickets, go here.
These tickets are all available through our affiliate Goldstar (which means: when you make a purchase through these links, we earn a commission, which supports the maintenance of this website at no cost to you). Some deals are limited and sell out. So, click through to the ones that interest you ASAP. We update this list once a month.
Live Theatre Discount Tickets
Offer Dates: April 25, April 26, April 28, April 30
Full Price: $59 – $69 | Our Price: $29 – $34
Everyone is a suspect in the hilarious musical mystery "Murder for Two". Officer Marcus Moscowicz, a small-town cop determined to rise to the rank of detective, sets out to solve the murder of a famous novelist. This off-Broadway hit features one actor playing the detective, while another plays all the suspects — and they both play the piano. The two multi-talented actors bring this witty, winking homage to old-fashioned closed-room murder mysteries to the Falls Theatre at ACT in Seattle. Get caught up in the whirlwind of comedy, music, mystery and vaudeville-style mayhem.
Offer Dates: April 26, April 27, April 28, April 29, April 30
Full Price: $71 – $101 | Our Price: $51.20 – $81.80
"The Secret Garden" is Frances Hodgson Burnett's timeless tale of a young orphaned girl who's sent to live with a reclusive uncle in a crumbling mansion overrun with spirits of the past. This mysterious and hauntingly beautiful musical adaptation brings to life a saga of deception, grief, jealousy, love and ultimately, rebirth. Called "smart and sensitive" with "a yearning magical pulse" by the "Washington Post", this fantastical production brings stunning sets and costumes, a gorgeous score and rich, lush story-telling to Seattle's 5th Avenue Theatre.
Offer Dates: April 27, April 28, April 29, April 30
Full Price: $40 | Our Price: $20 – $25
Put your jazz hands up for Cole Porter's "Kiss Me, Kate". The hilarious musical comedy, which became Porter's biggest Broadway hit, takes you behind the scenes of a production of Shakespeare's "The Taming of the Shrew" — only this version of "The Taming of the Shrew" stars a feuding divorced couple. The sour exes turn their personal drama into fodder for an onstage war of the sexes unlike any other. With catchy songs like "So in Love," "Another Op'nin,' Another Show," "Too Darn Hot" and "Brush Up Your Shakespeare," the musical celebrates Shakespeare while also celebrating the art of working in the theater — including the joy, madness and everything in between. Now you can take a trip back to the golden age of Hollywood when the show "The New York Times" called a "milestone musical" comes to the stage of the Seattle Musical Theatre.
Offer Dates: April 27, April 28, April 29, April 30, May 4, May 5, May 6
Full Price: $25 | Our Price: $15
A world premiere from one of Seattle's preeminent theater artists, Keiko Green, "Nadeshiko" is the story of two generations of Asian women who are reclaiming their power from idealized perceptions of beauty. A young woman in Japan during World War II takes on the role of caregiver to soldiers who will soon fly to their deaths. Risa is a woman in modern times who takes on a peculiar gig from Craigslist in order to pay her rent. As personal and sexual boundaries blur, the stories of women from two different generations intersect in this discovery of power within idealized Asian beauty. Each play in Sound Theatre's 2017 season is written and directed by women.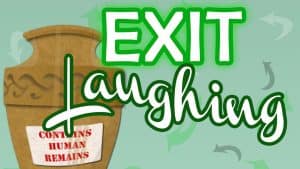 Offer Dates: April 28, April 29, April 30, May 4, May 5, May 6, May 7
Full Price: $24 | Our Price: $12
In a case of "Golden Girls" gone wild, Connie, Leona and Millie have the most exciting night of their lives — complete with a police raid, a stripper and epiphanies aplenty — during "Exit Laughing". When one of their longstanding bridge foursome dies, the ladies "borrow" her ashes from the funeral home for one last card game that escalates into an exciting (and completely hilarious) evening you have to see to believe. This award-wnning play broke box office records when it premiered in 2013, and now this clever new stage comedy comes to Tacoma Little Theatre.
Offer Dates: April 28, April 29, May 4, May 6, May 11, May 12, May 13
Full Price: $25 | Our Price: $12.50
A modern-day theater addict puts his favorite musical on the record player to chase the blues away, only to have the story come to life right there in his apartment in the Tony-winning "The Drowsy Chaperone". In the show-within-the-show that ensues, a pampered Broadway starlet's plans for marriage are upset by a scheming producer, setting off a wild plot involving a chaperone, a Latin lover and gangsters who double as pastry chefs. Bubbling over with wit, thrills and glorious song and dance, this comical send-up of Jazz Age musical theater comes to the Wade James Theatre, courtesy of the Edmonds Driftwood Players.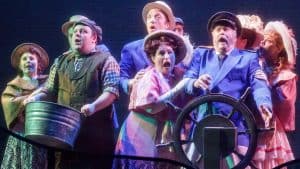 Offer Dates: April 28, April 29, April 30, May 3, May 4, May 5, May 6, May 7, May 10, May 11, May 12, May 13, May 14, May 17, May 18, May 18, May 19, May 20
Full Price: $45 – $65  |  Our Price: $26.50 – $36.50
Billed as ""Downtown Abbey" meets "Gilligan's Island"," this new musical farce is based on a play by "Peter Pan" scribe J.M. Barrie. Set in 1902, "A Proper Place" finds the wealthy Lord Loam and his family in a real spot of trouble: A group sailing excursion has gone horribly wrong, and now his clan of proper, upper-crust dilettantes are shipwrecked on a deserted island. Before long, they realize that their only hope for survival is to cast aside the strict social hierarchy of the mainland and allow their lowly butler to call the shots. Forbidden romance and family drama unfold to a lively score, when "A Proper Place" comes to the Everett Performing Arts Center.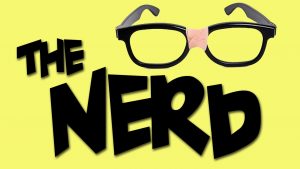 Offer Dates: April 30
Full Price: $20 | Our Price: $10
You know that guy, the one you befriended because he lived on your street, or sat next to you in class. You soon realize that he's socially inept, awkward or kinda creepy, but you don't know how to get rid of him without being a jerk. Now imagine that person has moved in with you, and you have the beginnings of Larry Shue's wacky comedy "The Nerd". The ultimate nice guy, Willum eagerly welcomes Rick into his home after a sporadic history of correspondence. How can he refuse? After all, Rick saved his life in the Vietnam War. But the heroic rescuer also turns out to be weird, inept and obnoxious. Willum feels too indebted to Rick to kick him out, so one uproarious incident after another ensues, until the normally placid Willum is driven into a desperate mental state that leads triumphantly to a surprising ending. Watch the drama hilariously unfold at the Woodinville Repertory Theatre near Seattle.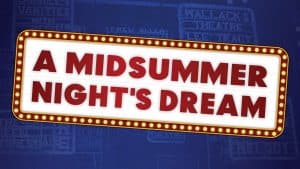 Offer Dates: May 4, May 6, May 7, May 11, May 12, May 13, May 13, May 14, May 18, May 19
Full Price: $27 – $45  |  Our Price: $12 – $22.50
Filled with romance, mischief and whimsy, Shakespeare's beloved "A Midsummer Night's Dream" has charmed audiences for centuries. Four young lovers become caught up in a quarrel between Oberon and Titania, the king and queen of the faeries. When a group of local itinerant actors are mixed into the madness, the comical snarl of spells seems impossible to unknot. The Seattle Shakespeare Company's staging of "A Midsummer Night's Dream" at the Cornish Playhouse is sure to make you believe in magic.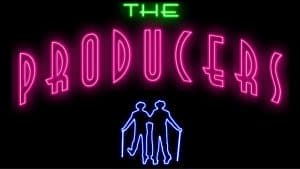 Offer Dates: May 12, May 13, May 14, May 19, May 20, May 21
Full Price: $20  |  Our Price: $10
Mel Brooks' outrageous, Tony-winning musical comedy "The Producers" tells the story of broke Broadway producer Max Bialystock and his accountant, Leo Bloom. Desperate for cash, these two schemers hatch a plan to produce a musical that's sure to be a failure so they can cut and run with the unspent production money. But when their "big flop" turns out to be a huge hit, they're in trouble. Based on the classic 1968 film, and featuring the hilariously tasteless show-within-a-show "Springtime for Hitler", "The Producers" skewers the over-the-top absurdities of musical theater while delivering a heartfelt tale of the true friendship that develops between two would-be con artists. Experience the Shoreline Community College Theater production of the musical favorite.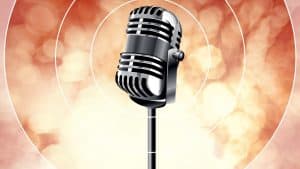 Offer Dates: May 20, May 21
Full Price: $15 | Our Price: $7.50
In an era when family members are prone to seek out their own independent entertainment — their eyes glued to tablet screens and headphones crammed in their ears — it can be hard to imagine a time when generations of relatives would gather together around the radio to listen to the latest installment of their favorite shows. Now, "Old Time Radio Drama" with Larry Albert brings that nostalgic era back to the stage, presenting two scripts — one Harry Nile adventure and one Sherlock Holmes mystery — on the stage of the Wade James Theatre, courtesy of the Edmonds Driftwood Players.
Musical Performance Discount Tickets
Offer Dates: April 26, April 27, May 5, May 7, May 20, May 20
Full Price: $15 – $40  |  Our Price: $7.50 – $20
Experience an evening that's the best mix of historic and modern. At The Triple Door in Seattle you'll step into what was originally a 1920s vaudeville house, but has become a modern entertainment hub with plush booths, clear sight lines from every seat and the best sound system around. You can enjoy exotic cocktails and cuisine from the Wild Ginger restaurant upstairs during your show or in the Musicquarium Lounge before or after your event. The lounge features a stunning 1,900 gallon freshwater aquarium and live music most nights, making it the perfect pairing for a show. On the Main Stage you'll hear musicians from around the world and from nearly every genre, as well as a variety of other entertainment.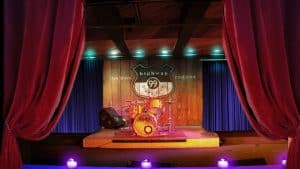 Offer Dates: April 28, May 5, May 6, May 12, May 13, May 19, May 20, May 27, June 10, June 16, June 17, June 30, July 14, July 21, July 22, August 4, August 25, September 9
Full Price: $15 – $20  |  Our Price: $7.50 – $10
Housed in a 1909 brick building on the Seattle waterfront, Highway 99 Blues Club and Restaurant is inspired by the juke joints of the American South and the neighborhood blues clubs of Chicago. Dubbing themselves "the West Coast Home of the Blues," the venue fully embraces the culture and music. On stage, you'll see regional and national touring artists cranking out everything from zydeco to honky-tonk to roots and Americana. Meanwhile, the venue itself is studded with "old timey" touches like a 34-foot bar made from antique doors and blue velvet benches collected from an old Masonic Temple. The walls are covered with photos snapped by some of the country's best blues photographers. And to round out the juke joint experience, the kitchen pumps out Southern-style comfort food — think jambalaya and chicken gumbo — while the bar whips up cocktails named for blues legends like Robert Johnson and Muddy Waters.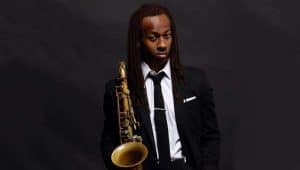 Offer Dates: April 29
Full Price: $30 | Our Price: $15
From standards and pop songs to bossa nova and beyond, saxophonist Chris Mitchell knows how to play it, and he does so with plenty of style. This versatile, Grammy-nominated jazz pro's impressed audiences from coast to coast through appearances in Vegas, L.A., Seattle, Atlanta and elsewhere. Now you can experience Mitchell's smooth, romantic sounds at the Four Seasons in Seattle.
Offer Dates: April 29
Full Price: $60 | Our Price: $30
Let your heart soar as chart-topping Australian rockers Little River Band bring their high-energy guitar (and keytar) harmonies and stirring vocals to the Historic Everett Theatre. With unforgettable tracks such as "Reminiscing," "Lady," "Lonesome Loser" and "It's a Long Way There," they were one of the biggest hit-makers of the '70s and '80s, churning out more than a dozen Top 40 songs on the U.S. charts alone, and selling more than 30 million albums worldwide. Now, more than four decades into an incredible career, Little River Band show no signs of slowing, infusing pop classics with dynamic new arrangements that will take your breath away at this special concert.
Offer Dates: May 7
Full Price: $143 – $185 | Our Price: $27.78 – $61.11
Hot off the release of her latest studio album, "Memphis Rock & Soul", multiplatinum-selling singer-songwriter Melissa Etheridge hits the stage at Seattle's Paramount Theatre. Belting out hit songs like "I'm the Only One," "Come to My Window," "Ain't It Heavy" and more with her trademark raspy voice, Etheridge stands out as an iconic performer. In 1988, she released her debut single, "Bring Me Some Water," which earned Etheridge her first Grammy nomination. Since then, she's been nominated 15 times, winning twice, in addition to taking home an Oscar. Her latest album finds the veteran songwriter branching out into new directions while delivering the insightful lyrics and strong melodies she's known for.
Offer Dates: May 10, May 17, May 19
Full Price: $120 – $185  |  Our Price: $89 – $139
Mozart's whimsical opera "The Magic Flute" is set to cast a very special spell courtesy of the Seattle Opera. Coming to the McCaw Hall stage, this adventure-filled story begins as the Queen of the Night sends the brave Prince Tamino on a quest to rescue her daughter from an evil sorcerer. Accompanied by the clumsy and comical birdcatcher Papageno, Tamino braves all obstacles to find the princess and defeat the sorcerer, only to find that all is not what it seems. Sung in German with projected English translations, this classic opera has it all, from comedy to Mozart's timeless music to fabulous award-winning costumes from Zandra Rhodes ("The Pearl Fishers").
Offer Dates: May 11
Full Price: $42  |  Our Price: $21
Created to recognize the Emerald City's status as a blossoming international center for composers and performers, the Seattle Music Exchange Project brings the work of local musicians to Seattle's sister cities in Hungary, Italy, Norway, Japan and elsewhere. And now after visiting those far-flung towns this spring, SMEP founder and renowned pianist Angelo Rondello returns to Benaroya Hall to perform cutting-edge contemporary classical pieces from composers there, including Szilard Kovacs from Pecs, Fernando Sulpizi from Perugia, Knut Vaage from Bergen and Satrou Nakanishi from Kobe.
Offer Dates: June 3
Full Price: $30 | Our Price: $15
Two of Russia's greatest composers are the focus of the Seattle Philharmonic's final show of the season. Fascinating and magnificent, Stravinsky's "The Rite of Spring" is a revolutionary work that helped mark the beginning of the 20th century. This avant-garde score touches on bits of innovation from the history of music and incited a riot when it premiered in 1913, changing the course of classical music. Rachmaninov's groundbreaking Symphony No. 3 divided critics upon its released in 1933, while the public received it negatively, but it's now widely hailed for its grandeur and beauty. Experience these masterworks at Benaroya Hall.
Offer Dates: September 5
Full Price: $73.03 – $146.33  |  Our Price: $35 – $109
Seattle's KeyArena welcomes multi-platinum-selling, multiple Grammy Award-winning music icons Lionel Richie and Mariah Carey to the stage for a concert filled with decade-spanning hits. Get ready to sing along as Richie works his way through the song catalog that made him a living legend. The "All the Hits" Tour features the yearning passion of "Hello," the soaring sentimentality of "Truly" and the feel-good groove of "All Night Long." He'll share the stage with Carey, whose powerful pipes are set to belt out a string of untouchable, record-setting R&B and pop anthems — from her breakout '90s singles to her latest track "I Don't."
Family Entertainment Discount Tickets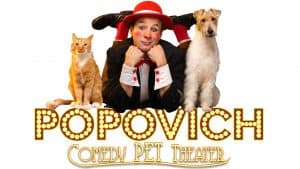 Offer Dates: April 30
Full Price: $20  |  Our Price: $10
Moscow Circus star Gregory Popovich performs with a talented cast of cats and dogs all rescued from shelters in a show featuring comedy, juggling, acrobatics and amazing animal stunts and skits. The frisky felines and clever canines jump through hoops, swing on trapezes and show off their various talents. In addition to the dogs and cats in Popovich Comedy Pet Theater, look for special appearances by a variety of other animals, including parrots, mice and geese. Popovich and his pals have been seen on "The Tonight Show", were finalists on "America's Got Talent", and have their own hit show on the Las Vegas strip. Be wildly entertained by Popovich Comedy Pet Theater at The Foundation in the Seattle area.
Local Tours & Events Discount Tickets
Offer Dates: April 29
Full Price: $83.32 – $138.18  |  Our Price: $65 – $115
The Bacon and Beer Classic is back for another delicious day of fun at Seattle's Safeco Field with dozens of craft brews from more than 50 regional outlets ready to sample out of your souvenir ceramic cup, plus tons of mouthwatering sweet and savory bacon bites created by local restaurants. While your taste buds are being taken care of, you can also enjoy loads of games, activities and music, cheer on contestants in the bacon-eating contest and vote for your favorite pork-inspired treats. There are several different three-to-four hour sessions for you to choose from, as well as a VIP ticket with on-field access, exclusive craft beers and beer cocktails, a BLT bar, complimentary stadium tour and more.
Offer Dates: May 18
Full Price: $20  |  Our Price: $10
Seattle's best small brewers bring their beers to Seattle Nanofest, where you'll have unlimited samples of brews you can't get in stores or anywhere outside the city. Your ticket gives you access to over 20 beers, hosted appetizers, insight into rare brews and access to local sponsors from ski resorts and crossfit gyms to movie theaters, music festivals and more. The Seattle Nanofest has also partnered with local organization GiveSafe, which lets you donate to the homeless right from your phone. Rally your friends and try some innovative and exclusive beers for a great cause at Seattle's WithinSodo.
Offer Dates: December 31
Full Price: $150  |  Our Price: $85
In 2012, Washington became the first state in the U.S. to legalize recreational marijuana. Now, The Kush Tour gives you an up-close look at Seattle's new and thriving cannabis industry. See how a legal-grow operation is run, learn how marijuana is processed after being harvested and watch artists create hand-blown glass pipes. Each tour includes a trip to a local marijuana shop, as well as a secret stop along the way. And don't worry — there'll be water and snacks provided in the tour vehicle.