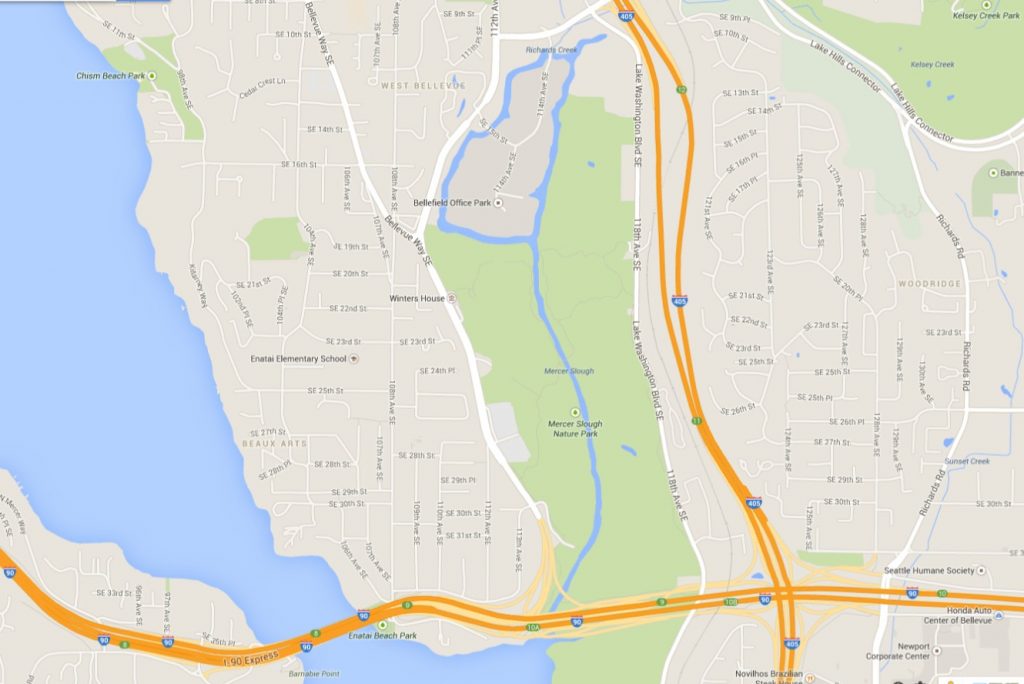 Explore the beautiful Mercer Slough Nature Park by water with Bellevue Park Rangers who lead a 3-hour canoe trip from Enatai Beach Park, located just off I-405 and I-90. Discover the multiple benefits derived from the City of Bellevue's second largest park.
About Mercer Slough Nature Park
Just minutes from downtown Bellevue, the Park is the largest of Lake Washington's remaining fresh water wetlands and is one of the city of Bellevue's largest parks. Explore over 320 acres of wildlife habitat, agriculture, and freshwater wetland ecosystems.
Mercer Slough Nature Park offers over seven miles of trails, plus picnic areas, Lake Washington waterfront, a canoe launch, blueberry farm, restrooms, and visitors center (open daily from 10 a.m. to 4 p.m.).
The Mercer Slough Environmental Education Center is a partnership with the Seattle Pacific Science Center focusing on freshwater wetland ecology. The environmental education center, offers programs for adults, youth and families.
The blueberry farm sells fresh seasonal produce.
The beautifully restored historic Winters House is Bellevue's only public building on the National Historic Register. The site is available for meeting and event rentals.
Canoe tour through Mercer Slough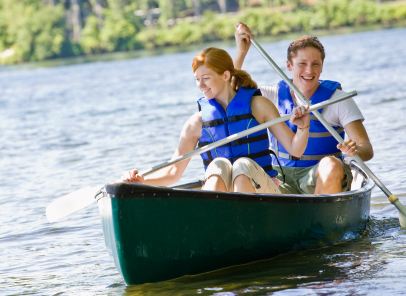 As you paddle into the heart of this 320 acre wetland, you'll see how this amazing ecosystem functions. With a little luck you may catch a glimpse of the otters, herons, turtles and other wildlife of Mercer Slough.
When: most Saturdays and some Sundays, Memorial Day to Labor Day. Tours last from 8:45a.m. – 12:00 noon. (*except Seafair Weekend, the first weekend in August.)
Where: In southwest Bellevue at Enatai Beach Park, 3519 108th Ave SE, Bellevue, WA 98004 (see map below).
Cost: $16 (Bellevue resident); $18 (Non- Bellevue resident).
Previous canoe experience is required. Contact the ranger with questions at 425-452-2565.
Pre-registration is required. Visit at Bellevue Parks website, pick a date and register. (Search on the keyword "canoe" for a list of available dates). These tours fill up, so register soon to get a spot.
If you can't get in this year, try a free Ranger Walk on selected Sundays at 2 p.m.

(Search on the keyword "ranger walk" for a list of available dates and locations.)

For more information about Mercer Slough, see the Bellevue Parks website https://parks.bellevuewa.gov/parks-and-trails/parks/mercer-slough-nature-park or their Canoe Trip brochure.