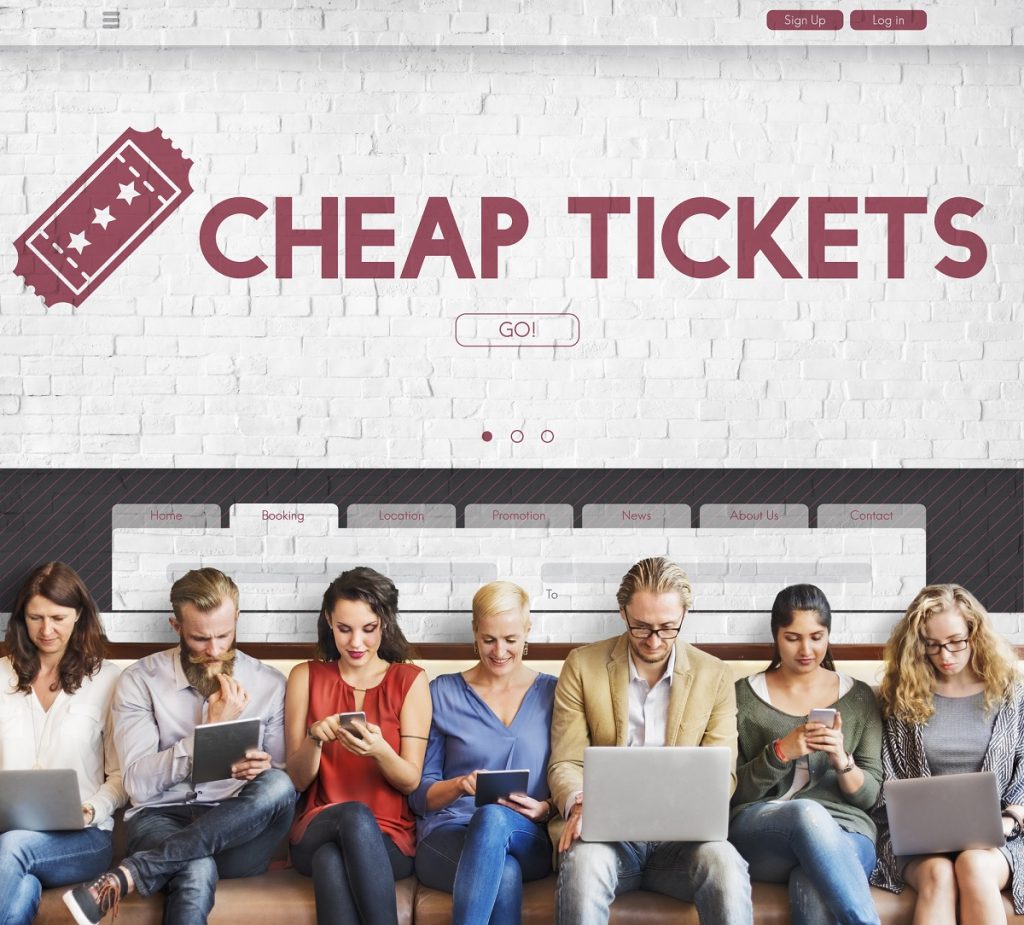 The following discount entertainment tickets are a selected list of discount and half-price tickets for the coming weekend, as well as some other upcoming hot tickets.
These tickets are all available through our affiliate Goldstar (which means: when you make a purchase through these links, we earn a commission, which supports the maintenance of this website at no cost to you). Some deals are limited and sell out. So, click through to the ones that interest you ASAP. We update this list once a week.
Updated November 21, 2017. The list below is s selected list of events for this weekend, followed by some upcoming popular tickets. To check for all available Seattle discount tickets, go here.
November 24-26: Seattle discount and half-price tickets
"Mr. Popper's Penguins": Musical Based on Beloved Children's Book
at Seattle Children's Theatre – Charlotte Martin Theatre, Seattle
Mr. Popper is at home daydreaming of adventures in far-off lands when he receives a family of penguins from Antarctic explorer Admiral Drake. Now, he and his wife have a lot of extra mouths to feed on a tight budget. Mr. Popper trains the penguins to perform and takes their show on the road, leading to mischief, hilarity and dreams come true in this spirited family musical. Based on the classic 1938 children's book by Richard and Florence Atwater, the flipper-filled fun waddles from the page to the stage — complete with puppets and song-and-dance numbers — at Seattle Children's Theatre.
"Go, Dog. Go!" Brings P.D. Eastman Book to Life 
at Seattle Children's Theatre – Eve Alvord Theatre, Seattle
Rev up your engines and get ready to howl as Seattle Children's Theatre presents "Go, Dog, Go!" This fun children's musical based on P.D. Eastman's famous book explodes on stage with high-spirited singing, zooming cars, construction zone chaos, and up-all-night antics that will have the whole family in stitches. Big dogs, little dogs, dogs at work and dogs at play all delve into life with gusto, with lots for audiences of all ages to marvel at. The madcap party never stops when these zany canines leap off the page and onto the stage in one of the most inventive adaptations in SCT history.
Laughs Comedy Club Brings Rising Stars to Seattle
at Laughs Comedy Club, Seattle
You don't have to be a student to enjoy comedy in the University District. Whether you're looking for a study break in between finals or trying to change up the usual Friday night dinner date, Laughs Comedy Club in Seattle's U-District is the go-to for a prime stand-up experience. Comedians from "Last Comic Standing", "Conan" and the Laugh Factory regularly make their way through this venue, whose owners trek out to the Montreal Comedy Fest every year to scope out the next rising sensation, bringing them to Seattle to crack some jokes. Skip the cover fees and have a laugh at this intimate spot.
Pacific Northwest Ballet: George Balanchine's "The Nutcracker"  at McCaw Hall, Seattle
With gorgeous new sets and costumes by famed author and illustrator Ian Falconer ("Olivia the Pig"), Pacific Northwest Ballet's exciting production of "The Nutcracker" brings a world of joy and color to the stage at Seattle's McCaw Hall with George Balanchine's original choreography, the PNB orchestra playing the cherished Tchaikovsky score and dozens of dazzling dancers. This iconic version of the popular holiday ballet tells the timeless story of young Clara, who receives a nutcracker soldier as a gift and has a magical dream that her toy comes to life. Together they experience a grand adventure that takes them through an epic battle with the Rat King to the Sugar Plum Fairy's magical Land of Sweets.
"A(n Improvised) Christmas Carol" Adds Comedy to a Holiday Classic
at Unexpected Productions' Market Theater, Seattle
Unexpected Productions brings back its holiday favorite, "A(n Improvised) Christmas Carol". Based on audience suggestions, the improvisers of Unexpected Productions bend and twist Charles Dickens' tale of Ebenezer Scrooge in all sorts of hilarious directions — and each show is different. Where does Scrooge work? What ails Tiny Tim? Does Scrooge even get reformed? It's all up to you in this wild, hilarious, holiday ride. A holiday tradition for countless locals since 1985, it's the perfect way to celebrate the holidays with friends or family.
Highway 99 Blues Club and Restaurant: Live Jams in a Juke Joint Setting
at Highway 99 Blues Club, Seattle
Housed in a 1909 brick building on the Seattle waterfront, Highway 99 Blues Club and Restaurant is inspired by the juke joints of the American South and the neighborhood blues clubs of Chicago. Dubbing themselves "the West Coast Home of the Blues," the venue fully embraces the culture and music. On stage, you'll see regional and national touring artists cranking out everything from zydeco to honky-tonk to roots and Americana. Meanwhile, the venue itself is studded with "old timey" touches like a 34-foot bar made from antique doors and blue velvet benches collected from an old Masonic Temple. The walls are covered with photos snapped by some of the country's best blues photographers. And to round out the juke joint experience, the kitchen pumps out Southern-style comfort food — think jambalaya and chicken gumbo — while the bar whips up cocktails named for blues legends like Robert Johnson and Muddy Waters.
Chocolate and Wine or Beer Pairing at Sweet Decadence
at Sweet Decadence Wine and Chocolate Bar, Renton
Renton's Sweet Decadence, ranked as one of the Top 5 chocolate shops in "Evening" magazine's "Best of Western Washington," offers an elegant evening of wine or beer and chocolate tasting. Four specially selected wines or craft brews are paired with four artisan chocolates of the finest quality for the ultimate indulgent treat. You'll get plenty of personal attention in this small-group setting as a wine and beer specialist guides you through the tasting, pointing out the differences in each vintage and how they highlight and balance the ingredients in the chocolate.
Comedians Fahim Anwar & Ashley Barnhill
at Parlor Live Comedy Club, Bellevue
Laugh off your Thanksgiving calories (and ditch your weird Uncle Ted) at Parlor Live Comedy Club when Fahim Anwar and Ashley Barnhill share the stage. Anwar was once an aerospace engineer for Boeing, but threw that career away to become a comic. A regular on MTV's "Guy Code", he's also been on "Californication" and was featured in Tina Fey's "Whiskey Tango Fox Trot". Barnhill's dark, depressive one-liners have made her a hit on both Twitter and the stage. She's appeared on "Roast Battle", and her "Drunk History" episode on Muhammad Ali's refusal to enter the Army was a knockout.
The Tenors: "Christmas Together Tour"
at Benaroya Hall – S. Mark Taper Foundation Auditorium, Seattle
Imagine the heartwarming melodies of a pop hit sung with the so-beautiful-you-could-cry harmonies of a piece of sacred choral music by Handel (you know, the "Hallelujah!" guy). That's the enchanting blend you get from The Tenors, three guys with some serious pipes — and the multiplatinum album sales to prove it. But they've also got some serious cred: they've performed on "Oprah" — with Celine Dion, no less — and for the Queen of England at her Diamond Jubilee. And their male fans aren't too shabby, either — Paul McCartney? Neil Young? They've sung a harmony or two together. Enjoy The Tenors' "Christmas Together Tour" at Seattle's Benaroya Hall.
Upcoming Seattle Entertainment Hot Tickets
Comedian John Witherspoon ("Friday, Letterman")
at Parlor Live Comedy Club, Bellevue
"Co-ordinate" a date to see John Witherspoon, one of the nation's top stand-up headliners, who's known for hilarious catchphrases like "Bang! Bang! Bang! Bang!" He's also played eccentric, short-tempered dads in the "Friday" series of films and TV's "The Wayans Bros." and "The Boondocks", and appeared in music videos alongside Jay-Z and Sugar Ray. He's made more than a dozen appearances on the "Late Show with David Letterman", and his TV credits range from "The Richard Pryor Show" in 1977 to "Hill Street Blues", "The Fresh Prince of Bel-Air", "L.A. Law" and "The Tracy Morgan Show".
Spend the Day in Leavenworth for the Christmas Lighting Festival
at Leavenworth, Seattle
Let Customized Tours take you to one of Washington's most popular annual holiday traditions for families: the Christmas Lighting Festival in the picturesque Bavarian-themed village of Leavenworth. During this full-day event, browse through the village's quaint shops, savor German food from the street stands offering delicious creations, enjoy live outdoor entertainment, let your kids sled down the snow hill, take a horse-drawn carriage ride, and then gather at dusk (on Saturdays and Sundays) for the lighting ceremony as the town becomes ablaze in twinkling lights. Afterward, relax back on the bus as you return home filled with the holiday spirit.
SFO's Christmas Concert, Plus Photo with Santa
at Greenlake Methodist Church, Seattle
Hear holiday favorites, sing holiday standards with the symphony, wonder at Kira Lauren's reading of "'Twas the Night Before Christmas," with orchestra accompaniment, ride along in Leroy Anderson's sleigh, and dance with Charlie Brown in Seattle Festival Orchestra's holiday concert. The whole family will get in the Christmas spirit at Greenlake Methodist Church.
"My Three Angels": An Untraditional Holiday Comedy
at Red Curtain Arts Center, Marysville
The scene is French Guiana — Christmas Day, 1910 — where the temperature has graciously dropped to 104 degrees. Three amiable convicts are employed as roofers at Ducotels General Store. On the way from France is an evil-minded cousin and his cold-blooded nephew, who jilted the Ducotels' daughter for an heiress. The three convicts are passionate believers in true justice, and decide it's their job to take the visitors on. Possessing every criminal art and penal grace, they set matters right in this captivating and comedic holiday treasure. Enjoy this feel-good alternative to traditional holiday fare, when "My Three Angels" comes to the stage of the Red Curtain Arts Center in Marysville.
Bill Bellamy: "Last Comic Standing" Host at the Parlor
at Parlor Live Comedy Club, Bellevue
Bill Bellamy headlines the Parlor in Bellevue. Best known as the host of NBC's "Last Comic Standing", Bellamy first came to national notoriety on "Def Comedy Jam", where he is credited with coining the phrase "booty call." He got his start hosting "MTV Jams", and has starred in numerous movies and TV shows, including "Any Given Sunday" and "How to Be a Player". He's also been seen on "The Tonight Show", "Late Night with Conan O'Brien" and served as the host and executive producer of the hit TV One series "Bill Bellamy's Who's Got Jokes?"
"A Christmas Carol": Dickens' Holiday Classic
at Whidbey Playhouse, Oak Harbor
A timeless holiday favorite, Charles Dickens' "A Christmas Carol" comes to the Whidbey Playhouse in Oak Harbor. Join Scrooge, Marley, Bob Cratchit, Tiny Tim and a variety of colorful characters as they help misguided miser Ebenezer Scrooge discover love, joy and the true meaning of Christmas. Three spirits usher Scrooge through the lessons of his past, present and possible future in this charming and heartfelt adaptation of Dickens' classic. Stick around after the play for a Christmas carol singalong.
Jazz by the Monty Alexander Trio
at The Triple Door, Seattle
When Jamaican-born pianist Monty Alexander was just a teenager, Frank Sinatra heard him play in a nightclub, leading to Alexander's regular gig in a top NYC jazz club that helped shape his career. Sixty years and upwards of 80 albums later, it's safe to say the jazz musician is today a legend in his own right, having worked with such illustrious greats as Miles Davis, Tony Bennett and Dizzy Gillespie. His sound is a potent cocktail of jazz, gospel, bebop, Jamaican sounds, calypso and rhythm & blues. Experience the natural exuberance that pushes this trio's already rich harmonies to pulsating rhythms when they take the stage at The Triple Door in Seattle.
Seattle Winter Brewfest: Beer, Cider & More
at WithinSodo, Seattle
There's nothing like a thick and frothy stout on a winter night. Or maybe you're more of a cider person? Whatever your favorite drink fix during the cold months, chances are you'll find it at Seattle Winter Brewfest. During this tasting event, you'll have three hours to sample an array of tasty drinks from favorite local producers, including barrel-aged creations, winter ales, liqueurs and more. Plus, there will be snack samples to nosh on, and if you really work up an appetite, food trucks will be on hand with delicious eats to purchase. Don't miss this fun tasting event at WithinSodo.
Smash Hit "Hershey Felder as Irving Berlin": Pre-Sale
at Seattle Rep – Bagley Wright Theatre, Seattle
"Absolutely dazzling!" raves the "Huffington Post". Actor and international piano virtuoso Hershey Felder embodies the iconic Irving Berlin to bring you the musical story of an immigrant boy who gave a country its voice. From Czarist Russia to New York's Lower East Side, and then throughout the world, Berlin's life and music epitomizes the American Dream, and his songs capture his patriotic vision of our country. Experience the stories behind this songwriter's most popular and enduring work, including "God Bless America," "There's No Business Like Show Business," "White Christmas" and more. Felder's signature creation of character and musical performance will astonish, move and delight at Seattle Rep – Bagley Wright Theatre. With this pre-sale offer, you'll be sure to nab tickets to what promises to be a popular show.