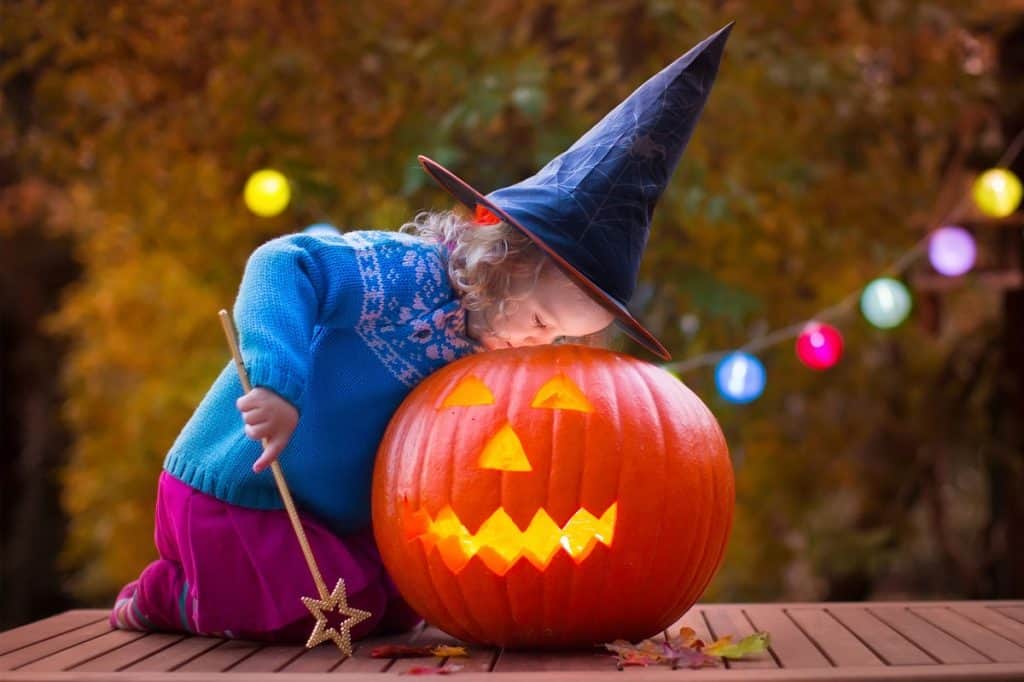 For October 2017, we scanned the Greater Seattle on the Cheap calendar and found the following events stood out as fun, interesting, or unusual—worthy of your consideration. Listed below, you'll find free and cheap things to do, film festivals, getaways, and Halloween activities.
October free and cheap things to do
Best walks, getaways for fall color in Seattle and Western Washington. The primary viewing for fall color in and around Seattle is the month of October. Fall foliage color can hold for a few weeks if abundant rain doesn't come too early. We've included FREE parks, arboretums, gardens, and natural areas, as well as scenic drives across highways in Western Washington that can (thoeretically) be done in a day trip. All are family-friendly.
Every Monday: Free lunchtime 'Spooktoberfest' stories for grownups in Seattle
October 1-12: Free opera previews of 'Barber of Seville in locations around Puget Sound
October 5- 8: $12 RV show at Tacoma Dome
October 6- 7: $15 historical candlelight tour in Tacoma
October 6- 8: $13 home show at CenturyLink in Seattle
October 6- 8: $12 largest WA Oktoberfest in Puyallup
October 7: Free Railroad Days festival in Granite Falls
October 7-8: $8-$12 Seattle BrickCon Exhibition is an adult LEGO hobbyist dream
October 7-8: Free Rock & Gem Club Show in Marysville
October 7-8: Free Salmon Days festival in Issaquah
October 8 – November 12: $12-$50 (and up) Earshot Jazz Festival in venues around Puget Sound
October 13: Free live radio drama 'Dracula' by Seattle Radio Theatre and KIRO-FM
October 14: Free family-friendly pumpkin festival in Orting
October 14-15: $10 reptile & exotic animal expo in Puyallup
October 14-15: $5 Seattle Antiquarian Book Fair features rare books, prints, maps, photographs
October 14-15: $7 wood carvers show and sale in Tacoma
October 15 – November 2: $18-$33 discount fine dining for Seattle Restaurant Week
October 25: Free opera appreciation lecture in Seattle
October 27-28: Free stargazing in area parks with Seattle Astronomical Society
Film Festivals
September 28 – October 5: $14 SIFF French Film Festival in Seattle
October 6-15: $12 Asian Film Festival in the Puget Sound region
October 14 – 15, 2017: $14 SIFF Issaquah Film Festival
October 5-12: $10 Tacoma Film Festival of new, independent works
October 12-22: $11-$13 Queer film festival in Seattle
Getaways
October 6- 8: Free Crabfest in Port Angeles (85 mi. northwest)
October 6, 7, 13, 14: $10-$20 Oktoberfest in Leavenworth (120 miles east of Seattle)
October 7-8: $7 Model Train Show in Lynden (100 mi. north)
October 7-8: $5 OysterFest in Shelton (85 mi. southwest)
October 14-15: Free cranberry festival on the Washington Coast (130 mi. southwest)
October 14-15: $5 cranberry festival in Ilwaco (170 mi. southwest)
Halloween free and cheap things to do
Where to find u-pick pumpkin patches in Western Washington
Free pumpkin carving instructions and templates
97 cheap and fun DIY ideas for Halloween costumes
Seattle and Puget Sound Halloween haunted houses and corn mazes
Free performance of Michael Jackson's Thriller in Seattle and Redmond
Free and cheap Halloween week fun in Seattle and around Puget Sound
Seattle dentists Halloween Candy Buyback program
Discount Tickets and Cheap Entertainment
Any day you are looking for something fun to do, find half-price tickets and events under $15 for stage plays, music concerts, comedy shows, and other entertainment on our half-price tickets page.
WANT MORE? Find free and cheap things to do anytime on the Greater Seattle on the Cheap calendar.
Love our cheap ideas? Get DEALS delivered by email– yes, of course it's FREE! Click here to subscribe.