For June 2019, we inspected the Greater Seattle on the Cheap event calendar and latest website posts for free events that might be especially worthy of your consideration. Since we publish hundreds of events every month, we like to highlight some of the best, unique and free community events around the region.
We cherry-picked festivals and events with free admission that collectively offer a little something for everyone: music, art, water activities, sheepdogs, strawberries, food, cultural traditions, war reenactments, and more.
May 31 – June 2, 2019. HONK! Fest West in south Seattle is a free music festival driven by the energetic performance of street bands in public spaces. Completely volunteer-planned and organized, non-profit HONK! festivals are a part of a global renaissance of community street band culture. For three days in Seattle area parks and streets, 25+ bands deliver music and celebration that is accessible to all. Each day of the festival, Honk is in a different neighborhood: Friday in South Park, Saturday in White Center, and Sunday in Columbia City.
June 1-2, 2019. Two waterfront festivals: Maritime Gig Festival in Gig Harbor (south Sound) and the Waterfront festival in Anacortes (north Sound). Both festivals offer a variety of entertainment and family fun on the shores of Puget Sound.
June 1-2, 2019. Getaway: San Juan Island Artists' Studio Tour (100 mi. NW). Talk to artists. Buy local art. Plan a day trip or stay overnight to enjoy more of island life in the Salish Sea.
June 6-9, 2019. International Sheepdog Classic on Vashon Island. $15 admission/day. This one is not free, but it's unique, fun, and worth a splurge. Definitely buy tickets in advance, as this event usually sells out. No need to take the car over to Vashon, they've got a $5 shuttle/person from the ferry (ferry tickets: $5.55/adult). If you do take your car, round-trip ferry tickets for car/driver is $19.20.
June 7-9, 2019. Sorticulture Garden Arts Festival in Everett has garden art, display gardens, a plant sale, horticulture vendors, music, food vendors, and kids' activities. Parking onsite ADA only. Park/shuttle free from Everett Community College.
June 8-9, 2019. Free Fishing Days in Washington State every June is a national celebration. In Washington State, fishing licenses are not required this weekend. While no licenses are required on Free Fishing Weekend, it's still important to check the regulations for other rules such as size limits, bag limits, catch record card requirements, and area closures.
June 9, 2019. Ocean Fest on the Tacoma waterfront is a one-day free festival celebrating World Ocean Day. It brings the community together through arts, sciences, and fun on the water to celebrate the ocean, tell about its threats, and inspire people to protect it.
June 14-16, 2019. Tour classic yachts on the Seattle waterfront at Bell Harbor Marina. The largest gathering of classic motor yachts in the world, many of them built prior to World War II. Be sure to wear soft-soled shoes so you can climb aboard.
June 14-16, 2019. Getaway: Washington State's biggest Civil War reenactment at Union Gap Old Town Days (150 mi. SE of Seattle, near Yakima). This festival features living history events with agricultural exhibits, walking and driving tours, live music, kids' activities, food, beer garden, and vendors. Free admission and parking. Donations to the Central Washington Agricultural Museum are greatly appreciated.
June 14-16, 2019.Burlington Berry Dairy Days is one of the oldest festivals in Skagit County celebrating Burlington's history of agricultural and farming communities. On the third weekend of June, Burlington explodes with family fun activities, delicious food, and the place to be you won't want to miss. The weekend full of entertainment includes delicious strawberry shortcake, food, craft vendors, fireworks show, Grand Parade, Salmon BBQ, live music, Big Rigs, and BBQ Battle. More Strawberry festivals: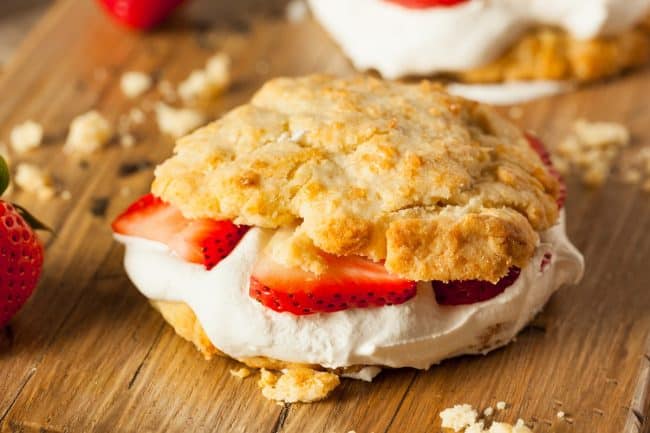 June 21, 2019. Make Music Day events around Puget Sound. Make Music Day (MMD) is a free worldwide celebration of music always held on the summer solstice (longest day of the year). In the Puget Sound region, MMD events are organized in several cities. Each community organizes its own events, and each celebration has a distinct expression. Find events in Federal Way, Issaquah, the Kitsap Peninsula, Port Townsend, and Seattle.
June 21-23, 2019. Taste of Tacoma at Point Defiance Park features 40+ restaurants & vendors, craft & merchandise vendors, over live bands on 4 stages, live cooking demonstrations & cook-offs, Wine & Craft Beer Tasting, outdoor beer gardens, and the Funtastic Carnival. Free admission, parking, & shuttle from Tacoma Community College.
June 29, 2019. Dragon Fest in Seattle's historic Chinatown-International District is one of the largest pan-Asian celebrations in the region, including Dragon and Lion dances, Traditional Korean drumming, martial arts demonstrations, and the Chinese Girls Drill Team. Plus, the $3 Food Walk with over 40 restaurants offering a wide array of international bites for $3 each.
June 29, 2019. Greenwood Car Show in north Seattle is a mile-and-a-half of cars, cars, cars along Greenwood Ave from 65th to 90th. Bring your camera! Classic cars. Police cars. Trucks. Hydroplanes (these are not cars, but they are cool). $5 pancake breakfast until 11am at Greenwood Senior Center. Live music on 3 stages. Kid Zone. Awards at the end of the day.
June 29-30, 2019. Shoreline Arts Festival always held on the last weekend in June features Arts Exhibits, Youth Art, Artist Marketplace, Cultural rooms, Hands-on Art, Performances, Food Court, Beer Garden, and various activities of all kinds.
June 30, 2019. Skandia Folkdance Society presents Midsommarfest at St. Edward State Park in Kenmore. This traditional Swedish celebration of the summer solstice features the raising of a garlanded Midsommar pole, a serpentine dance around the pole, and hundreds of costumed musicians and dancers from all the Nordic and Baltic countries.
If none of these suits your fancy, you can always check the entire list of festivals and fairs in June.
Love our cheap ideas? WANT MORE?
For free and cheap things to do anytime, visit the Greater Seattle on the Cheap calendar.
Get DEALS delivered by email – yes, of course it's FREE! Click here to subscribe.