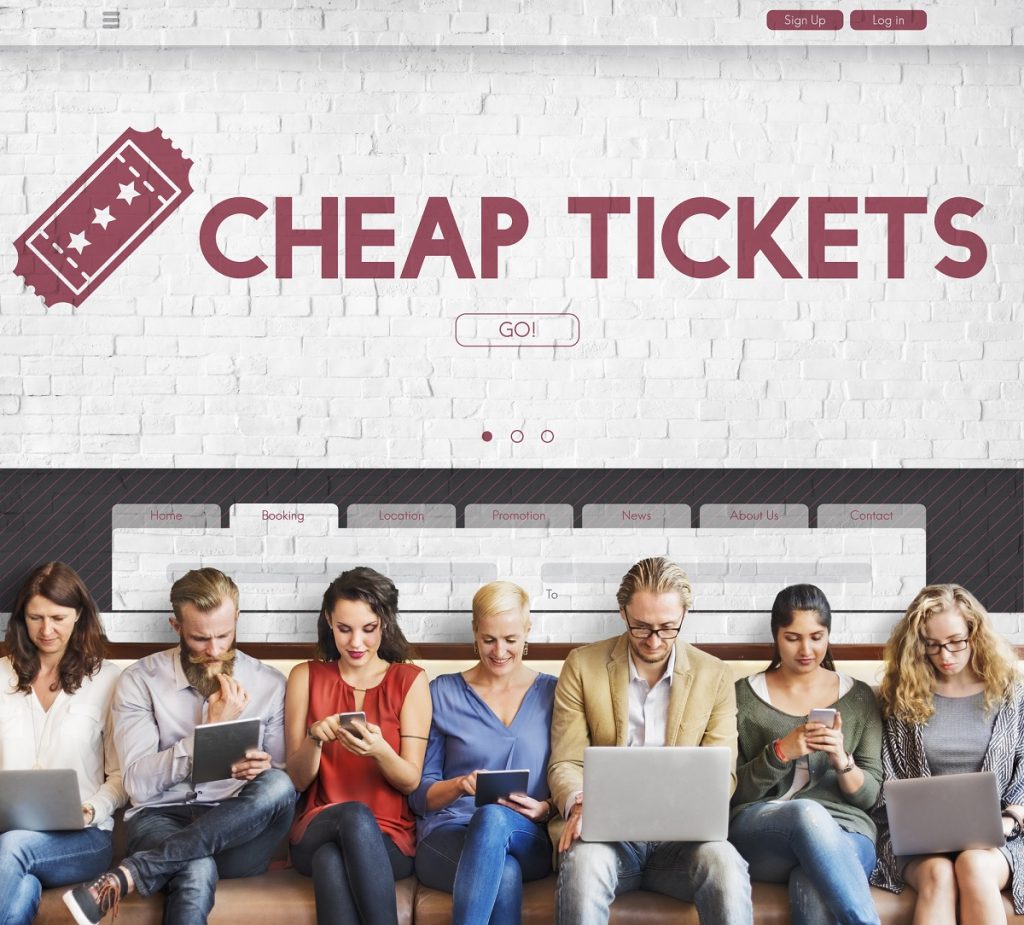 Updated February 13, 2018. The list below is s selected list of events for this weekend, followed by some upcoming popular tickets. To check for all available Seattle discount tickets, go here.
These tickets are all available through our affiliate Goldstar (which means: when you make a purchase through these links, we earn a commission at no cost to you). Some deals are limited and sell out. So, click through to the ones that interest you ASAP.
The following Seattle discount entertainment tickets are some of the best discount and half-price tickets for the coming weekend, as well as some other upcoming hot tickets. There's a little something for everyone, whether you are interested in comedy, live music, family entertainment, or any other performing art, you'll find fun at a discount.
This weekend half-price and discount tickets
 "Mamma Mia!": The Hit ABBA Musical
at The 5th Avenue Theatre, Seattle
Fri, February 16
(+more dates)
FULL PRICE:
$55.75 – $116
My, my, how can you resist it: The ultimate feel-good, ABBA musical spectacular has audiences coming back again and again to relive the thrill. "Mamma Mia!" tells the story of a mother, a daughter, three possible dads and one unforgettable trip down the aisle. Young bride-to-be Sophie wants nothing more than to have her father at her wedding. But there's a small problem: She has no idea which of mom's three former boyfriends might be the guy. So Sophie invites them all to the festivities at her mother's Greek isle taverna, and mayhem ensues. The show's tale of enduring love and friendship features all the beloved hit songs by ABBA, including "Dancing Queen," "S.O.S.," "The Winner Takes It All," "Take a Chance on Me" and of course the tile tune. Don't miss "Mamma Mia!" when it comes to Seattle's 5th Avenue Theatre.
Redhawks Baseball at Bannerwood Sports Park
at Bannerwood Sports Park, Bellevue
This year's Seattle University Redhawks are looking for another conference title, taking on teams from Albany to Bakersfield at their home field in Bellevue. Manager Donny Harrel helms the team as they look to regain their success in 2016, when they claimed the Western Athletic Conference title. Cheer on your local college team at Bannerwood Sports Park.
Mason Jennings Brings His Roots Sound to Seattle
at Benaroya Hall, Illsley Ball Nordstrom Recital Hall, Seattle
Minnesota-based pop-folk singer and songwriter Mason Jennings is well known for his simple yet catchy melodies, intimate lyrics, intensely literary and historical themes, and gentle tenor's voice that has drawn comparisons to the likes of Jack Johnson and Ray LaMontagne. His music has appeared in the surf film "Shelter". In preparation for his latest album, at the advice of a friend, the multi-instrumentalist holed up in the back room of his wood-nestled cabin studio, where he wrote throughout an entire winter. Emerging with a notebook and initial recordings of about 30 new songs, Jennings conceived his latest album, "Always Been". Hear this folk artist with a roots sound perform live on the stage of Benaroya Hall in Seattle. Lizzie Weber opens the show.
Paint Parties With BrushCapades Seattle
at BrushCapades Seattle, Seattle
Whether you're a budding Picasso or simply want to be more creative and adventurous, this class will help you capture some of the beauty of Seattle and the surrounding area — whether it be Pike Place, spring blossoms or the city skyline — on canvas. All the art supplies you'll need will be provided for you by BrushCapades Seattle. And artist and improv comic Anjl will lead you step-by-step through the process of creating your masterpiece during this two-hour lesson. This laid-back class is a blast, with friends, on a date or on your own. Plus, it's BYOB, so bring whatever fuels your creativity!
Tommy Castro & The Painkillers
at The Triple Door, Seattle
"An inspired blend of high-energy blues, R&B and roadhouse rock…soulful, celebratory vocals and exquisite, stellar guitar" –Blues Revue "Swaggering, razor-wire gospel-tinged soul, simmering deep blues and hard-grooving house rockers" -AllMusic.com "Gritty, funky, rocking and original" -Boston Globe Blazing soul-blues rocker Tommy Castro's musical roots run deep. As he unleashes his high-energy music to fans all over the world, Castro is inspired by the sounds he absorbed while coming of age on the rough and tumble side of San Jose, California. During the late 1960s and early 1970s, this was Castro's home turf–his stomping ground. It was a place where the street-tough Mexican Americans and the counter-culture hippies came together to drink, smoke, laugh, party and listen to tunes–the hippies with their blues and rock, the Mexicans with their soul music. Mixing the blues-rock he loved and the soul music he heard blasting out from the lowriders cruising the streets, along with the socially conscious message songs of the day, Tommy's own sound was born. He honed his guitar playing to a razor's edge on the city's competitive bar scene, where he learned how to capture an audience with his intensely passionate vocals, stellar musicianship and dynamic performances. Almost every major rock and soul act, from Ike & Tina Turner to Janis Joplin to Elvin Bishop to Taj Mahal, toured through the area, and Castro was at almost every show. He saw John Lee Hooker, Albert King and Buddy Guy & Junior Wells at the same local blues bar, JJ's, where he often jammed, dreaming of one day busting out. Over the course of his career, Tommy Castro's San Jose DNA has always inspired his music, whether he's squeezing out the deepest blues or the funkiest soul grooves. He and The Painkillers–bassist Randy McDonald, keyboardist Michael Emerson and drummer Bowen Brown–have played hundreds of shows to thousands of music lovers, always leaving his audiences screaming for more. All of his albums are filled with original blues, soul and West Coast rock, each song showing a slightly different side of Castro's multifaceted musical personality. Billboard says the band plays "irresistible contemporary blues-rock" with "street-level grit and soul."
Chocolate and Wine or Beer Pairing at Sweet Decadence
at Sweet Decadence Wine and Chocolate Bar, Renton
Renton's Sweet Decadence, ranked as one of the Top 5 chocolate shops in "Evening" magazine's "Best of Western Washington," offers an elegant evening of wine or beer and chocolate tasting. Four specially selected wines or craft brews are paired with four artisan chocolates of the finest quality for the ultimate indulgent treat. You'll get plenty of personal attention in this small-group setting as a wine and beer specialist guides you through the tasting, pointing out the differences in each vintage and how they highlight and balance the ingredients in the chocolate.
Shadow-Puppet Show "Bury Me Under I-5"
at Theatre Off Jackson, Seattle
"The Little Prince": Fantasy Classic Onstage
at Seattle Children's Theatre – Charlotte Martin Theatre, Seattle