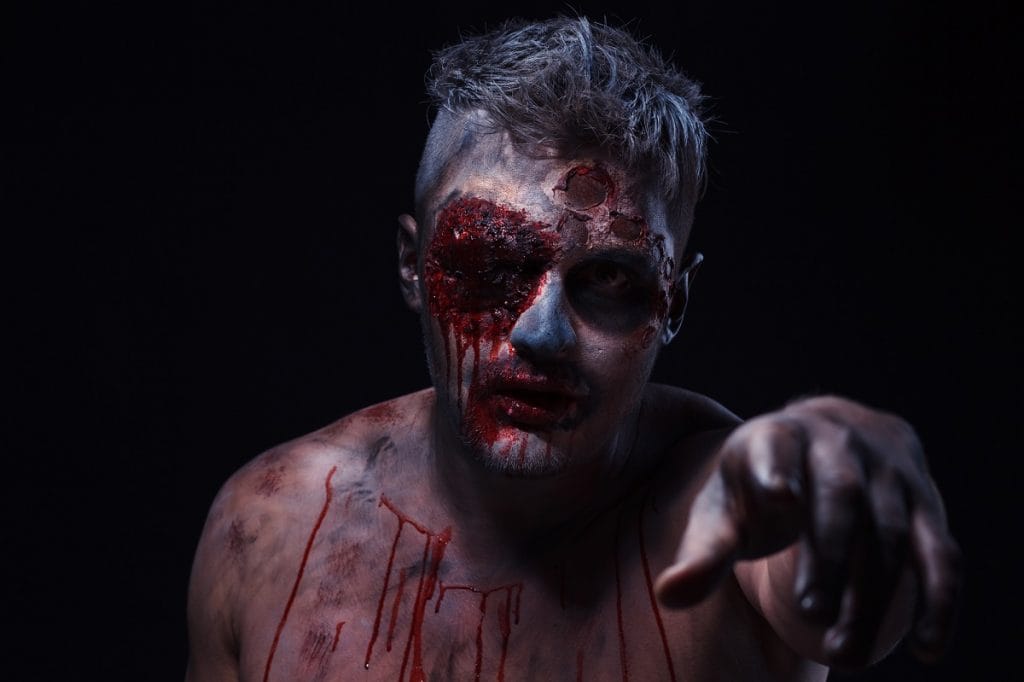 Georgetown Morgue in south Seattle is the scene every Halloween season for one of Seattle's scariest haunted houses. The professional staff at SeattleHaunts.com works all year to create the Haunted House. The show details change every year, although some of the more popular scenes are repeated from one year to the next.
The Georgetown Morgue Haunted House is very dark and very scary. It is not intended for those under 12 years of age; it is not for children. You can bring small children to Kid's Day for a lights on tour. (More information below.)
The Haunted House is also not recommended to anyone who is pregnant.
Note that the Haunted House is not a ride, it is a walk through attraction and takes about 15 minutes to go through, although it depends whether you are walking…or running.
The Georgetown Morgue has a history of thousands of routine funeral preparations, cremations, and the processing of animal carcasses, along with some colorful and gruesome events. Read more about the morgue's history below.
2017 Georgetown Haunted House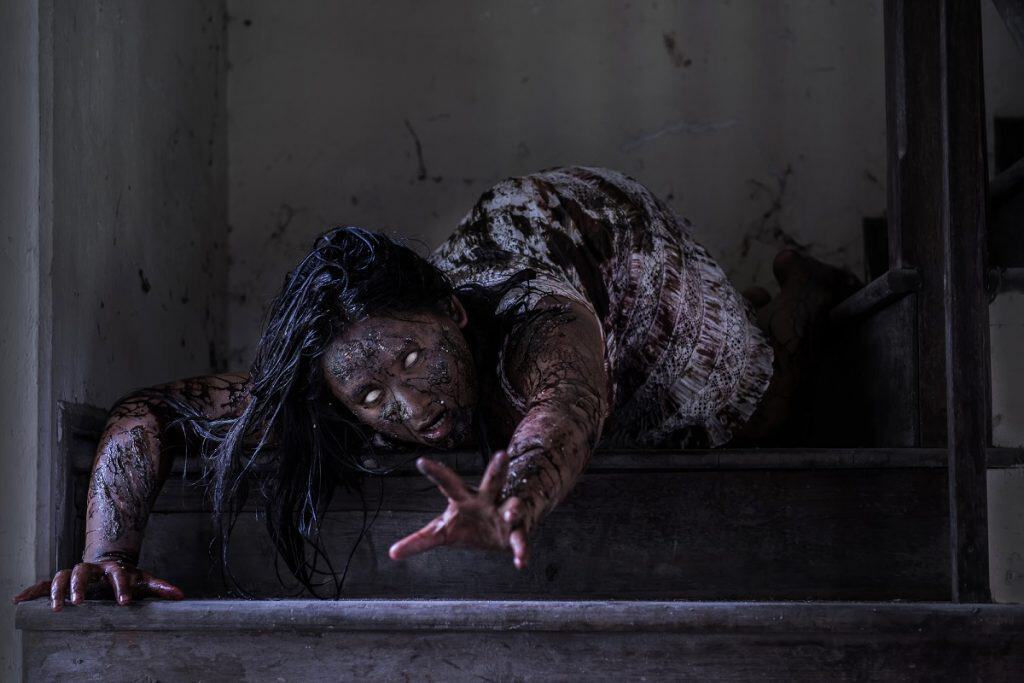 The Haunted House is open weekends and Halloween, September 22 – November 4.
For detailed calendar and hours, http://www.seattlehaunts.com/georgetown-morgue/Events.php.
Georgetown Morgue Tickets: Regular admission: $23. Save $10 if purchased by September 18; advance tickets $13.
Special admission days and prices:
Opening Weekend (September 22 – 23) Flashlight Fright Night: $15.
Kid's Day (October 14): free for every child that brings 3 cans of food. Adults are $5 each.
Thursday Family and Friend Day: Purchase five tickets (online only) for $75.00 ($15 each).
Sunday Special Admission Price: Get in for $20.00 if you donate 3 cans of food.
School age tours
Seattlehaunts.com also invites area schools for a behind the scenes tour for our younger guests to enjoy. This lights-on tour is designed to give students insight into the different trade and performance disciplines that are used to  create such a high-value production.
The Haunt Industry draws heavily from the skilled trade professions. Not only does the attraction have to be physically built and maintained; but may have industrial grade electrical needs; air and hydraulic systems powering props that need to be installed and maintained; and ample opportunities to fabricate and weld everything from prop frames to full sized optical illusions such  as  the 'black  hole'.
In addition, Shadow Players are actors play the monsters and scary characters. Each character is the result of hours of intensive work and planning by make-up and special effects artists, costume designers, and house management.
Equally important is the support from behind the scenes; lighting and sound engineers, a strong business team, cooperative staff and dedicated marketing professionals.
School Tours available Monday-Friday 9am – 2pm by appointment only and cost $6 per student with a minimum of 25 students. Up to 6 Teachers or Chaperones per group are free. Tours last approximately 60 minutes.
For more information about tours, visit: http://seattlehaunts.com/georgetown-morgue/Tours-and-Field-Trips.php
History of the Georgetown Mortuary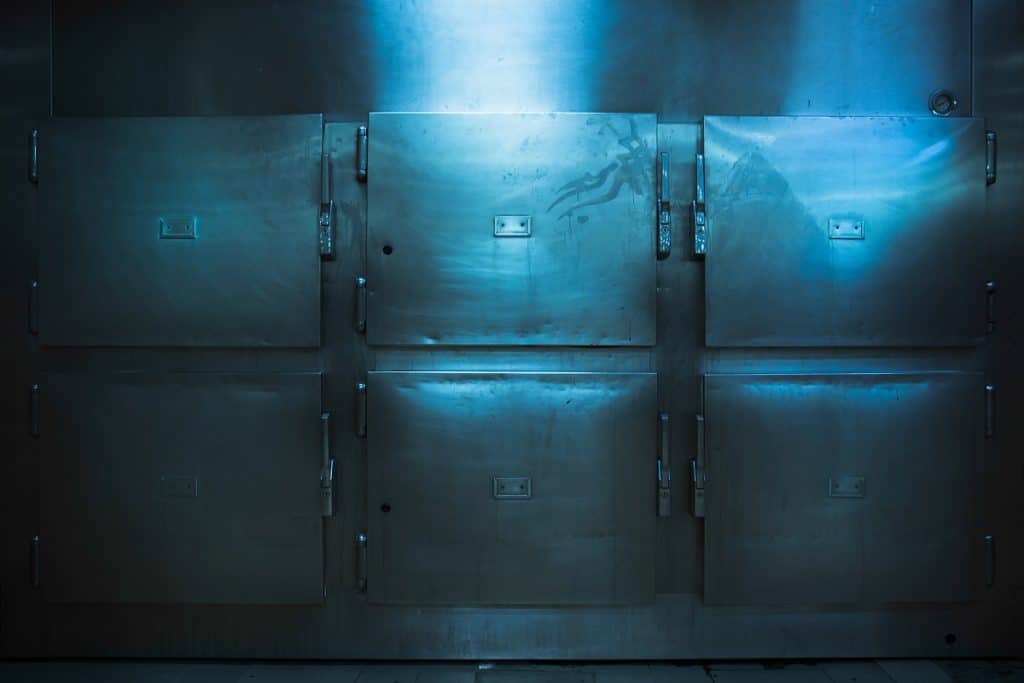 In 1939, brothers Charles and Henry Broughton purchased the Kolling Mortuary Services building with ambitious plans to transform the facility from a simple funeral preparations home to a 100-body-per-day crematorium.
Twenty-six years later in April 1965, a 5.7 magnitude earthquake rocked the Puget Sound area, toppling one of the crematorium towers and killing Charles Broughton. Just three years later in 1968, unknown intruders forced the entire staff of Broughton Brothers Funeral Services into the crematorium chamber, including company owner Henry Broughton. No one survived, nor were the suspects, or their motive, identified.
As a result of the crime, Broughton Brothers Funeral Services had no living employees. Other Broughton family members had no choice but to foreclose on its loan, at which point the City of Seattle acquired and continued to operate the facility.
In 1976 the City of Seattle converted the crematorium into a morgue and renamed it the Georgetown Morgue. The morgue was used until 1983 when Seattle constructed a new morgue in Downtown Seattle. During this time, the city continued to use the crematorium for animal carcasses from the Animal Control Department.
It has also been claimed that the "great jazz trumpeter John 'Figgy' Dorsey", who supposedly died in 1947, was brought to the Broughton Brothers Funeral Services for funeral preparations. Overnight, the dead body disappeared from the embalming table. The next morning, Figgy's dismembered body showed up on the front lawn at his wife's home at 5465 Eldridge Avenue in Ballard. Mrs. Dorsey had the body returned to the funeral home to be reconstructed for public viewing at his funeral.
However, there is no record of trumpeter John "Figgy" Dorsey and some believe the story is fabricated.
(The famous Dorsey Brothers, Jimmy and Tommy were born in Pennsylvania, and died in New York City in 1957, and Greenwich, CT in 1956, respectively. They had no other siblings. Neither played the trumpet, either. The Dorsey brothers played the cornet, saxophone, clarinet, and trombone.)
Georgetown Morgue, 5000 E Marginal Way S, Seattle, WA 98134