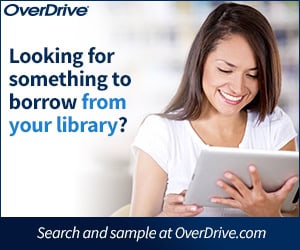 Download FREE books, music and videos from without leaving your home. All you need is a library card. Seattle Public, King County, and other libraries throughout the Puget Sound region offer the OverDrive application. With more than 30,000 libraries in 40+ countries, chances are there's a participating one near you. Use the map on the Overdrive website to find a library near you.
OverDrive offers over 25,000 audiobook and ebook titles for adults, teens and children, including popular and classic fiction and non-fiction titles. You can find romance, mystery, cooking, language learning, computing, travel books and more.
You also can download classical, jazz, blues, folk and rock music by great musicians, plus videos and more.
OverDrive is a service offered by local libraries that lets you borrow eBooks, audiobooks, and more from your local public library – anywhere, anytime. Download books and media that you can listen to or watch on your computer, portable device, or smartphone. Download digital titles 24 hours a day, seven days a week. You never have to return downloaded titles; they automatically deactivate on their due date.