Exotics@RTC is an informal Saturday gathering of car enthusiasts at Redmond Town Center. It's the largest weekly car gathering across the United States. Best of all,  it's free, family-friendly, and outdoors. The gathering of exotic and very rare cars draws car owners and spectators together for mutual enjoyment of all things car-related. Throughout each season, there are special events including unique themes, pre-production and prototype cars, new model unveilings, and occasional sessions with automotive company management.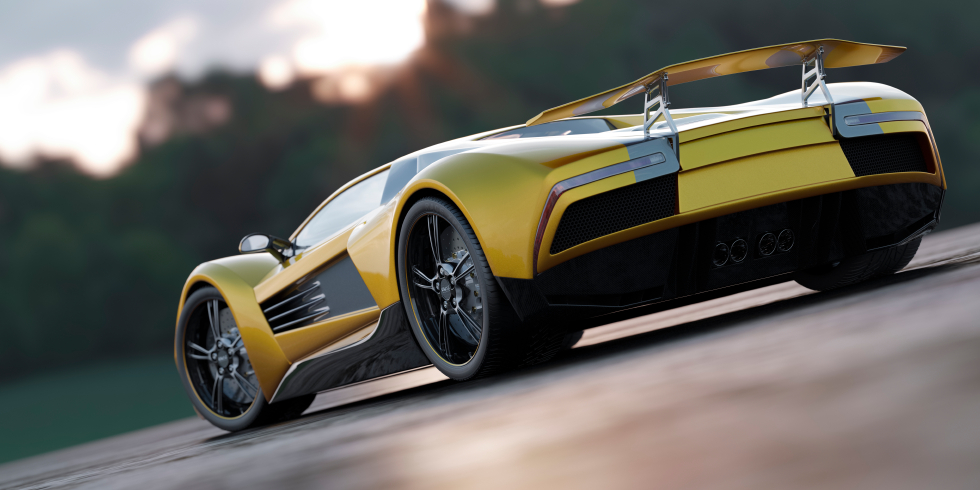 For exotic owners: If you're wishing to show a car, be sure to come early, 8:30AM (or earlier) to the corner of 166th Avenue NE and NE 72nd Way and someone will be there to direct you to the right row.  From there, one of the beloved Thugs will guide you to the perfect spot. It's that easy!
For spectators: To get the best parking option, be sure to show up early. Park west of the display lots or in the parking structure and river-dance on over.
Find Exotics on the south side of Redmond Town Center next to BJ's Restaurant & Brewhouse (formerly Desert Fire). For special events, cars will be located in the center mall as well as the south lots. Weather permitting, the show is held on Saturdays, April to November, from 9:00 until 11:00 AM.
Rain usually cancels the event. When the weather looks iffy, or if you want to know about any special events that may be happening, be sure to check the Exotics@RTC Facebook page before you head over there.
You never know what–or who–will show up on a weekly basis, whether it is the only Verde Ithaca Lamborghini LP-670 SV in the US, the fastest production car in the world (the SSC Ultimate Aero), or the President of Lamborghini.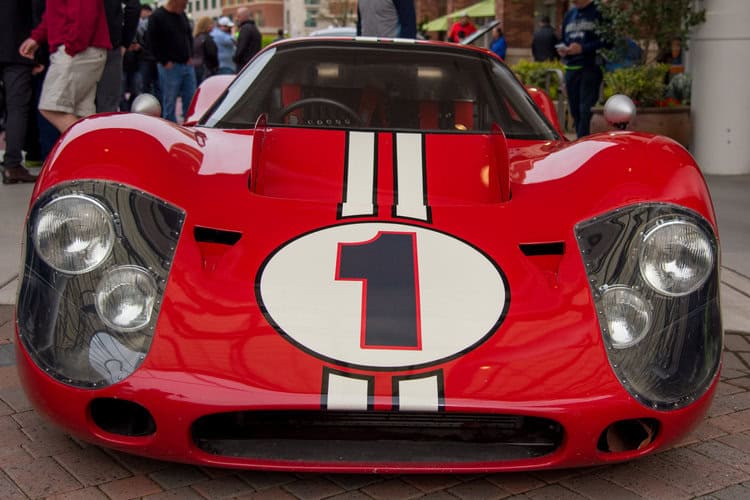 What's exotic? They define it as anything that's either rare, generally regarded as expensive, old, or unusual, and in reasonable shape for its age. The definition does include all hot rods, classics, and extremely rare and valuable cars. Some unusually and highly modified cars fit the bill (but not all).
If there is a bit of extra room, the group sometimes will blur the line more than usual. And sometimes not. Cars that don't fit the 'exotic' label because they are common in our area include a fairly new Mercedes CLK, standard BMW 3, 5 or 7 Series, and even a 2017 Lexus LX570, or a Mercedes S550. Sometimes the line is blurred with BMW Ms sometimes and AMGs because you don't see that many around and they are regarded as interesting by spectators. But, they will limit the quantity.
Meanwhile, an older Mercedes, or BMW approaching classic status, that's in nice shape would probably fit the definition rather nicely. No Lexus is yet old enough or rare enough to fit the definition, except the LFA, but in a few years, those early LS400s will fit just fine. And no, your 2015 Jeep doesn't get to come in because it's bright green like a Lamborghini. To be clear, your paint color alone doesn't make it rare, nor does your custom exhaust, or because it's the only one that has yellow stitching, or because someone famous farted on the seat. Generally, the focus is whose car gets in at the discretion of the organizers. And, they focus on what they have found spectators want to see.
The event is organized by about two dozen volunteers who do everything they can to make each and every morning a unique experience. The goal is to allow everyone to have a great experience. It's a place to come with friends, see some amazing cars, have some laughs, and talk cars, cars, cars.
From the early days of Exotics at Redmond Town Center, the mall has been a terrific supporter and without their generosity and support there would be no E@RTC. So after the event is over, you are invited to support the merchants at the mall as a way of thanking them for their generosity. Shop and sup at Redmond Town Center–where there is surly something there you need or want.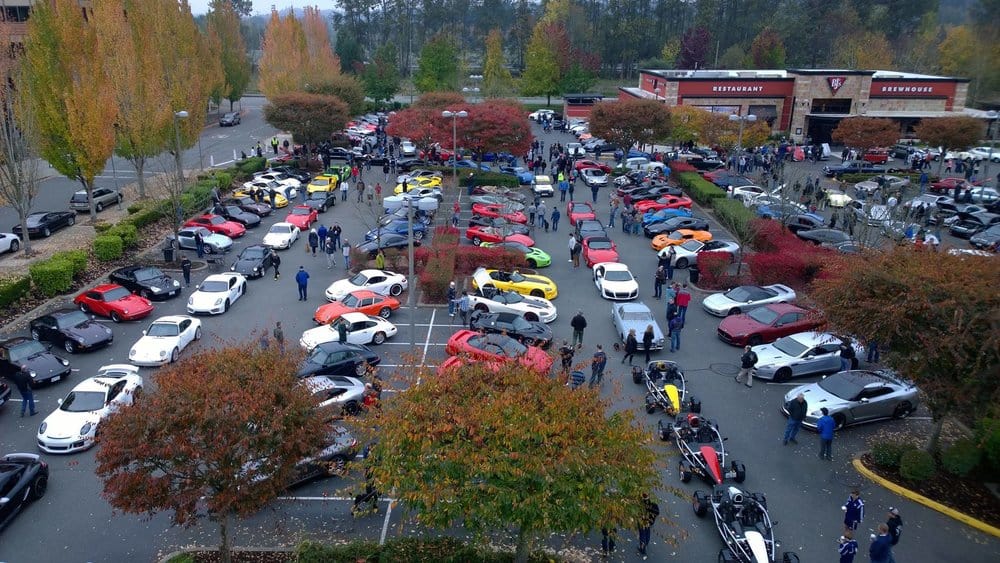 Redmond Town Center, 164th Avenue NE & NE 74th Street, Redmond, WA 98052