In addition to classes, events, and outings for a fee, REI offers some free classes and events at area stores on a wide variety of recreational topics, including climbing, hiking, camping, paddling, cycling, outdoor fitness, snowsports, and wilderness medicine.
Free Bike Maintenance Classes at REI
Of special interest to bikers are classes on Bike Maintenance Basics with routine maintenance that keeps you riding smooth, and other minor adjustments you can make for road or trail biking.
The free, basic bike maintenance classes fill up fast, so register soon for the next available session at a Washington REI store near you:
Free Cycling Articles and Videos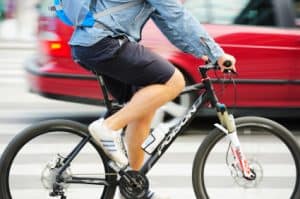 In addition to free bike maintenance classes, there are free, downloadable cycling articles and checklists (some accompanied by video) on topics from bike maintenance to cycling skills and riding tips. Whether you are a novice or experienced rider, the articles cover everything you might need to know about biking in the city or on the trail.
Find articles about choosing a bike for mountain trails or urban commuting, selecting bike features and riding gear for the type of bicycling you intend to do, plus basic and advanced repair and maintenance articles and videos, and many other useful topics.