Free Comic Book Day (FCBD) celebrates the independent comic book specialty shop with a free comic book give away. Thousands of comic book shops exist in North America.
Always held the first Saturday in May, participating comic book shops across the country give away FREE* comic books to anyone who comes into their store.
Each shop is unique in its community, with a style and personality all its own, and each one carries a full line of comics, graphic novels, toys, and related products.
Participating Free Comic Book Day Stores around Seattle
The following Seattle area stores are participating in Free Comic Book Day (arranged roughly north to south):
EVERETT COMICS & CARDS, 2831 WETMORE AVE, EVERETT, WA, 98201
MAGIC MIRROR COMICS, 15118 MAIN ST, SUITE 500, MILL CREEK, WA, 98012
PHANTOM ZONE COMICS, 16825 48TH AVE W, STE 137, LYNWOOD, WA, 98037
SUBSPACE COMICS, 3333 184TH ST. SW, SUITE G, LYNNWOOD, WA, 98037
A WORLD OF COLLECTIONS GAMES, COMICS & CARDS, 22611 76TH AVE WEST, SUITE #101, EDMONDS, WA, 98026
MILL GEEK COMICS, 17928 BOTHELL EVERETT HGWY, UNIT # B, BOTHELL, WA, 98012
THE GRUMPY OLD MAN'S COMICS, 1732 NW MARKET ST, SEATTLE, WA 98107
COMICS DUNGEON, 319 NE 45TH STREET, SEATTLE, WA 98105
OUTSIDER COMICS & GEEK BOUTIQUE, 223 N 36TH ST, SEATTLE, WA 98103
GOLDEN AGE COLLECTABLES, 1501 PIKE PL #401, SEATTLE, WA 98101
PHOENIX COMICS & GAMES, 113 BROADWAY E, SEATTLE, WA 98102
KINOKUNIYA BOOKSTORE, 525 SOUTH WELLER ST, SEATTLE, WA 98104
FANTASIUM COMICS, 1500 S 336TH ST, SUITE 12A, FEDERAL WAY, WA, 98003
ACTION CITY COMICS, 2120 SOUTH 320TH STREET, SUITE C 12, FEDERAL WAY, WA, 98003
DESTINY CITY COMICS, 218 SAINT HELENS AVENUE, TACOMA, WA, 98402
STARGAZER COMICS, 2610 6TH AVE, SUITE A, TACOMA, WA, 98406
ATOMIC COMICS, 4020 SOUTH STEELE STREET (BETWEEN TACOMA MALL & CHICK-FIL-A), TACOMA, WA, 98409
COMIKS THE GATHERING, 15022 PACIFIC AVE S, TACOMA, WA, 98444
Or, find a participating store near you: www.freecomicbookday.com/storelocator
*Different shops have policies on how many free comics you can receive, but you will receive at least one free comic if you enter a participating shop location. Check with your local retailer for their policies and plans for FCBD.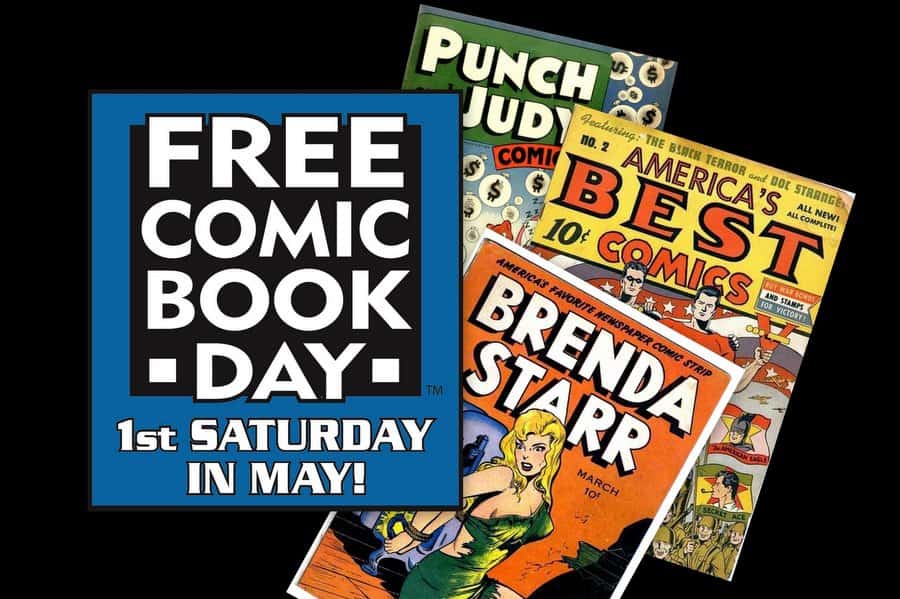 Free Comic Book Day in Puget Sound area stores
What
Free Comic Book Day in Puget Sound area stores
Reader Interactions