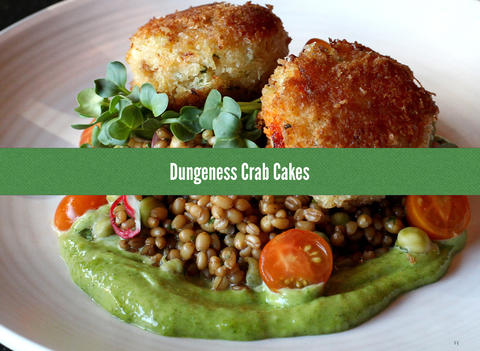 The free, online eCookbook, Fresh From Seattle highlights a range of talented Seattle chefs and signature Pacific Northwest cuisine. From salmon with grilled shiitake relish to strawberry and red wine soup, Seattle's culinary scene is as wonderfully diverse as the city itself.
The cookbook features recipes from 12 of the city's most accomplished chefs, including world-renowned celebrity chefs Tom Douglas, Maria Hines, and Thierry Rautureau ("Chef in the Hat").
Seattle chefs created original recipes, as well as personal restaurant favorites, that are designed to pique the culinary curiosity of the inspired home chef. In addition to Seattle celebrity chefs, the cookbook also features acclaimed hotel chefs.
Inside the ebook, you'll find popular dishes from the chefs' award-winning restaurants as well as original recipes created just for this book.
26 delicious recipes, from main courses to salads, desserts and signature cocktails
12 interactive ingredient photos with food history, cooking tips, storage suggestions and more
Detailed chef bios from the chefs themselves and their favorite Seattle foodie destinations
Kitchen tips and tricks straight from the best Seattle chefs
One-touch reservation links to each restaurant
So, get the taste of the Pacific Northwest at your fingertips with the Seattle restaurant chef's online cookbook "fresh from Seattle". The 92-page cookbook is a rich compilation of recipes, cooking and storage tips, color photos, food history, chef bios and more. It's available for free download.
And it's completely free.