Northwest Seaport is a non-profit organization dedicated to the preservation and interpretation of the maritime heritage of Puget Sound and the Pacific Northwest.
The Seaport's historic floating fleet moored Seattle's Lake Union Park includes the tugboat Arthur Foss (1889) and the Lightship No. 83 "Swiftsure" (1904), both of which have National Historic Landmark status.
Additionally, Northwest Seaport possesses an extensive archive of material in collections related to its vessels and Northwest maritime history that has aided historic research and maritime authors.
The museum ships provide a hands-on venue for public tours, tugboat sleepovers, family tugboat story times, vocational training, trade workshops and annual festivals that celebrate workboat culture, boats, music and stories.  Public programs launch at the waterfront at the park's Historic Ships Wharf.
Northwest Seaport hosts monthly "sea chantey" sings to celebrate Seattle's connection to the sea, boats, and those who sail them. ​
Northwest Seaport monthly "sea chantey" sings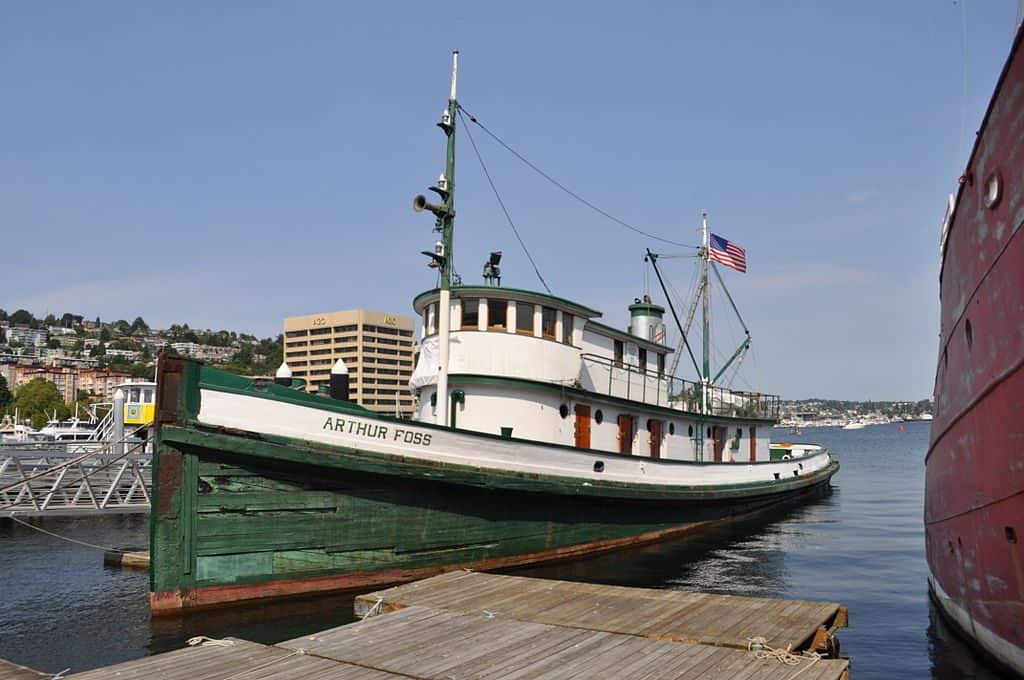 Sea Chanteys and other maritime music include work songs and foc'sle ditties with great choruses that tie our present day maritime traditions and lore to those of the past.
The call-and-response form makes these songs easy to learn and fun to sing for adults and children alike. Come and lead a song of the sea or just join in on the chorus.
The choruses of chanteys and other maritime music are easy to learn and fun for everyone to sing. Fun for folks of all ages!  So come on board, sing, lead a song of the sea, join in on the chorus, or just enjoy the music.
Admission is free but donations to benefit maritime preservation are welcome. Food and beverages will be available for purchase.
Check the Northwest Seaport Northwest Seaport Events Page for date, time, and location of the next chantey sing:
December Chantey Sing, December 8 @ 8:00 pm – 10:00 pm.
Virginia V at Historic Ships Wharf, Lake Union Park, 860 Terry Avenue N, Seattle, WA 98109