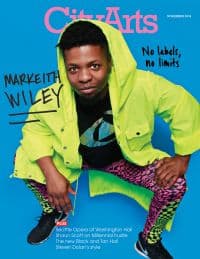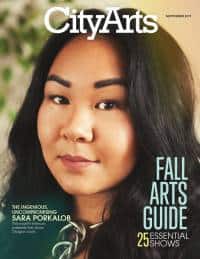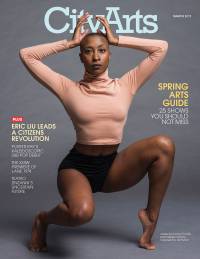 City Arts
is a glossy romp inside the Puget Sound artistic community. The free arts magazine digs deep into Seattle's creative community, catching up with artists and visiting stages and studios all over town to give readers an authoritative understanding of the arts and culture that shape the greater Seattle metropolitan region.
Inspired by the intersections of our region's music and arts scenes, the magazine seeks out collaboration and innovation, and shines a light on the people behind music, dance, theatre, comedy, film, visual art, food, fashion and literature to give readers a bird's-eye view of what is hip and happenin'.
There are stories from all corners of the creative community. The publication helps you know and understand the creative character of this corner of the Pacific Northwest, to figure out the fundamental ethos, to chase down the cutting edge, and hold the zeitgeist in your hands.
Each issue of City Arts covers a diverse and unpredictable mix of arts and culture in the Northwest. Each edition (Seattle, Tacoma, and Eastside) of City Arts delivers compelling, topical content specific to its area, building community, commerce and connections. In aggregate, the three editions of City Arts serve the Puget Sound region with content to advance the region's ambitions as a growing center of arts, culture, and creativity.
Best of all, City Arts magazine is distributed for free. Find a copy in newspaper boxes on the street, concert venues, libraries, coffee shops, art galleries, independent bookstores, and locally-owned businesses in Seattle, Tacoma, and surrounding cities on the north, south, eastside, and Bainbridge Island.
Find out where to pick up a free copy.
You can also subscribe, and for just $36 a year they'll mail each issue straight to your mailbox.
About City Arts magazine
Founded in Tacoma in 2006, City Arts is owned and operated by Encore Media Group, a family-owned, Northwest-based publishing company that has been producing arts programs, travel guides and custom projects for more than 40 years.
The acclaimed bi-monthly, four-color magazine celebrated its success by growing in July 2008 with two new monthly editions: City Arts Seattle and City Arts Eastside.
In October 2009, Sound magazine and City Arts magazine merged with an expanded distribution of 60,000.