Kindering Center is commited to provide superior, individualized, family-centered services for children who are disabled, medically fragile, or vulnerable because of abuse or neglect and to develop maximum potential, hope, and community understanding.
About Kindering
Founded in 1962 by five Bellevue-area mothers of children with disabilities, Kindering is a not-for-profit early intervention center serving infants and toddlers with special needs and their families. It is the largest early intervention center in Washington State, one of the three largest in the nation, and one of the most comprehensive.
Kindering's Early Intervention Program serves families who live in east King County and south Snohomish County. Service areas includes families who live in the following school districts: Bellevue, Lake Washington, Mercer Island, Issaquah, Northshore, and some of Renton. As the only early intervention center serving urban East King County, a whopping 30% of infants and toddlers with disabilities throughout King County receive services at Kindering.
Kindering receives limited state, federal, and school district funding toward the costs of Early Intervention services. They also bill private insurance and Medicaid for therapy costs.
Donations from foundations, individuals, and United Way help support the availability of Early Intervention for all families.
Parents are responsible for applicable deductibles, co-pays, and co-insurance. Services are available regardless of a family's ability to pay.
Free prescreening checklists for children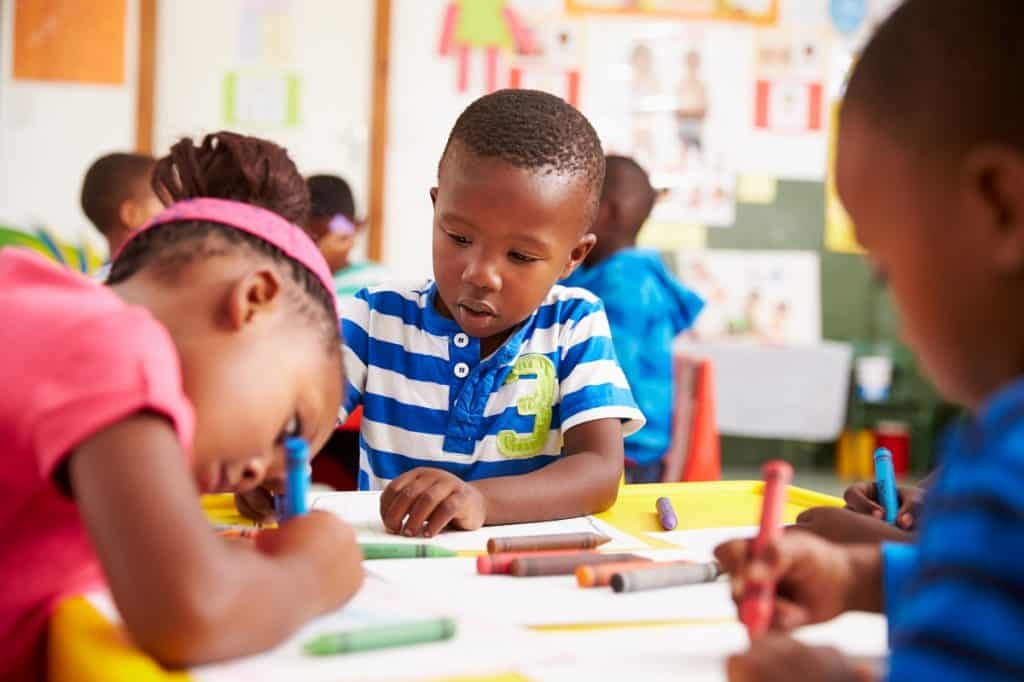 Kindering prescreening checklists are a quick, organized way of helping caregivers to recognize possible problem areas in a child's vision, hearing, or development. The checklists may be used by anyone who works with young children including parents, child care providers, case workers, and preschool staff.
These lists are not intended to be a developmental test. However, using them can help you recognize areas that deserve a second look, by a professional who can complete a developmental test. Birth to six years of age is a critical period for brain development. Early intervention can change a child's life.
Visit the Kindering website for more information, services, and support.