Drowning is the second leading cause of unintentional injury death for children ages 1 to 14 years. Wearing a life jacket* saves lives.
Seattle Parks and Recreation and Seattle Children's Hospital have partnered with Mustang Survival and the Coast Guard Auxiliary to offer sales of low cost life jackets at Seattle public pools several times every summer.
The cost for life jackets sizes infant to youth large is $20, and for teens to adult size XXXL, is $30. The life jackets are comfortable, high-quality vests in fashion colors. Customers younger than 18 must be accompanied by a parent/guardian. Fitters will be on site to help purchasers choose the correct size. The person for whom the jacket is being purchased must be present for proper fitting. All sales are final. No refunds, no returns.
2018 Discount Lifejacket Sales
Sales take place Saturdays from 10 a.m. to 2 p.m. at the following locations and dates:
*Washington State law requires children ages 12 and under to wear a Coast Guard approved life jacket or life vest on vessels less than 19 feet long. In addition, there must be a life jacket on board for each person older than 12 years.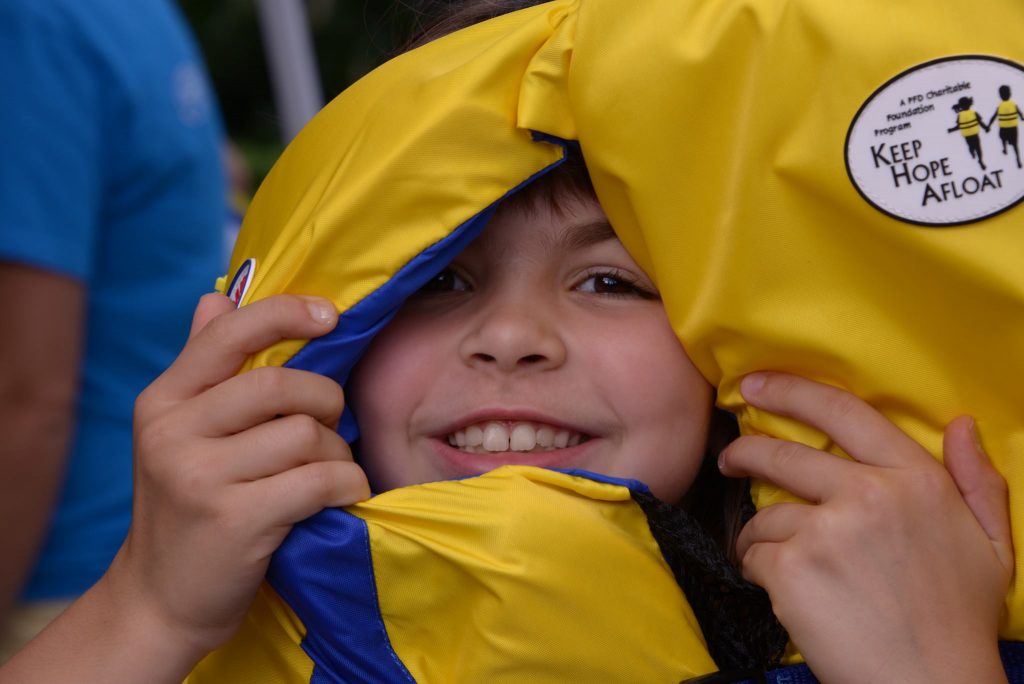 Evans Pool, 7201 E Green Lake Drive N, Seattle, WA
Southwest Pool, 2801 SW Thistle St, Seattle, WA
Rainier Beach Pool, 8825 Rainier Ave. S, Seattle, WA
Medger Evers Pool, 500 23rd Ave, Seattle, WA 98122