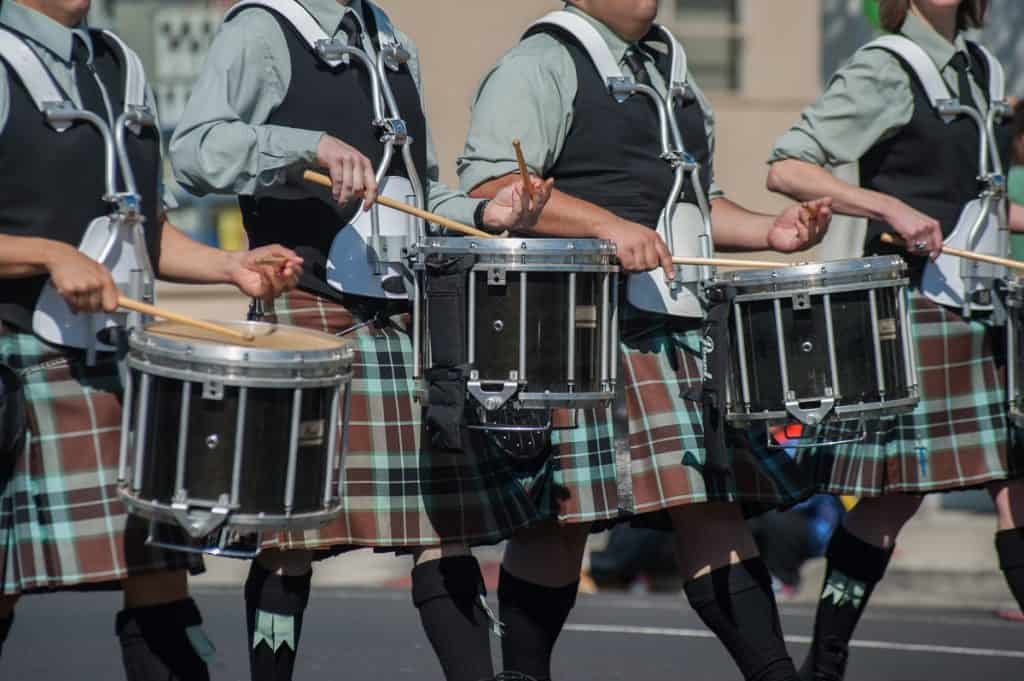 These March festivals in Seattle and the Puget Sound region have free or cheap admission ($15 or less). We sometimes include higher priced festivals, noting any available discounts or ways to enjoy the event at a reduced (or free) price. We're all about the free.
March 1-4, 2018. Emerald City Comicon in Seattle (ECCC) is the premier comic book and pop culture convention in the Northwest, usually held in Seattle in the spring. ComiCon features comic books, superhero movies, video games, anime, manga, workshops, and exhibitors. Industry guests include people from TV shows, video games, and role-play games. The biggest names in pop culture come to ECCC to meet Fans, sign Autographs, and join Panels. Ticket priced increased substantially in 2018. Tickets: Thursday only $30, Friday-Sunday (one day only) $40 each day, 4-day adult ticket $120, 4-day kids ticket $20. No discounts. Tickets usually sell out well in advance, so if you want to go, get tickets as soon as they go on sale in mid-October.
March 1-4, 2018. Sewing & Stitchery Expo in Puyallup is where sewing enthusiasts of all skill levels can learn and be inspired. Whether you're a lifetime quilter, seasoned maker, devoted cosplayer, or a whimsical DIY-er, you'll find the newest ideas, materials, equipment, techniques, and tips from industry experts. Tickets: $14 at the door. Discounts: One-day admission $12 advance purchase online or at selected fabric and quilt stores. 4-Day pass $42 available online only.
March 2-3, 2018. Poverty Bay Wine Festival in the historic Des Moines Beach Park Auditorium. Get close and personal with local winemakers from over twenty Washington State wineries. This is the South Sound's premier wine tasting event. As always, 100% of the net proceeds will fund charitable activities of the Des Moines Rotary Club. Parking is available in the Des Moines Marina and a free shuttle service will run from the Des Moines Marina to the Wine Festival both days. Tickets: $40.00/day. Discounts: $35.00 advance purchase online purchase. Tickets include ten tasting tokens (wines range from 1 – 3 tokens). Additional tasting tokens available for $1.00. Designated Driver tickets can also be purchased for $15.00 at the door. 21+ only. ID required. No pets.
March 2-4, 2018. Musselfest on Whidbey Island:
March 3-4, 2018. Dino Days at Burke Museum in Seattle. See hundreds of exciting dinosaur fossils and other prehistoric creatures from the Burke's collection. This year, become a Junior Paleontologist and hone your prehistoric sleuthing skills. Meet paleontologists and talk to them about what it's like to have a career working with fossils, as well as their groundbreaking research from around the world. Due to the popularity of Dino Days you will want to get your tickets in advance to ensure a spot. Tickets: Adult $10, Senior (65+) $8, Youth (5-18) or Student with ID $7.50. FREE for Burke Members, Child (0-4), UW Faculty & Staff with ID.
March 3-4, 2018. Bike Show, Travel & Golf Expo:
Seattle bike show, travel, golf & adventure expo is 3X the fun
March 3 – 4, 2018. Dollhouse & Miniature Show in Tukwila. Dollhouses, room boxes, vignettes and their miniature contents are completely different from those in the 1950s, 60s or 70s. Today, they are works of art. Anything that exists in real life is now available in small scale (such as 1″ = 1 foot or ½" = 1 foot or 1/4″ = 1 foot). Whether it is a hand-crafted or commercially produced accessory for a dollhouse, you'll find it at this show. Come talk to the friendly dealers, sign up for a workshop, or attend a how-to demonstration, bid on auction items. Kids' classes, too. Tickets: Adults $7, children under 12 FREE. Parking is FREE.
March 3-24, 2018. Holi Festivals of Color in Seattle and around Puget Sound:
Free and cheap Holi Festivals of Color in Seattle and around Puget Sound
March 9-11, 2018. Animation Show of Shows at SIFF Cinema Uptown in Seattle presents 16 exceptional and inspiring animated shorts from around the world. At a time of increasing social instability and global anxiety about a range of issues, the works in this year's show present compelling ideas about our place in society and how we fit into the world. Tickets: $14 Regular, $13 Seniors (65+), $9 SIFF Members.
March 9 – 11. $7 Everett home & garden show at xfinity arena:
March 10, 2018. Julia Robinson Mathematics Festival at UW Seattle seeks to inspire students to explore the richness and beauty of mathematics through activities that encourage collaborative, creative problem-solving. The festival is a noncompetitive celebration of great ideas and problems in mathematics. We will have several dozen tables of rich math problems and activities led by our volunteers, who are lovers of mathematics from different disciplines, representing mathematicians, teachers, engineers, programmers, and graduate students. While kids are at the festival, Parents are encouraged to join a workshop on supporting mathematical thinking at home through games, puzzles and challenges for deeper thinking, regardless of your own experience.
March 10–11, 2018. Seattle Kennel Club Dog Show at CenturyLink Field Event Center in Seattle. Learn about your favorite breeds and find out more about the myriad ways you can have fun with your furry friend.  See agility, obedience, and rally in action, as well as demonstrations of other exciting dog activities. Tickets: Adults $15, Seniors (62+) and Military $12, Juniors (4-14) $7, Children 4 and under FREE.
March 10 – 18 and April 14-15, 2018. Seattle Jewish Film Festival at the Stroum Jewish Community Center. Explores 30-35 films from 15 countries in 9 days and celebrates Jewish and Israeli life, history, complexity, culture and filmmaking for everyone. Internationally acclaimed as one of the largest and longest-running high-caliber Jewish film festivals in the US. SJFF showcases the best international, independent, and award-winning Jewish-themed and Israeli cinema, and enhances audience and community engagement with special social events and discussion forums with filmmakers and guest speakers. Tickets: Individual tickets non-members $15/members $12/Teen Tix $5, full festival pass $230/$200, 8-pack $125/$100.
March 11, 2018. Kids' Arts Day at Kent Commons. A full day of hands-on art for kids pre-school to 5th grade. Over 15 different hands-on art projects lead by professional artists will light the creative spark in kids and parents. Stage entertainment will run throughout the day and feature a special performance by Caspar Babypants at 2:30 p.m. Tickets: $10 admission for kids age 2+, all projects included. Parents and guardians are free. Children must be accompanied by an adult. Lunch, snacks and beverages will be available for purchase or you may bring your own.
March 16, 2019. Monster Jam at CenturyLink Field. Big, loud, and fun. An approachable, family-friendly sport, selling out venues around the world. Unexpected and unforgettable bigger, faster and louder experiences.  Ticket prices: $20 and up. Note: Another (smaller) Monster Jam with some (but not all) of the same participants takes place January 11-13, 2019 at Tacoma Dome with prices beginning at $22.
March 16, 2018. More Music @ The Moore in Seattle features exceptional young musicians mixing up diverse music styles. The performance celebrates the rich musical talent of youth in our community and provides musicians, regardless of what style they play, the opportunity to make music together. Tickets: $15.
March 16, 2018. St. Patrick Arrival in Seattle. Watch the evening Landing of St. Patrick by boat at South Lake Union. See St. Patrick again at the Green Stripe Laying when the route for the St. Patrick's Saturday parade is marked on 4th Avenue in downtown Seattle. FREE.
March 16 – 18, 2018. Friends of the Seattle Public Library Book Sale includes materials no longer needed by Seattle Public Library, as well as books and media donated by the community. The Friends raise money for Library needs that can't be met in the city-funded operating budget.
March 16-18, 2018. Pacific Northwest Coin Show at the Tukwila Community Center.  The oldest and largest annual coin show in the Pacific Northwest. Dozens of local, regional and national dealers will cover 85 tables with a wide selection of numismatic (coins, currency, and medals) and exonumia (tokens, badges, medallions, scrip) in all price ranges from colonial and modern U.S. commemoratives, Greek coins and Roman coins along with coins of all other ancient civilizations, foreign coins, medieval coins, modern world coins, and everything in between. Currency and colorful foreign bank notes. Beautiful and historic medals. Interesting tokens. All kinds of bullion. Tickets: $2.00 per day, $5.00 for all three days. Children 12 and under are free. Free off-street parking.
March 16 – 18, 2018. Quilters Anonymous Annual Quilt Show at Evergreen State Fairgrounds in Monroe is one of the largest quilt shows in the region, featuring more than 500 quilts in traditional and innovative styles, plus demos and merchant mall with fabrics and quilt making equipment and supplies. Tickets: $8.00. Parking is free.
GETAWAY – March 16 – 18, 2018. Wings Over Water Northwest Birding Festival celebrates migratory birds that flock over the northwest corner of Washington State to the pristine coastal waters of Drayton Harbor, Birch Bay, and Semiahmoo Bay, near the town of Blaine. This major stopover on the Pacific Flyway between Seattle and Vancouver, BC is designated as an Important Birding Area and the anchor for the North Cascades Loop of the Great Washington State Birding Trail. The festival includes an all-day birding expo in Blaine with expert speakers, exhibits, and kids' activities. The festival is FREE. Other activities vary in cost, such as birding trips, cruises, and a pancake breakfast. For more information, visit at their website.
March 17, 2018. St. Patrick's Day Parade in Seattle travels north on 4th Avenue from James Street to Westlake Park. The parade features Irish bands, pipers, dancers, and 2,000 marchers. At 12:20 pm, the Irish flag is raised in front of the King County Administration Building (5th & Jefferson), followed by trumpeters playing the Irish and US National Anthems. Then at 12:30 pm, the St. Patrick's Day Parade Grand Marshals and the Honorary Parade Grand Marshal lead Seattle's 46th Annual St. Patrick's Day Parade up 4th Avenue. Head to Seattle Center for closing ceremonies at the Armory at 2:30 pm; travel for free via the Monorail from Westlake to Seattle Center. FREE.
March 17-18, 2018. Irish Festival in the Seattle Center Armory with booths selling Irish and Celtic products, and Irish food plus music, singing, dancing, a film festival, workshops, lectures, cultural displays, an Irish art exhibit, children's contests and activities. FREE admission.
March 17 – 18, 2018. Crossroads Doll & Teddy Bear Show at the Washington State Fair Events Center in Puyallup is a marketplace for fine antiques, dolls, teddy bears, miniatures, supplies, furniture and accessories. Show returns in June and Oct. Tickets: Regular Admission $8.00, Children under 12 $4.00, Early Birds, $10.00. FREE Parking.
March 24, 2018. Black Arts Love Mixer & Marketplace in Seattle is a community celebration of African American culture featuring more than 25 artists and vendors, entertainment, spoken word, a live DJ, kids' activities, a paint party, fitness demos, and more. FREE admission.
March 24, 2018. Polish Women's Club Spring Bazaar in Seattle at the Polish Cultural Center on Capitol Hill where you can eat pierogi, sausage, and cabbage rolls served by waiters in Polish folk costumes in the downstairs dining room, and then head upstairs to browse crystal bowls and vases, amber and silver jewelry, pottery, crafts, books, Easter eggs, needlework, and more. Don't forget to buy a box of pastries to take home. FREE admission.
March 24-25, 2018. Best of the Northwest Art and Fine Craft Show in Seattle at Magnuson Park has 100 artists displaying jewelry, clothing, paintings, glass art, and sculptures plus food trucks at Hangar 30. Show repeats in November. Tickets: $8 online or at the door. Parking is FREE.
March 25, 2018. French Fest at Seattle Center is a celebration of French-speaking cultures that includes live music, French food, a wine tasting, best baguette contest, and children's activities in the Armory at Seattle Center. FREE.
March 30, 2018. STG Presents Starbucks Hot Java Cool Jazz in Seattle at The Paramount. A swinging, music-filled evening at the annual concert, featuring performances by the amazingly talented jazz bands from Ballard, Garfield, Mount Si, Mountlake Terrace and Roosevelt high schools. 100% of all ticket sales from this concert will go to the performing school music programs. Since 1995, Starbucks has raised more than $625,000 for local school music programs. Tickets: $22.00. No discount, but this is a great event for a great cause.
March 31, 2018. Georgetown Bites in south Seattle features 30 eateries offering tasty tidbits in this walkable neighborhood. FREE admission. Bites are $5 each.
You might also like:
But wait, there's more!
Any day you are looking for something fun to do, find half-price and discount tickets on our half-price tickets page, and many more free and cheap things to do every day on the Greater Seattle on the Cheap calendar.