Kirkland Artists Studio Tour (KAST) is a wonderful opportunity to explore scenic Kirkland on the beautiful shores of Lake Washington. Local artists open their studios once a year to give the public a rare opportunity to see artists create in their studios.
KAST began in 2004 when a small band of artists decided it was time Kirkland had its own artist studio tour. Kirkland Arts Center took on the management of the tour in 2008 as part of new programming initiatives designed to support the arts within the community.
About Kirkland Arts Center
Kirkland Arts Center (KAC) was founded as the Creative Arts League by artists and citizens who were interested in providing local opportunities in the arts, as well as preserving a Kirkland landmark–the Peter Kirk Building. The building was occupied by many different businesses over the years, including a mercantile and drug store, but was eventually abandoned.
In 1962, the Creative Arts League purchased the structure to preserve it. For over 50 years, KAC has owned and maintained this historic structure and transformed it into an exhibition gallery, community arts studios, and classrooms serving students of all ages and skill levels.
KAC contributes to the region through an exploration of the visual arts, cultivation of artistic growth, and service to a diverse community. KAC builds community through art, advocates for teaching artists, and inspires others to address challenges with creativity and visual thinking.
Listed on the City of Kirkland Register and the National Register of Historic Places, the Peter Kirk Building is architecturally significant as a well-preserved example of Victorian-era commercial architecture with Romanesque Revival elements.
Who Was Peter Kirk?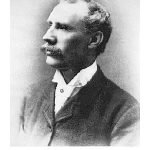 Peter Kirk arrived in the Seattle area in 1888, intending to develop a steel mill complex and make Kirkland, at that point a small unincorporated settlement, "The Pittsburg of the West."
Together with a group of Seattle businessmen, Kirk built the Peter Kirk Building and four similar structures as the center of their "Boom Town" that could have employed thousands. An economic depression in 1893 halted the project.
About the Kirkland Art Studio Tour
Kirkland artists open their studios on Mother's Day weekend to give the public a rare opportunity to see inside artist studios. A wide range of artwork will be on display and available for purchase. Mediums include Jewelry, Glass Art, Paintings, Photography, Garden Art, Sculpture, Furniture, Fiber Arts, and more.
2018 Kirkland Art Studio Tour
This free, self-guided tour invites visitors to explore a variety of different workrooms, representing dozens of local artists. Meet the artists, view unique artwork, and see creativity in action.
When: Saturday and Sunday on Mother's Day weekend, May 12-13, 2018, 10:00am to 6:00pm.
Where: Pick up a tour map at the Kirkland Art Center, 620 Market Street, Kirkland, WA 98033.