The Mountaineers is a volunteer-led nonprofit organization with 14,000 active members. Founded in 1906, the Mountaineers has been connection people of all ages with the outdoors and getting them outside safely and responsibly for over 100 years. They also played a pivotal role in the development of the greater outdoor community in the Pacific Northwest.
Many of today's recreational resources came from actions and activities of early Mountaineers members, including the creation of trails, wilderness areas, and national parks. They were also critical in the development of alpine skiing in the Cascades, climbing courses in the U.S., and founding the national Mountain Rescue Association.
Led by their devoted coalition of volunteers, the Mountaineers hosts hundreds of monthly courses, hikes, and related activities that offer ways for everyone to get outside and connect with the natural world. They also advocate for and protect of the outdoor experience for future generations.
For more information about the Mountaineers, visit their website: https://www.mountaineers.org/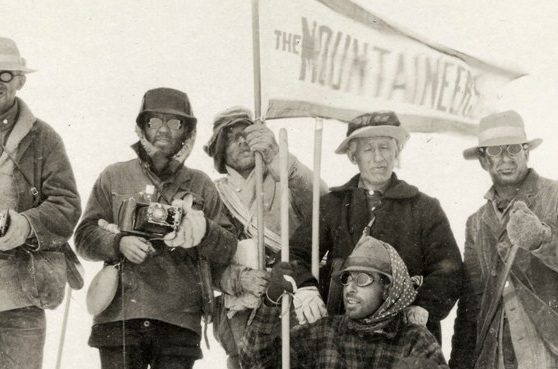 Mountaineers Auction 2020
To help fund their operations, the Mountaineers host an auction every spring. Each auction takes a year of planning. They raise hundreds of thousands of dollars to fund their facilities and business costs such as insurance and their website.
Due to the coronavirus pandemic, the Mountaineers 2020 Gala Auction originally scheduled for April 4 has been postponed to Thursday, July 23, 2020. As a community that thrives off of strong connections to people and wild places, it's heartbreaking that there will be no opportunity for the group to gather in person to spend time with friends, hear from special guest speakers, and raise a glass (and funds!) for The Mountaineers.
In the meantime, the clever leaders and volunteers at the Mountaineers have been hard at work putting together a week-long "virtual gala" experience. You don't have to be a big donor or buy a gala ticket to support the cause. If you have 5 minutes, consider doing these three things right now to support the Mountaineers community:
Watch this brand new All Dressed Up, Nowhere to Go video, featuring Mountaineers resident auctioneer, Fred Northup Jr.!
Pre-register for our online auction. Everyone who plans to play needs to register for online bidding, including gala attendees and Mountaineers members. Bidding officially opens at 6am on March 30. Whether you plan to bid or not, consider liking and sharing our YouTube and Facebook links to help promote the opportunity to others we might not reach otherwise. This is truly a community effort!
Give what you can in honor of the people, places, and books that helped shape your Mountaineers story. Gifts of any size are deeply appreciated.
100% of proceeds from the virtual gala campaign, including all winning bids for backcountry snow gear, trips to Whistler, Stevens ski passes, and all the other great auction items will directly support The Mountaineers core operations.