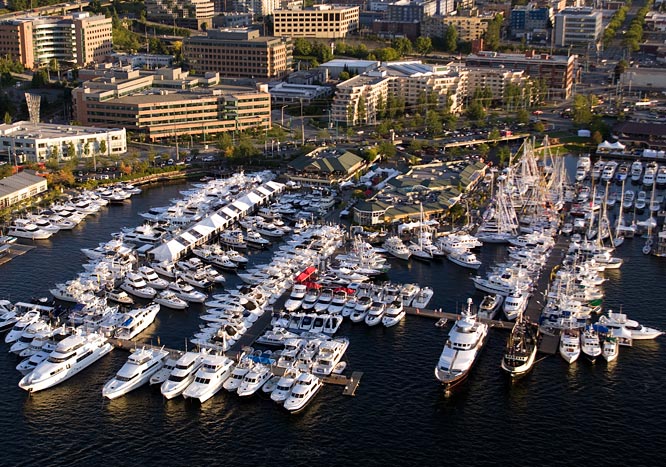 These January festivals in the greater Seattle metropolitan region have free or cheap admission ($15 or less). We sometimes include higher priced festivals, noting any available discounts or ways to enjoy the event at a reduced (or free) price. We're all about free and discounts.
*We always list ticket prices without fees.
It's home and garden show season, with several shows throughout the region during January:
January 5 – 7, 2018. Two show this weekend: Northwest Remodeling Expo at the Convention Center in Seattle and the Puyallup Home & Garden Show at the Washington Fair Grounds in Puyallup. Find out more on our Home & Garden Show page:
Sat-Sun, January 6-7. Boombox Music Festival at the Crocodile in Seattle. Annual Big Ass Boombox Music Festival. Theoretics, The Fabulous Downey Brothers, Vibragun, Wall of Ears, X Suns, La Fonda, WEEP WAVE, Peyote Ugly, Perfect Families, Vox Mod, Cashing in Karma, Neat Beats, Von Wildenhaus. All ages. EVENT IS FREE.
January 5 – 6 and January 12 – 13. 14/48: The World's Quickest Theater Festival:
14/48 festival: 7 orginal plays in 1 night at ACT Theatre in Seattle
There are also a few film festivals playing or opening in January:
Big list of Seattle, Puget Sound film festival discount tickets
January 12 – 14, 2018. Monster Jam at Tacoma Dome. Big, loud, and fun. An approachable, family-friendly sport, selling out venues around the world. Unexpected and unforgettable bigger, faster and louder experiences.  Ticket prices: Friday and Sunday 7pm $15, Saturday 7pm and Sunday 1pm tickets $20, Saturday 1PM tickets $25-$35.
January 13, 2018. Xtreme International Ice Racing. A night of pure adrenaline featuring lightning quick Speedway Motorcycles and ATVs racing on a thick, oval track of ice. What separates the bikes from other forms of racing is the NO BRAKES ALLOWED rule. All machines are equipped with razor sharp steel studded tires and can accelerate from 0 to 60 miles per hour in under three seconds. Discount advance tickets: $12-$32 online. Prices increase $5 day of show.
January 13-14, 2018. Seattle Wedding Show at the Washington State Convention Center. Something for every couple no matter what your budget. Planning a wedding can be intimidating and time consuming. Take the stress out by coming to see what the wedding industry has to offer. Discount advance tickets: $18.00 online, purchased before Friday, January 12th at 12am. Day-of-show tickets are $20.00 online or at the door. Children 12 and under are admitted free. Come to the show Saturday, get your hand stamped on the way out, and come back Sunday for FREE.
Saturday-Sunday, January 13-14, 2018. Bavarian Icefest in Leavenworth, WA, the Bavarian-themed towns winter celebration every year on MLK Jr. Day Weekend:
Getaways: festivals in Leavenworth, WA (120 miles east of Seattle)
January 18 – 21, 2018. Tacoma RV Show at Tacoma Dome:
January 20-21, 2018. Great Train Show at the Washington Fair Grounds in Puyallup. The nation's only coast-to-coast model train show, designed for modelers, hobbyists, families, and the just plain curious. Hundreds of trains and accessories for sale, huge operating exhibits, activities for kids. Free Workshops and Demonstrations. Free Door Prize Giveaways. Advance Discount Ticket online: use coupon code W11 for $1-off online tickets. Onsite Adult Admission is $11.00 on Saturday (Good for BOTH DAYS) and $10.00 on Sunday. On site admission is CASH only. Kids 11 and under are admitted free.
January 24 – 28, 2018. Washington Sportsmen's & Sport Fishing Boat Show at the Washington Fair Grounds in Puyallup. Washington's largest Sportsmen's Show packed with family-friendly attractions, new expert speakers, and past crowd-pleasers for fishing, hunting, and camping.  Tickets: $15 All-Day Ticket, Good all day, any day of the show. $8 Half-Day Ticket, 4:00 pm – Closing, Wednesday – Saturday only, not available on Sunday. 2 for 1 Military Ticket. $5 Juniors (6-16). Free to children 5 and under. Download and print discount coupon: only good Wednesday, Thursday, and Friday for tickets purchased at the show box office (not online tickets). Free parking.
January 25 – 28, 2018. Tacoma Home & Garden Show at the Tacoma Dome. The state's largest combined home and garden event full of home-improvement vendors, seminars, and thousands of plants. Find out more on our Home & Garden Show page:
January 26 – Feb. 3, 2018 Seattle Boat Show at CenturyLink Field, with a free shuttle to boats in the water at Bell Harbor Marina & South Lake Union:
January 27, 20128. GroundFrog Day Celebration in Downtown Snohomish. The Annual Frognostication, "Snohomish Slew" predicts the coming of Spring. Get the jump on Punxsutawney Phil at this uniquely west coast adaptation of Ground Hog day folklore.  Slew vs. Phil for the best prediction.  Kids Games, Crafts, Music, Mascots, Pictures with Snohomish Slew, Entertainment for the whole family. EVENT IS FREE.
You might also like: Our big list of film festivals in Seattle and around Puget Sound, as well as our list of Home and garden shows in Seattle and the Puget Sound region.
But wait, there's more!
Any day you are looking for something fun to do, find half-price and discount tickets on our half-price tickets page, and many more free and cheap things to do every day on the Greater Seattle on the Cheap calendar.