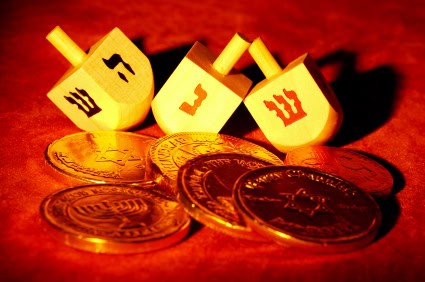 Here are our suggestions for thoughtful Christmas and Hanukkah gifts from locally owned Seattle stores and businesses. Many of these establishments feature unique holiday gift ideas or something special that will keep you off the naughty list and out of the dog house. Some of these holiday gift ideas are suitable for last minute shopping and others you can buy online for delivery.
Accents et cetera gift baskets contain mostly products that are made in the Pacific Northwest, particularly in Washington State. Delivery of gift baskets and flowers is available by courier in the greater Seattle area and the Eastside, seven days a week. They also ship gift baskets worldwide.
Archie McPhee. One stop shop for party supplies of course, but also crafts, miniatures, weird toys and candy for fun gifts or stocking stuffers. Shop on line or head to their store in Seattle's Wallingford neighborhood, west of the University of Washington.
Bartell's drug stores is a family-owned chain of pharmacies in the Puget Sound area. It primarily serves the Seattle/King County area but also has stores in neighboring Snohomish and Pierce Counties. Every holiday season, they put together dozens of unique gift ideas, including many local products and Seahawk gear. They also recently introduced FREE 2-hour delivery with Prime Now.
Court Street Press is a boutique Seattle publishing company that offers titles featuring stories, poems, and letters about life and love.
Puget Sound CSA. Community Supported Agriculture (CSA) subscriptions can provide someone you love with the benefits of farm fresh food throughout the year. Or give as a gift to your family and help with New Year's resolutions for healthier eating!
Duwamish Longhouse Gallery, in Delridge (on the way to West Seattle) sells books, educational materials, jewelry, and other authentic local Salish art. The Duwamish Longhouse & Cultural Center, 4705 W Marginal Way SW, Seattle, WA 98106 (Google map). Located south of the West Seattle Bridge along the Duwamish River. Duwamish Art Gallery is open Mon-Sat from 10-5.
EILEEN FISHER clothing at GREEN EILEEN in south Seattle is a thoughtful gift that reduces your environmental impact, while supporting programs that enhance the lives of women and girls throughout our communities. Inspired by Eileen Fisher's timeless designs and high quality fabrics, the Green Eileen recycled clothing initiative gives a second (or third!) life to clothes. By buying (or donating!) a gently used EILEEN FISHER garment from GREEN EILEEN, you are helping to revolutionize the future of how we buy and wear clothes.
Elliott Bay Book Company in the heart of Seattle's Capitol Hill neighborhood, offers over 150,000 titles and a large collection of bargain editions–and they'll gift wrap for free. Or, purchase a unique, handwritten Elliott Bay Gift Certificate in any amount.
Filson Sporting Goods offers gifts with a purpose. Located in the SODO neighborhood, on 4th Avenue just south of the stadiums, Filson offers great gift ideas for the outdoor enthusiasts and travelers on your gift list. Their quality goods made right here in Seattle feature union made clothing, vegetable tanned leathers, brass hardware, and hand finishing. Find gifts tailored to any budget–or send an email gift card. All Filson products are guaranteed for life. Free economy shipping in the U.S. (includes Hawaii and Alaska, as well as APO, FPO, Guam, Puerto Rico, American Samoa, Federated States of Micronesia, Marshall Islands and the Virgin Islands.
Microsoft Store is the place to find computer accessories, especially for Surface, Xbox, Windows Phone, Office as well as other computer software and accessories for the techie and technically challenged on your list. Microsoft Store provides free ground shipping (and returns) on everything.
Nordstrom. Free shipping and free returns everyday. No kidding. Nordstrom will ship almost anything to anywhere in the United States—even Alaska, Hawaii, and Puerto Rico—for free. No minimum. And if the recipient doesn't love it, the return is free, too. On December 25, you can still send a Nordstrom E-Gift card to arrive the same day.
Pike Place Market Craft Line began more than 40 years ago and now represents 225 local and regional craftspeople. Located in the North Arcade, the daily crafts market provides the opportunity to discover unique, local and handcrafted items and is one of the largest and most diverse in the U.S. Stroll through the arcade and meet the artisans behind the work on display. Hear about the artistic process, the materials used and the craft applied to each and every unique piece. Parking is just $4 per hour or Early Bird Rate: $13 (Enter by 9 am, Exit by 9 pm), and Evening Rate: $5 (Enter after 5 pm and exit by 2 am). Garage offers easy access to the Market via elevator and sky bridge. Enter the garage at 1531 or 1901 Western Ave, or from 1530 Alaskan Way.
REI Gift Ideas. Seattle's nationally-known outdoor gear store offers FREE U.S. STANDARD SHIPPING on orders of $50 or more at REI.com, REI-OUTLET.com and 1-800-426-4840.
Theater tickets, passes, or a subscriptions to any local theatre make a great gift that keeps on giving all year AND supports the vibrant Seattle and Puget Sound art community. It's a win-win-win. A few of our suggestions include ACT Theatres, ArtsWest, Intiman, Seattle Shakespeare Company, Taproot Theatre Company, Thistle Puppet Theatre. For more theatres, see http://tpsonline.org/organizations/orgs_full.php. When buying tickets, look for flex passes, mini-subscriptions (less than a full season), and Preview tickets (prior to opening night) for lower cost, yet very interesting and thoughtful gifts.