SketchFest Seattle is the world's ORIGINAL sketch comedy festival. The Fest has established a reputation for presenting the best and most original comedy from places near and far.
Every year SketchFest brings together the most talented and hilarious comedians to be found around the globe, pairs them with the best and brightest local acts already killing it in town, and curates the most magical laugh-a-minute comedy fest in the Northwest.
SketchFest Seattle is a non-profit organization dedicated to supporting and producing diverse, inclusive sketch comedy performers and shows.
---
Love our cheap ideas? Get our FREE email newsletters.
Choose from daily, weekly, and monthly lists:
---
What is sketch comedy?
Sketch comedy is a short routine or vignette, called a "sketch", performed by one or more comedians. Sketches are no longer than ten minutes.
You might think of sketch as very short plays. Because in sketch comedy the action is scripted, just as in a play. In contrast, improvisational comedy is unscripted and created (or improvised) in the moment. However, portions of sketch routines may be improvised.
In situation comedy, the same set of characters are involved in various amusing situations. While in sketches, the characters may change from one sketch to the next.
A few popular examples of American comedy sketch television shows include The Carol Burnett Show (1967-1978), Saturday Night Live (1975- ), Chappelle's Show (2003-2006), and Portlandia (2011- ). There are many more.
History of SketchFest
SketchFest '99 presented nine Seattle comedy troupes performing 8-minute samplers to sold-out audiences at Theater Off Jackson. Seattle celebrity John Keister hosted the event and ended up using certain groups on future episodes of his television show, "The John Report with Bob."
In 2008, a comedy film festival was added to SketchFest, featuring the best comedy films from around the country.
By 2016, SketchFest had grown to 27 groups featuring sketch comedians from Hollywood, CA and the Canadian cities of Montreal, Toronto, and Winnipeg, paired with local favorites. In addition, 12 comedy films were screened.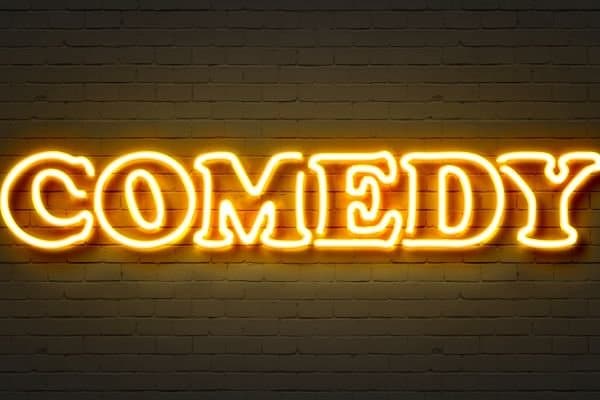 2022 SketchFest
When: September 9-11, 2022
Where: Unexpected Productions at The Market Theater
Tickets: all shows are $15. SketchFest Seattle 2022 Tickets, Multiple Dates | Eventbrite
More info: https://www.sketchfest.org
Market Theater/Unexpected Productions, 1428 Post Alley Seattle, WA 98101
CA