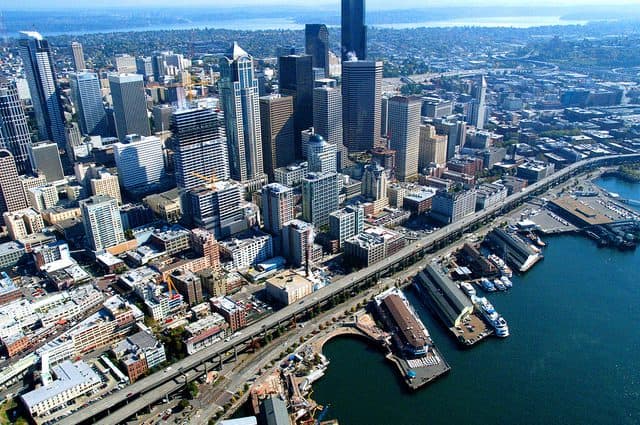 For the weekend February 23-25, 2018 we found an eye-catching mosaic of free and cheap events in Seattle and around the Puget Sound region. Some highlights include a few "Meaningful Movies"—thought-provoking documentaries about issues of the day, stargazing with the Seattle Astronomical Society in parks throughout the region, a native plant sale in Renton, Yo-Yo championships in Seattle, Lunar New Year in Bellevue, a glass show in Kent, health & wellness fair in Mukilteo, a tap dance jam in south Seattle, several opportunities to explore African American culture for Black History Month, an Asian film festival in Seattle, and the annual Women's Show in Tacoma. See what we mean? So many events, so little time!
We've highlighted more things to do below: game events, story times, live music, and more fun all around the Puget Sound region. The complete weekend Seattle event calendar follows.
Free and cheap events in Seattle this weekend
Here are some of the unique or one-time free things to do this weekend that you may not want to miss.
Free family story times and events especially for kids
There are many all ages events above, but these events are especially designed for children and heir caregivers.
Free 21+ only events this weekend
Free and cheap events for the over 21 crowd:
Ongoing weekend events
A sampling of popular on-going free and cheap weekend events, most for all ages, from our calendar:
But wait, there's more!
Get this list of free and cheap things to do sent to you automatically each week, if you sign up for our email list. Click here to subscribe. (Yes, of course it's FREE.)
There's plenty of other free and cheap things to do in the weekend calendar below.
Love our cheap ideas? Get DEALS delivered by email – yes, of course it's FREE! Click here to subscribe