Greater Seattle on the Cheap publishes information about free and cheap events, discount tickets on entertainment, and tips for saving money while living in (or visiting) the Puget Sound region. We cover the Seattle-Tacoma Metro area and surrounding region, from Mt. Vernon to JBLM, North Bend to Bremerton, and everywhere in-between.
We focus on free events, cheap things to do ($15 admission, or less), discount tickets on entertainment through Goldstar, or other ways to reduce entertainment costs (buy tickets in advance, volunteer, etc.). You'll find plenty of choices every night of the week, such as movies, live music, museums, festivals, sporting events, and anything else we find that might appeal to our readers.
We do not accept outside articles or posts. All of our content is written in-house. We do accept some sponsored content; for more information see our advertising page. Due to the volume of requests, any email or other communication regarding unsolicited or unsponsored content, including back links will be ignored. Thanks for your understanding.
Thanks for visiting.
About the Publisher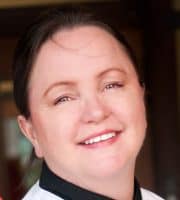 Carole Cancler was born and raised in Seattle. She spent summers as a kid picking strawberries in the fields near Mount Vernon, splashing in the peanut pool at Green Lake, and racing homemade Seafair hydroplane boats in the street with the neighborhood kids. Carole worked her way through college (twice) as a waitress and a bartender, earning a B.S. from the University of Washington (Go Huskies!) and an A.S. at North Seattle College. She also attended several culinary schools in France, including Le Cordon Bleu in Paris.
Her career spans a few decades and she worked alternately at several multi-national corporations in the food and technology industries, owing to her degrees in Food Science and Computer Programming. At various times she's been a caterer, middle manager, software engineer, food product manufacturer, cookbook author, and website developer. She likes to listen to jazz, prepare meals from scratch, preserve locally grown foods, play card games, take walks, ride an e-bike, see a movie now and then, enjoy socializing with friends and family, volunteer in the community, travel the world (20 countries and counting), and try new things.
Her cookbook, The Home Preserving Bible is a comprehensive guide to food preservation methods with over 300 delicious recipes. Included are detailed instructions for eight methods–using many different techniques and tools both ancient and modern. The book is available locally at Elliott Bay Book Company in Seattle, Third Place Books (Lake Forest Park, Ravenna, and Seward Park), Island Books on Mercer Island, or wherever books are sold, as well as on Amazon.com.
Carole is working to develop a Food Preservation Expo n Seattle in the near future.
Disclaimer
We post the deals as we find them. But you know the drill: Prices and promotions are subject to change at any time and without notice. So if you have difficulty with change, check with the merchant before you head out. Otherwise, make like Seattle drizzle and chill.
About the Network
Greater Seattle on the Cheap is a member of the Living on the Cheap network, a national network of frugal gals and guys who like to share money-saving info about the cities in which they live.
Privacy Policy
If you are looking for our privacy policy, you will find it here: