From north to south, these are the major outlet malls in the Puget Sound region, offering plenty of shopping and food options for a day of browsing and saving every day.
All stores typically offer special sales on holiday weekends throughout the year, including Labor Day weekend, fourth of July, Memorial Day, and President's Day. During holiday sales, outlet stores typically offer sales on new merchandise, deep discounts on last season's clothing, and special deals for the holiday weekend.
The Outlet Shoppes at Burlington, 448 Fashion Way, Burlington, WA98233. Located off I-5, 1 hour north of Seattle. Join the VIP Club and get hot deals, the inside scoop and special promotions.
Simon Seattle Premium Outlets, 10600 Quil Ceda Blvd, Tulalip, WA 98271. Located off I-5, 45 minutes north of Seattle. Find savings at over 130 stores. For the best shopping experience, join their free, online VIP Club and enjoy even more savings over their impressive everyday prices on major brands you love.
Simon North Bend Premium Outlets, 461 South Fork Avenue SW, North Bend, WA 98045. Located off I-90, 30 minutes east of Seattle. For the best shopping experience, join their free, online VIP Club.
The Outlet Collection (formerly Auburn Supermall), 1101 Outlet Collection Way, Auburn, WA 98001. Located at Highway 18 and State Route 167, about 35 minutes south of Seattle. The outlet mall in Auburn is the largest outlet mall in the Pacific Northwest, featuring a unique mix of top-brand outlets as well as traditional stores in an indoor setting.
Centralia Outlet Mall, 1301 Lum Rd, Centralia, WA 98531. Located off I-5 at Exit 82, about 1 hour and 20 minutes south of Seattle. Within five miles of the Outlet Mall are the towns of Centralia and Chehalis. These historic cities also offer antique malls and independent antique shops. You'll also find museums, wineries, steam train rides, and camping and RV parks. Centralia Outlet Mall is the Pacific Northwest's original outlet shopping destination.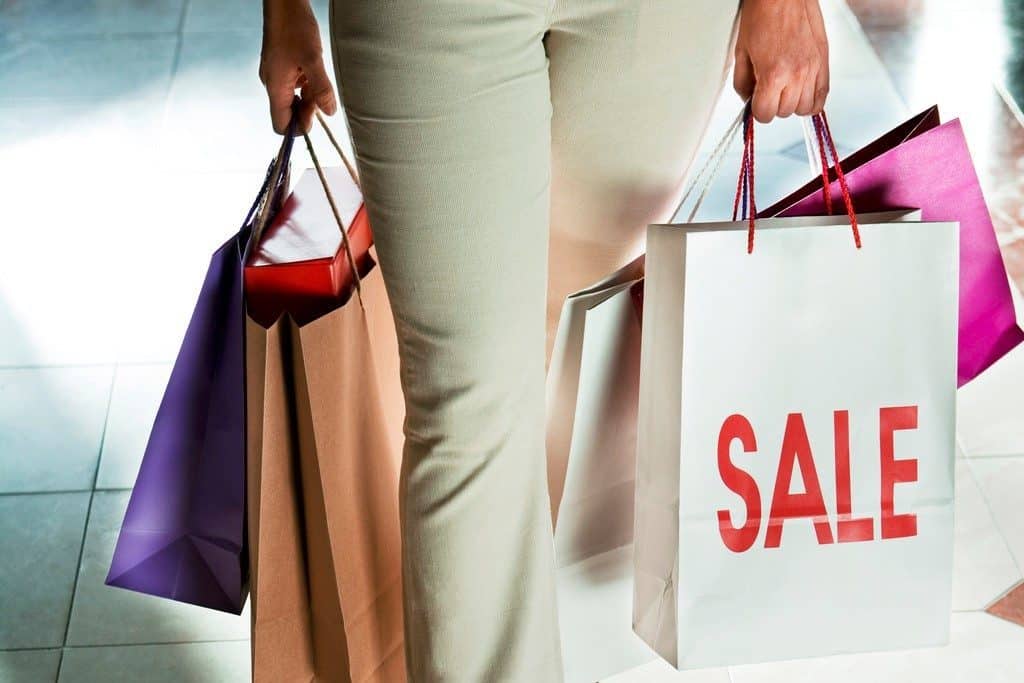 Calendar of shopping events
Listed below are upcoming shopping events, discounts, and sales.
Friday, December 1, 2023
Saturday, December 2, 2023
Sunday, December 3, 2023
Monday, December 4, 2023
Tuesday, December 5, 2023
Wednesday, December 6, 2023
Thursday, December 7, 2023
Friday, December 8, 2023
Saturday, December 9, 2023
Sunday, December 10, 2023
Monday, December 11, 2023
Tuesday, December 12, 2023
Wednesday, December 13, 2023
Thursday, December 14, 2023
Friday, December 15, 2023
Saturday, December 16, 2023
Sunday, December 17, 2023
Monday, December 18, 2023
Tuesday, December 19, 2023
Wednesday, December 20, 2023
Thursday, December 21, 2023
Friday, December 22, 2023
Saturday, December 23, 2023
Sunday, December 24, 2023
Tuesday, December 26, 2023
Friday, December 29, 2023
Sunday, December 31, 2023
Tuesday, January 2, 2024
Friday, January 5, 2024
Tuesday, January 9, 2024
Friday, January 12, 2024
Tuesday, January 16, 2024
Thursday, January 18, 2024
Friday, January 19, 2024
Saturday, January 20, 2024
Sunday, January 21, 2024
Tuesday, January 23, 2024
Friday, January 26, 2024
Saturday, January 27, 2024
Sunday, January 28, 2024