Auburn is designated by the Veterans Day National Committee and the U.S. Department of Veterans Affairs as a Regional Site for the celebration of Veterans Day. Auburn is also a Vietnam War Commemorative Partner.
Auburn has hosted the Veterans Parade since 1965. The Auburn parade takes place the Saturday before Veterans Day (November 11) and has grown into one of the largest parades of its kind in the United States of America.
The Auburns Veterans Parade & Observance serve to honor to our country's military personnel and veterans and their missions of defending freedom around the world. The parade features the congressionally-recognized Veteran Service Organizations and their auxiliaries, the military and reserve military, National Guard, and ROTC.
The city of Auburn, Washington is located 25 miles south of Seattle, just east of I-5 on Highway 18.
2020 Auburn Veterans Parade
Due to Washington State Safe Start Phases, the traditional Veterans Day parade and other events have been re-designed to keep everyone safe while we honor our Veterans with a celebration that is both fun and memorable.
The City of Auburn is honoring Veterans in 2020 with a five-day salute from Saturday, November 7 to Wednesday, November 11. The festivities begin with a Veterans Vehicle Procession through Auburn on Saturday and conclude with a Virtual Remembrance Ceremony on Wednesday.
Here are the highlights for the week-long Veterans Day celebration:
2020 Veterans Vehicle Procession November 7 in Auburn
The Veterans Vehicle Procession is a fun twist on the traditional parade. Participating in the procession are Veterans, active military, Veteran Service Organizations, historic military vehicles, living history groups, and other Veteran-related groups. Parade spectators are encourage to find a spot along the procession route to welcome our Veterans along the way. The vehicle procession route is 3 miles long (roughly 6 times the length of the traditional parade), allowing for social distancing for our spectators. It is imperative that the spectators follow all social distancing and safety requirements while viewing the procession.
What: 2020 Veterans Vehicle Procession
When; Saturday, November 7, 11:00 AM – 1:00 PM.
Where: primarily along E Main St and M St SE in Auburn, WA. Note: There is no parade parking in local business' parking lots. Please be courteous when parking in the areas surrounding the procession route.
For suggested viewing locations, download the Procession Spectator Map (PDF).
2020 Veterans Remembrance Ceremony November 11 in Auburn
The celebration concludes with a Virtual Remembrance Ceremony. Enjoy this pre-recorded ceremony from a previous year to celebrate Veterans Day.
Other Veterans Day activities in Auburn
For more information about the Auburn Veterans Parade and related events, visit the Auburn, WA special events calendar.
Sunday, November 8 at 6:30 PM: Virtual Veterans Tribute Program. This virtual program will include live performances, patriotic music, inspirational stories and a walk down memory lane. The program will be showcased on all of Auburn's social media outlets.
Monday, November 9: Virtual Veterans Museum Showcase. A thoughtfully compiled list of virtual exhibits at the local and national Veterans Museums that you won't want to miss, along with a handful of local artifacts and historical stories curated by Auburn's own White River Valley Museum.
Tuesday, November 10, 9:00 AM – 11:00 AM. A drive-thru event at the Auburn Senior Activity Center, 808 Ninth Street SE. "Sweet Treats for Vets" offers coffee and cinnamon rolls for Veterans and active military. Sponsored in part by the Auburn Noon Lions. RSVP for this free event through November 6 at this link: https://auburn.seamlessdocs.com/f/sweettreats
Be sure to take some time during the week to thank a Veteran for their service and sacrifice to protect our country and our freedom.
Many other cities and organizations host commemorative events for Veterans Day. Find these in the calendar below.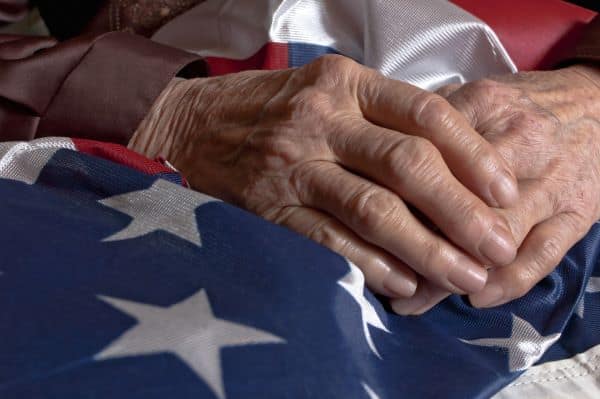 Love our cheap ideas? Get our FREE email newsletters. Choose from daily, weekly, and monthly lists. Click here to subscribe.
Calendar of Veteran's Day Events
If nothing is listed below, there are no upcoming Veteran's Day events in our calendar. We begin updating Veteran's Day event in October.