Most of the Veterans Day deal below are free meals and shopping discounts for veterans and active duty personnel. A few are also available to the general public.
For meaningful events honoring veterans, see our list of Veteran's Day parades and commemorative events.
---
Love our cheap ideas? Get our FREE email newsletters.
Choose from daily, weekly, and monthly lists:
---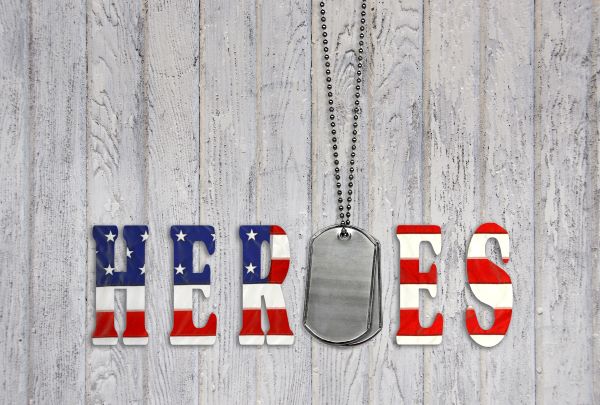 Always keep in mind that prices and participation can vary–the deal may not be available at your nearest location. This is because national chains are often franchises that are locally owned and operated. A franchise can sometimes choose whether to participate in a national promotion.
When a minimum order purchase is specified, it is calculated BEFORE taxes, tips, or other fees.
Join the reward or loyalty program at businesses you frequent. Membership is usually free and you will get exclusive discounts and deals making it easy to save money. We have more tips for choosing a restaurant loyalty program to help maximize your savings.
Free meals for Veterans Day
Applebee's: (multiple Puget Sound locations) offers free meals to Veterans & Active Duty Military on Veterans Day to honor them for their courage and sacrifice. Although some Applebee's restaurants participate, call your local franchise and ask about requirements.
Denny's (multiple Puget Sound locations) Free Build Your Own Grand Slam breakfast for all U.S. Veterans on 11/11/20 from 5 AM – 12 PM. Hours vary by location. Dine-in only. Available for all active, non-active or retired personnel with a valid Military ID or DD 214.
Famous Dave's (Everett, Seattle, Tacoma, Tukwila) wishes to Thank Veterans for their service with a Free Georgia Chopped Pork Sandwich + Side for all Military Personnel all day November 11, 2020. Dine-In or To Go. Use code VETERAN at checkout on famousdaves.com/togo
Golden Corral (Puyallup): For the safety of today's honored guests and communities, the Military Appreciation Event will look a little different this year. Active or former military members who have served in the U.S. Military can pick up a promotional card during the month of November redeemable for a FREE "Thank You" Meal! Promotional Cards redeemable from November 1, 2020 – May 31, 2021 for Dine-in Only, Monday-Thursday. Limit one free meal per person while supplies last.
Pilot Flying J (Arlington, Tacoma) celebrates Veterans Day with a week-long special offer for all U.S. military veterans. From Nov. 9-15, all veterans are invited to enjoy the Veterans Day Breakfast Combo, including a free Pilot Coffee of any size and one free breakfast offering, such as the French toast sausage, egg and cheese sandwich. The offer is available through the Pilot Flying J app and is redeemable at participating U.S. Pilot and Flying J travel centers.
Weinerschnitzel: (Everett, Fife). On November 11, get a FREE chili, small fries, and small Pepsi when you present your military ID or wear your military uniform.
Wendy's (multiple Puget Sound locations) is celebrating and saying "Thank You" to all of those who have served or are currently serving in the U.S. Military by offering a FREE small breakfast combo with valid military ID, in-restaurant or at the drive-thru, on Wednesday, November 11 from 6:30 – 10:30 a.m. at participating locations. No purchase necessary. Breakfast hours may vary by location.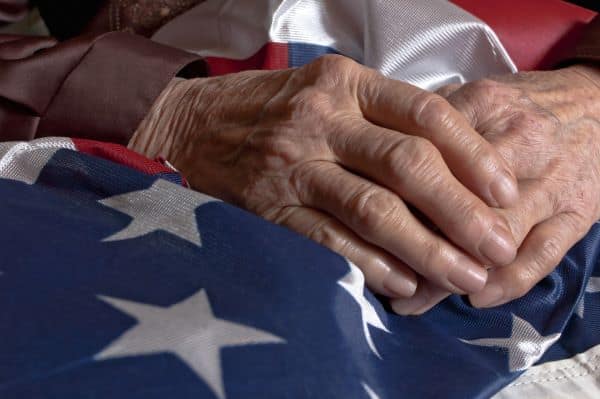 Discounts or freebies on food & beverage for Veterans Day
Bonefish Grill (Bothell, Marysville) with 10% off Heroes Discount is available all day, every day. The discount is open to servicemen and women, police officers, firefighters, Emergency Medical technicians (EMTs), paramedics, Military Personnel and their immediate family members who have VALID ID. See their website for details: https://www.bonefishgrill.com/specials/veterans-military-discount
Menchie's (multiple Puget Sound locations). All veterans who visit stores on Veterans Day, Wednesday, November 11, 2020 will receive their first 6 oz of froyo FREE to say "thank you" for serving!
Outback Steakhouse (multiple Puget Sound locations). All nurses, doctors, medical staff, military veterans, servicemen and women, police, firefighters and first responders receive 10% off* their entire check all day, every day (with valid medical, state or federal service ID). More info: https://www.outback.com/offers/heroes-discount
Red Lobster: (Lynnwood, Silverdale, Federal Way, Tacoma) All active duty military personnel receive a 10% discount on purchases every Monday.
Safeway is offering a 10% military discount on grocery purchases at participating stores through November 26. There is some fine print; see banner below. Be sure to check with your local store on the details and participation BEFORE you shop. Find a Safeway store: https://local.safeway.com/index.html
Starbucks (multiple Puget Sound locations) will offer a free tall (12-oz) hot brewed coffee for veterans, military service members and military spouses at participating U.S. Starbucks stores on Veterans Day, November 11. Starbucks will also donate 25 cents for every cup of hot brewed coffee sold nationwide on November 11 to military nonprofits Team Red, White & Blue and Headstrong to support the mental health and wellbeing of military communities.
Yardhouse (downtown Seattle) celebrates veterans and active duty military who have served our country. They will receive a complimentary appetizer on November 11, 2020. Dine-in only. No purchase necessary.
Veterans & active military: update Red Robin reward status by Nov 5 for free burger
Red Robin is honoring veterans and active military who are members of the Red Robin Royalty loyalty program. Qualifying veterans and active military can redeem their FREE Tavern Double Burger with steak fries any time, from Nov. 12 to 30. The offer will automatically be loaded to the member's account. The offer is available for dine-in and to-go. To get the deal, if you're a veteran or active military, be sure to update your account accordingly by November 5. Check "yes" to the question "Are you associated with the military?" Sign up or update here: https://www.redrobin.com/royalty/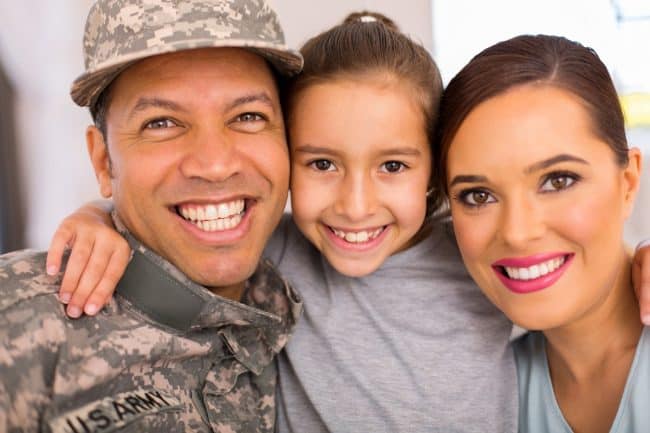 More shopping discounts for Veterans Day
"America the Beautiful_ – National Parks Pass. The Department of Veterans Affairs has announced that U.S. military veterans and gold star families will be granted a lifetime of free access to national parks, wildlife refuges, and other federal lands managed by the Department of the Interior starting on Veterans Day, November 11, 2020 and every day onward. The access pass, called America the Beautiful, currently cost $80 per year and grants entry to more than 2,000 federal recreation sites the country, including Yosemite, Grand Canyon, Arches, and Mount Rushmore. For purposes of this program, a Veteran is identified as an individual who has served in the United States Armed Forces, including the National Guard and Reserves, and is able to present valid identification. More info: https://www.blogs.va.gov/VAntage/80547/veterans-gold-star-families-get-free-entrance-national-parks-refuges-public-lands/
Brown Bear Car Wash (multiple Puget Sound locations), in affiliation with Grace For Vets, as a way of saying "THANK YOU" to our military, Brown Bear Car Wash will offer a FREE Beary Clean car wash to all current or former members of the military on Veterans Day, November 11, from 8 AM to 6 PM at Tunnel Car Washes. The offer operates on an honor system and no verification or documentation is required. Drivers should identify themselves as a current or former member of the military to the wash attendant upon arrival. In addition, Brown Bear Car Wash will also proudly donate $1 for each car washed on Veterans Day to support Puget Sound Honor Flight and its mission of transporting Western Washington war veterans to visit memorials in Washington, D.C. So everyone can get a car wash on Veterans Day and support our military.
Grace for Vets is a non-profit organization that exists to honor those who have served or are currently serving our country. This international program unites the car wash industry each year on November 11 to provide FREE car washes to ALL veterans and service personnel. Participating locations:
ELEPHANT CAR WASH, 616 BATTERY ST SEATTLE WA 98121
ELEPHANT CAR WASH. 2763 4TH AVE S SEATTLE WA 98134
MERCER ISLAND AUTO SPA, 2730 80TH AVE SE MERCER ISLAND WA 98040
AUTO SPA, 2730 80TH AVE SE MERCER ISLAND WASHINGTON
PUGET SOUND CAR WASH ASSOCIATION, 6351 SEAVIEW AVE NW SEATTLE WA 98107
Find a participating car wash near you: http://graceforvets.org/veterans/find-a-wash
Great Clips: (multiple Puget Sound locations) Veterans & Active Military Members can visit a Great Clips salon on November 11 and receive either a free haircut that day or a free haircut gift card to use at a later date. Non-Military Customers who purchase a service at a U.S. Great Clips salon on Veterans Day get a free haircut card to give to a military service member you know. Haircut gift cards are redeemable until Dec. 11 2020.
Red Roof and HomeTowne Studios (locations across WA state and down the I-5 corridor) is an upscale economy hotel chain and offers military personnel, both active and retired, a 10% discount with promo code VP606732 all year round. Veterans can also join Veterans Advantage, which is a free loyalty program and offers members additional exclusive military discounts, including a 20% discount at Red Roof with code VP 544993 year round. Red Roof Inn has hundreds of properties globally and is a pet-friendly hotel chain (pets stay free!).
Sports Clips: (Bellevue, Seattle, Shoreline). From October 12 through December 5, Sport Clips stores around the country will be collecting donations in-store to help fund the "Help A Hero" scholarship program. More than 80% of the funds raised each year come directly from generous Clients, with the balance coming from Sports Clips suppliers and product partners. Further, on Veterans Day, November 11th, participating Sport Clips locations will provide free haircuts to veterans and active duty service members as well as donate $1 for every haircut service provided on that day.
Target stores 2020 military & veterans discount
Target (multiple Puget Sound locations) honors military and veterans on Veterans Day (November 11), by offering all U.S. active-duty military personnel, veterans and their families a 10 percent discount off the guest's full basket, some exclusions apply. To receive the offer, eligible guests must first register at www.target.com/circle/military. After registering, an exclusive, one-time use 10% Target Circle offer will be available for the guest to use in-store or online Nov. 1-11, 2020. More info: https://corporate.target.com/corporate-responsibility/diversity-inclusion/military-and-veteran-support
Love our cheap ideas? Get our FREE email newsletters. Choose from daily, weekly, and monthly lists. Click here to subscribe.
Calendar of Veteran's Day Events
If nothing is listed below, there are no upcoming Veteran's Day events in our calendar. We begin updating Veteran's Day event in October.
Sunday, July 4, 2021
Monday, July 5, 2021