There is an on-going need for blood donation to ensure the blood supply remains available for those who need it in our community as we weather this pandemic together. It takes 800 donors a day to sustain a blood supply for patients in our community.
Donating blood saves lives. All types of blood are needed for cancer treatment, trauma cases, and many other situations. Thousands of units of blood are needed every day.
It is safe to donate blood. There is no known risk to blood donors. Blood centers are regulated by the FDA and must follow specific guidelines to ensure safe blood is always available for patients who need it.
Volunteer blood donors provide 100 percent of our community's blood supply.
Donating blood takes an hour or less, from check-in until the time you leave. Actual donation time is about 10 minutes. The normal donor screening process includes evaluation of your health at the time of donation, your travel history, and your temperature. These criteria help assure blood safety.
Most people in general good health can donate blood. However, some medical conditions or events in your medical history might prevent you from being a donor. Visit the donation centers below and read their FAQ and other information about who can donate blood.
To donate blood, you must make an appointment at a blood center (see below). Blood donation appointments are spaced out to ensure social distancing and a safe, controlled experience for donors and staff. When making an appointment, you may experience long hold times. Please be patient.
Note: Eligible blood donors who are vaccinated with a COVID-19 vaccine must wait two weeks before giving blood.
---
Love our cheap ideas? Get our FREE email newsletters.
Choose from daily, weekly, and monthly lists:
---
Museum of Flight Blood donation Pop-Up!
To follow social distancing recommendations, Bloodworks Northwest has had to cancel their traditional mobile and bus blood drives. These drives accounted for 60% of their collections, which is why The Museum of Flight is partnered with them (again!) for a third pop-up donor center!
And anyone who donates blood will receive 10% off in the Museum Store AND receive a 50% off admission discount code for a future visit to The Museum of Flight!
Schedule your Museum of Flight blood donation appointment to support our community in this challenging time. Available dates:
Wednesday, January 20 | 10 AM to 5 PM
Thursday, January 21 | 9 AM to 5 PM
Friday, January 22 | 9 AM to 5 PM
Saturday, January 23 | 9 AM to 5 PM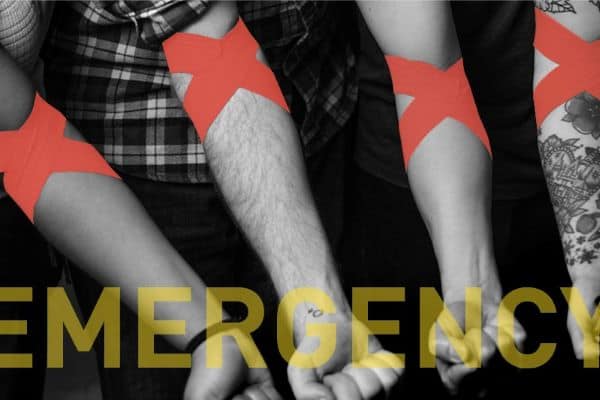 Puget Sound blood donation centers
Donating blood is easy and quick. There are blood center donation locations throughout the Puget Sound region.
Bloodworks Northwest
Bloodworks Northwest is an independent, non-profit organization that works to provide a safe, lifesaving blood supply to more than 90 Northwest hospitals.
Backed by more than 70 years of history (previously known as Puget Sound Blood Center) Bloodworks is a cornerstone of healthcare in the Northwest.
Bloodworks saves lives through medical and laboratory services in partnership with our community. Their research makes scientific breakthroughs to help people live longer and healthier lives – locally, and around the world.
Physicians at Bloodworks Northwest are specialists in transfusion medicine. Their labs offer diverse testing services to support many surgical needs and patient care.
Cascade Regional Blood Services
Cascade Regional Blood Services (CRBS) has supplied blood to MultiCare Health System hospitals and health centers in Pierce and South King Counties since 1946. Along with supplying blood and blood products to the community, they also perform specialty therapeutic procedures.
CRBS is a member of national organizations Blood Centers of America and America's Blood Centers, which provide additional resources and support.
Love our cheap ideas? Get our FREE email newsletters. Choose from daily, weekly, and monthly lists. Click here to subscribe.