Second only to the summertime Washington State Fair in Puyallup, the Daffodil Festival is an annual celebration of the history and traditions in four Pierce County cities: Tacoma, Puyallup, Sumner, and Orting. The Daffodil Festival is made up of many smaller events and parades.
The Daffodil Parade includes floats decorated with thousands of fresh-cut daffodils, just like the daffodil flowers that grew in the Puyallup Valley for over 80 years (read more about the history of daffodils in the valley below). Of course, there are also lots of marching bands, clowns, and many other groups who contribute still more local flair to this community-wide celebration. The parade consists of over 180 entries and travels through the four Daffodil Festival cities: Tacoma, Puyallup, Sumner, and Orting, the Parade (see parade cities map below).
History of the Daffodil Parade and Festival
The Daffodil Festival originated in 1934 as a celebration of the agriculture industry in the Puyallup and Sumner area.
The Daffodil Parade became an annual event where the community gathered and the daffodil was the exalted symbol. The parade gradually grew to make its way through four Pierce County cities in a single day.
Despite the loss of the daffodil farmers throughout the years, Pierce County is still fertile ground, continuing to sprout new ideas and ways of thinking, ingenuity, industry, and innovation.
The parade still hosts the beautiful golden flowers, but the true celebration continues to revolve around the community from which it originates, and the people whose hands have built the festival from the very beginning.
The high school bands, floats, businesses and local organizations, all hold strong ties to the streets they march, walk, and ride over in the parade. It is for this reason that the Daffodil Festival still flourishes.
For more information, visit the Daffodil Festival website.
Daffodil Parade routes
The Daffodil Parade takes place in four Pierce County cities: Tacoma, Puyallup, Sumner, and Orting. The Parade is part of a week-long community celebration that includes many smaller events and parades.
Tacoma – 10:15 AM (Pacific Ave from 12th to 21st Streets)
Puyallup – 12:45 PM (7th Ave SW at 5th SW to S Meridian, W Meeker Ave, 3rd St SW, 4th Ave SW)
Sumner – 2:30 PM (Main ST. at Kincaid Ave to Sunset Stadium)
Orting – 5:00 PM (Washington Ave S from Bridge to Whitsell)
Daffodil Parade dates
2020, April 4th
2021, April 10th
2022, April 9th
2023, April 1st
2024, April 6th
Junior Daffodil Parade
The Junior Daffodil Parade is geared to children, by encouraging the growth of creativity and fun in even the youngest. Costumes, pets, music, and non-motorized floats make this parade a very special event.
The Junior Parade takes place about one week after the Daffodil Parade. It is the largest children's parade in the state at four blocks long.
Here's our Google map of the Daffodil Parade cities throughout the south Sound: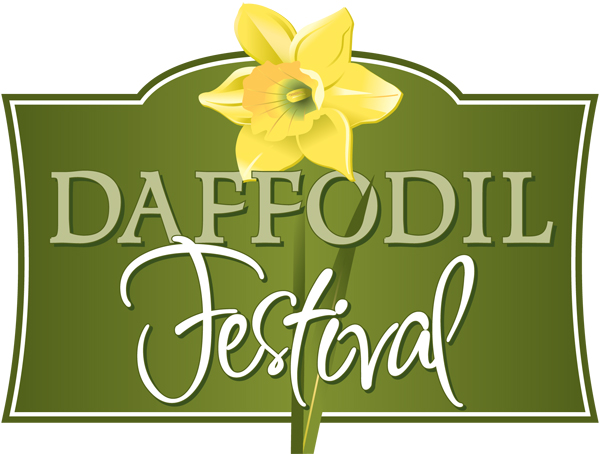 When
April 4, 2020 @ 10:00 am-6:00 pm
What
Daffodil Parade marches to four south Sound cities
When
April 18, 2020 @ 10:00 am
What
Junior Daffodil Parade in Tacoma