These mostly free Easter events include Christian church services, community Easter egg hunts, family photo-ops with the Easter Bunny, and other spring time events happening all over the Puget Sound region leading up to Easter Sunday, April 4, 2021.
About Easter
Christian Easter Traditions
While Christianity has many forms (Eastern Orthodox, Roman Catholic, and Protestant), all Christian faiths have a fundamental belief in Jesus Christ as the son of God. As THE event that defines Christianity, Easter is the most important holiday in the Christian liturgical calendar.
The Christian view is that God sent his only son, Jesus Christ to minister on earth and save humankind from eternal damnation by atoning for our sins through his "passion" – his suffering and death on the cross. His resurrection three days later on Easter Sunday as recorded in the bible proved to his believers that He was the Messiah: the King and Savior of the Jews.
It is interesting to note that many Jews and Muslims also believe in Jesus Christ, though do not believe he was the Messiah.
As a Catholic, I'm not at all offended by the differing beliefs of my Jewish or Muslim friends. What matters most is that we respect and love each other, as God commanded us to "love our neighbor as ourselves" – also known as the the two greatest greatest commandments. He said it often enough: Leviticus 19:18, Matthew 22:39, Mark 12:31, and Luke 10:27. You'd think we'd have figured it out by now.
But I digress. Back to Easter and then on to the whole bunny thing.
In many (but not all) Christian religions, Easter is preceded by Lent, a 40-day period of fasting, repentance, charity, and prayer to prepare for the coming of the Messiah.
Holy Week begins one week before Easter Sunday on Palm Sunday. This is the day Jesus entered Jerusalem triumphantly (only to be tried and sentenced to death five days later).
Lent ends a few days later on Thursday. Also known as Maundy* Thursday, this is the day Jesus shared his Last Supper with his twelve apostles. Christ's Last Supper was used as the basis for the first "Eucharist" or "Holy Communion", which many Christians, and Catholics especially, observe every Sunday of the year to commemorate Christ's sacrifice and his gift of salvation to us.
Then begins the Holy Triduum, the three day period from Friday to Sunday. Jesus is hung to death on a cross on Good Friday (also referred to as Holy Friday) and rises from the dead three days later on Easter Sunday.
Even though Easter is a Christian holy day, it has also become a spring holiday celebrated by non-Christians around the world, punctuated by the Easter bunny, Easter egg hunts, flowers, food, and family gatherings.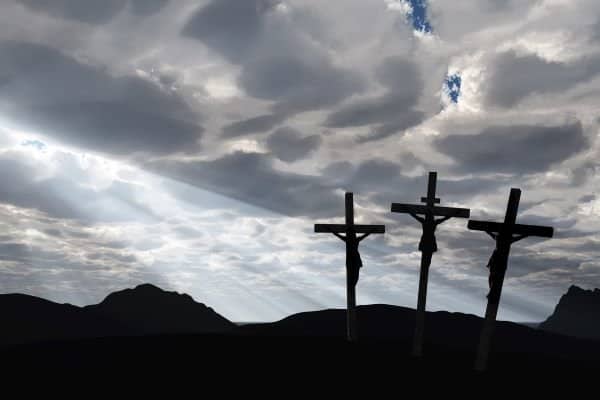 2021 Virtual Easter services
The following churches have indicated they will have online worship services during Holy Week leading up to and/or including Easter Sunday, April 4, 2021. Many also have in-person services (limited capacity, social distancing, face masks, etc.) A few also have drive-in events.
(Listed roughly north to south by their physical location in the Puget Sound region)
Free online Easter crafts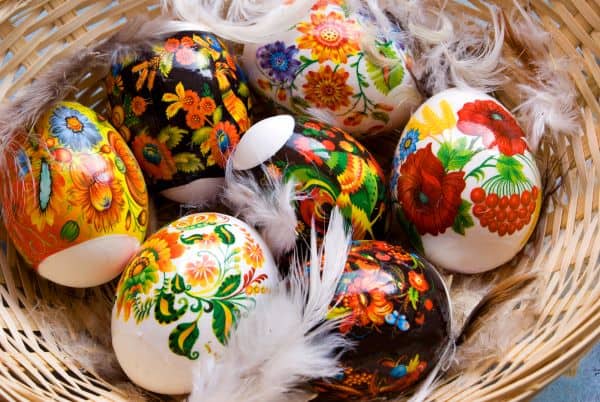 You might also like:
Free printable coloring and activity pages for kids and adults
Flowers for Easter — or anytime!
Find many local fresh flower options on our page of Fresh local flowers pickup and delivery
Options for Easter brunch and dinner
Restaurants have been among the hardest-hit businesses this past year. Many have been forced to close and lay off employees. Some have remained open, offering delivery and take-out. One thing is clear: Restaurants need our continued support. Listed below are several ways you can help.
Buy gift cards at your favorite restaurants or through OpenTable's gift card marketplace, where you can search by location, cuisine, or price point. During this time, OpenTable has waived gift card fees to restaurants.
Buy merchandise if your favorite restaurant offers hats, mugs, or food products. Buy some to use or give as gifts.
Donate outright to your favorite restaurant if they have an online donation portal.
Check our list of Easter Brunch or Dinner to go.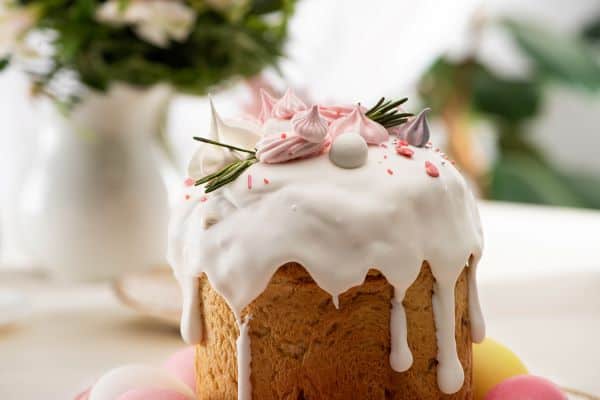 But wait, there's more!
Love our cheap ideas? Get our FREE email newsletters. Choose from daily, weekly, and monthly lists. Click here to subscribe.
Easter events 2021
The following events on our calendar include Easter related events of all kinds, in-person and virtual.