The 5th Avenue theater offers the following Day-of-Show discount tickets to select performances during the season:
$20 Day-of-Show tickets for students and patrons under 25 years old.    You must show a valid ID that verifies your student status or age when you purchase these tickets. 1 ticket per ID.
$20 Day-of-Show tickets for theater arts industry employees.   You must show a current business card, valid TPS membership card or current show contract when you purchase these tickets.
$25 See-It-Again tickets for patrons who have already seen the current production.  To purchase a See-It-Again ticket for a best-available seat, bring your paid ticket stub to the Box Office on the day of the performance you want to see.
All Day-of-Show and See-It-Again tickets are subject to availability, section limitations and ticket limits.
About 5th Avenue Theater 
The 5th Avenue Theatre is one of the nation's premier incubators for new musical theater. The 5th Avenue Theatre is also known for its world class, critically-acclaimed productions of musicals chosen from both the contemporary canon and the Golden Age of Broadway, as well as the latest touring offerings from New York.
The non-profit 5th Avenue Theatre Association exists to develop, produce and present live musical theater and new works, with an emphasis on producing and utilizing Northwest-based artists and overall for the cultural enrichment of the Northwest community.
Since 2001, the celebrated company has produced 15 new musicals. To date, nine (including the acclaimed hit Disney's Aladdin) have moved on to Broadway premieres, earning a combined 14 Tony Awards, including two for Best Musical (Hairspray and Memphis).
In addition, they preserve, maintain, and operate the historic and irreplaceable 5th Avenue Theatre.
5th Avenue Theatre actively pursues the highest standards of artistic excellence and service, and endeavors to make its programming accessible and relevant to all audiences. Each season, they program an appealing mix of productions that reflect the broad scope and cultural significance of the American musical (past, present and future), and attract, delight and retain a large and diverse audience.
2017-2018 5th Avenue Theater show list
Note: Day-of-Show and See-It-Again tickets must be purchased in person at the box office on the day of the show. 5th Avenue Theater box office: The 5th Avenue Theatre, 1308 5th Avenue Seattle, WA 98101.
Tickets are offered on a best seats available basis. Limit one ticket per person with valid ID. Cash purchases only.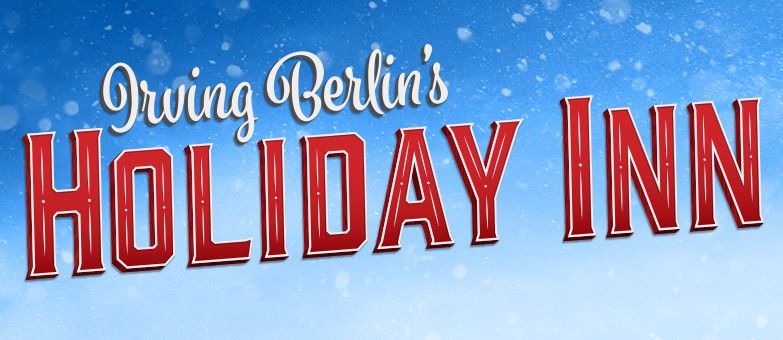 OCTOBER 13 – NOVEMBER 5, 2017: Ragtime. Ragtime is a musical theater masterpiece that will inspire and touch your soul. Three distinct American stories are woven together, united by their desire and belief in a brighter tomorrow, with an intensely compelling story of love at the core.
NOVEMBER 24 – DECEMBER 31, 2017: Irving Berlin's Holiday Inn. The West Coast Premiere of this recent Broadway hit! Holiday Inn is a wonderful new musical inspired by the Oscar-winning film featuring lavish sets and costumes, spectacular choreography and 20 Irving Berlin songs. Jim leaves the bright lights of show business to settle down on a farm in Connecticut—but he finds the simple life is not as simple as he thought. This is a heartwarming treat, sure to put your whole family in the best of holiday spirits.
JANUARY 5 – 7, 2018. Sing-A-Long-A Sound of Music. We're turning The 5th into a movie palace for one weekend only to screen the musical that made Julie Andrews famous! Even better, this version of The Sound of Music comes complete with subtitles so everyone can sing along. We'll have popcorn and goodie bags available and if you come dressed as your favorite character from the film, you can compete for prizes in the costume competition before the show.
FEBRUARY 2 – FEBRUARY 25, 2018: Mamma Mia! The smash hit musical based on the songs of ABBA. A brand new, original 5th Avenue version of the famed piece that has wowed audiences worldwide. On the Greek island of Kalokairi, Sophie is preparing to marry her fiance, Sky. She wants her father to walk her down the aisle but doesn't know who he is. She discovers her mother's old diary and finds entries describing intimate dates with three men. Surely one of these men is her father. On the day before Sophie's wedding, her mother begins receiving guests at her taverna, and so the story begins.
MARCH 10 – MAY 20, 2018: Ride the Cyclone. At 8:17 PM, the Saint Cassian High School Chamber Choir will board the Cyclone roller coaster. At 8:19, the front axle will break, sending them to their tragic demise. Trapped in fantastical carnival-like purgatory, the recently deceased teens tell their stories of life. This wonderfully weird story is at every turn satirical, macabre, creepy, campy and hilarious.
APRIL 6 – 29, 2018: Kiss Me, Kate. A play-within-a-play inspired by William Shakespeare's The Taming of the Shrew, Kiss Me, Kate is a true battle of the sexes. A leading man and his diva ex-wife are starring in a production of the Bard's play where combat and romance abound, both on stage and off. Kiss Me, Kate is a multi-Tony Award-winning Cole Porter masterpiece, celebrating its 70th anniversary.
JUNE 1 – 24, 2018: The Hunchback of Notre Dame. A glorious retelling of Victor Hugo's epic masterpiece, this powerful tale of love, faith and prejudice will leave you utterly spellbound. The Hunchback of Notre Dame features songs from the Disney animated feature, with new music from legendary composers Alan Menken (The Little Mermaid, Aladdin and Newsies) and Stephen Schwartz (Wicked, Godspell and Pippin).