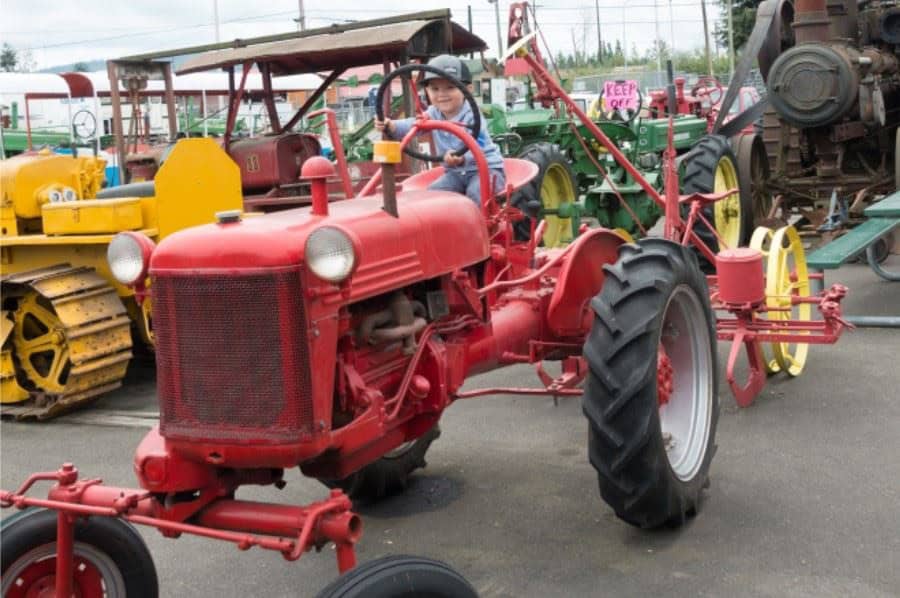 The Evergreen State Fair is Snohomish County's largest family-friendly event. The Evergreen State Fair is a family-friendly celebration of all things Washington, showcasing the state's rich livestock and agriculture heritage.
Activities for visitors include free entertainment on the Courtyard stage as well as roving entertainers, daily Aztec Indian Dancers and Lumberjack shows, petting zoo, Grange and agricultural displays; and fun contests like pie eating, balloon tossing, and belching (we're not kidding). There is also plenty of fair food choices, carnival rides, headliner concerts, and speedway events.
Each day has special events, contests, and ceremonies. Look over the daily schedules before you go to make the most of your day: https://www.evergreenfair.org/162/Daily-Schedules.
Grange Displays are a "must-see" highlight for many fair visitors each year in the Display Hall. Originally an organization of farming families, the Grange now embraces both rural and urban members and still retains a strong rural and agriculture interest.
Washington State has the largest number of Grange members in the nation. Snohomish County hosts 15 active Granges. Read more about national Grange history below.
How Granges* got started
*The term "grange" comes from the Latin word for "grain" and was used in England to describe a farm and its buildings.
In 1867, Oliver Hudson Kelley (1826-1913), a Minnesota farmer, who was also a Mason and occasional journalist, founded the National Grange along with six associates. The organization established the importance of a viable agriculture and strong family units as the cornerstones of the organization.
The first local Grange was started in Washington, D.C., in 1868, and the organization spread rapidly from there. Within five years there were approximately 9,000 local chapters across the country and almost 700,000 Grangers, as members came to be called.
From the beginning, women had equal representation which has proven to be of great benefit to the Grange's success. It was the first organization to give women an equal vote with men in 1867, as well as full and equal recognition.
About Evergreen State Fair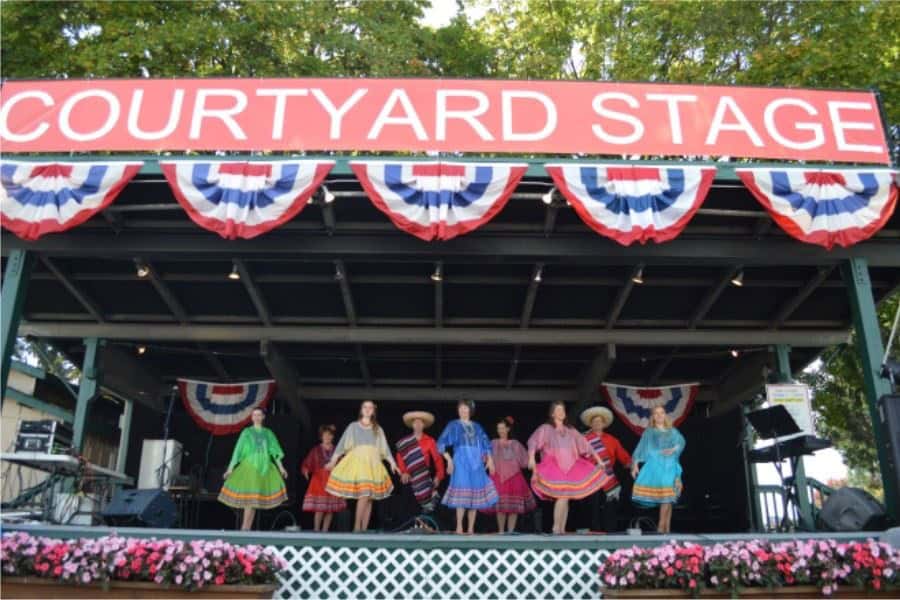 In 1874, Monroe pioneer Salem Woods, then vice-president of the Snohomish Agricultural Society, held the first agriculture display in Snohomish County, which makes the Fair one of the oldest in the State.
Over the next 75 years, the Snohomish County Fair was held alternately in Monroe and Granite Falls. Activities included exhibitions of livestock, farm and dairy produce, ladies' "useful and fancy work", arts, and sciences. There was also horse racing, baseball, and a Grand Ball with a queen and her six maids of honor presiding.
In September 1949, the Snohomish County Fair became the Evergreen State Fair. During its run that year, US highway route 2 opened to link Monroe and Snohomish.
The Evergreen State Fair now runs for twelve days ending on Labor Day and attracts over hundreds of thousands of visitors from all over Washington State and the Pacific Northwest.
In 2008, The Evergreen Fair Foundation was established to sustain the Fairgrounds a valuable community asset. The Fairgrounds are active year-round with events such as horse shows, motorcycle races, quilt shows, and more.
2017 Evergreen State Fair
When: August 24 – September 4 from 10:00 a.m. to 10:00 p.m. every day (closes at 9 p.m. on September 4).
Where: Evergreen State Fairgrounds, 14405 179th AVE SE Monroe, WA 98272 (About 30 miles northeast of Seattle)
Regular gate admission: Adults $12, Seniors (62+) $8, Kids (6-15) $8, Active Military with ID $8. Children Under 5 and Seniors 90+are always FREE.
Parking: $10 cash only, paid upon entering parking lot.
Carnival ride: $3-$5 each.  Be sure to read the important ride information, including ride restrictions, rules, and carnival hours.
Rodeo: $5 per person (for everyone ages 2 and older).
Speedway: ticket prices vary by event and date; adults $16-$29 with reduced prices for seniors 62+ and children.
Food: To keep you going, there are plenty of fair food choices at a range of prices.
How to get Evergreen State Fair discount tickets
Discount tickets: Save $1-$3 when you buy your admission ticket online before August 24: Adults $9, Seniors $7, Youth $7. Another strategy is to attend on a special admission day, or buy a concert ticket.
Discount parking: $8 (save $2). All Advanced parking passes must be purchased prior to August 24 at the Pass Booth. Cash, VISA, Mastercard & debit cards are accepted in the Pass Booth for payment. Parking passes are non-transferable and cannot be used for re-entry to the Fairgrounds Parking Lot.
Concerts: concert tickets include fair admission. So, if there is an entertainer you want to see (August 28 – September 1), get concert tickets and you can enjoy the entire fair before the performance for one whole day of fun, fun, fun. The 2017 Concert Performers: KING & COUNTRY, Josh Turner, Joan Jett and the Blackhearts, Kenny Loggins, and Trace Adkins. More info and concert tickets here: https://www.evergreenfair.org/164/Concerts.
Carnival rides: Save on rides by purchasing sheets of tickets (25 tickets/$23 or 80 tickets/$70). Or, buy an unlimited wristband online for $35 available by August 23
Speedway: First and last day Speedway event is FREE with Fair admission.
Evergreen State Fair discount admission days
Thursday, August 24, Opening Day Food Drive. Free admission until 3 p.m. with three non-perishable food items per person.
Friday, August 25, Blue Friday. $2 off adult admission before 2 p.m. when wearing Seahawks Gear.
Monday, August 28, Senior Citizen's Day Ages 62+ receive free admission all day.
Tuesday, August 29, 2-for-1 Tuesday. Purchase one full price admission get an equal value admission for free until 2 p.m.
Wednesday, August 30, Family Day. $5 admission per person before 5 p.m.
Thursday, August 31, Kids Day. Ages 15 and under receive free admission all day!
Friday, September 1, Armed Forces Day. Free admission for military and first responders with valid I.D.
Labor Day, Monday September 4. $2 off admission for everyone. Fair closes at 9 p.m. on Labor Day.
Evergreen State Fairgrounds, 14405 179th Ave SE, Monroe, WA 98272