Hibulb Cultural Center & Natural History Preserve is a museum on 50 acres of forest and wetlands on the Tulalip Reservation. Located in Western Washington, north of Everett and the Snohomish River, and west of Marysville.
The Tulalip are successors in interest to the Snohomish, Snoqualmie, Skykomish, and other allied bands signatory to the 1855 Treaty of Point Elliott. At Hibulb, you can experience the natural beauty of the Pacific Northwest and learn about the history and culture of the indigenous Coast Salish Tribes.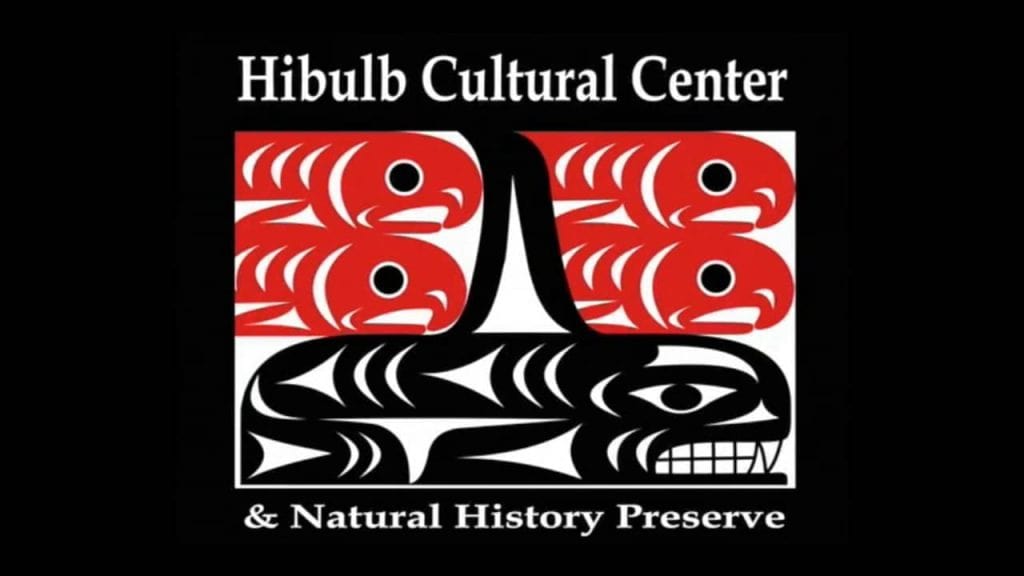 History of The Hibulb Cultural Center (HCC)
The Hibulb Cultural Center & Natural History Preserve opened in 2011, realizing a dream of the Tulalip (pronounced Tuh'-lay-lup) people to preserve and share their rich history and cultural heritage.
The design of the building is inspired by the Tulalip people. It was the first Tribal facility certified by the state of Washington. The center includes an archaeological repository. The collections include historic canoes and archaeology from various sites throughout Snohomish County.
A goal of the museum is to unite the local tribal members through common cultural heritage. A wall features the names of all of the registered tribal members, past and present. Cultural and educational classes, as well as a variety of events, are offered exclusively to tribal members as a way to foster connection.
The museum also facilitates lessons in Lushootseed (txʷəlšucid, dxʷləšucid), one of about 20 of the surviving Salish languages. The Lushootseed-speaking region extends along the shores of Puget Sound from modern-day Olympia to the Skagit watershed and from Hood Canal to the Cascades.
Since opening, thousands of visitors have come to Hibulb to learn about these Pacific Northwest Indigenous peoples.
Visiting Hibulb Cultural Center
The cultural center is over 20,000 square feet, sitting on 50-acres of natural beauty. Permanent features include a replica longhouse, historic maps, on-site library, hands-on activities, to fully explore many aspects of the history, culture, and lifestyle of Coast Salish tribes. Temporary exhibits also rotate throughout the year and have included weaving crafts, Native American art, Coast Salish history, and more.
Location: Hibulb Cultural Center & Natural History Preserve, 6410 23rd Avenue NE, Tulalip, WA 98271
Parking: free on-site.
Hours: Tuesday – Friday 10:00 AM – 5:00 PM. Saturday – Sunday: 12:00 PM – 5:00 PM. Closed Mondays.
Regular admission: Adult $10. Children 5 and under free.
Free and discount admission to HCC
FREE admission 1st Thursday. Open until 8pm.
FREE admission for HCC and Tulalip Tribal Members, plus other benefits. Pays for itself in five museum visits.
DISCOUNT admission for Military.
Website: The Tulalip Tribes Hibulb Cultural Center is More Than a Museum
Regular events at HCC
FREE every First Thursday. Open until 8:00 PM the first Thursday of each month with free admission.
Weekly community gatherings. Open forums for those interested in bringing projects to work on, share, and build skills. Check their calendar for days and times.
Calendar of museums and other attractions
The following calendar list includes events at museums and other attractions around the Puget Sound region.
Monday, October 2, 2023
Tuesday, October 3, 2023
Wednesday, October 4, 2023
Thursday, October 5, 2023
Friday, October 6, 2023
Saturday, October 7, 2023
Sunday, October 8, 2023
Monday, October 9, 2023
Tuesday, October 10, 2023
Wednesday, October 11, 2023
Thursday, October 12, 2023
Friday, October 13, 2023
Saturday, October 14, 2023
Sunday, October 15, 2023
Monday, October 16, 2023
Tuesday, October 17, 2023
Wednesday, October 18, 2023
Thursday, October 19, 2023
Friday, October 20, 2023
Saturday, October 21, 2023
Sunday, October 22, 2023
Monday, October 23, 2023
Tuesday, October 24, 2023
Wednesday, October 25, 2023
Thursday, October 26, 2023
Friday, October 27, 2023
Saturday, October 28, 2023
Sunday, October 29, 2023
Monday, October 30, 2023
Tuesday, October 31, 2023
Wednesday, November 1, 2023
Thursday, November 2, 2023
Friday, November 3, 2023
Saturday, November 4, 2023
Sunday, November 5, 2023
Monday, November 6, 2023
Tuesday, November 7, 2023
Wednesday, November 8, 2023
Thursday, November 9, 2023
Friday, November 10, 2023
Saturday, November 11, 2023
Sunday, November 12, 2023
Monday, November 13, 2023
Tuesday, November 14, 2023
Wednesday, November 15, 2023
Thursday, November 16, 2023
Friday, November 17, 2023
Saturday, November 18, 2023
Sunday, November 19, 2023
Monday, November 20, 2023
Tuesday, November 21, 2023
Wednesday, November 22, 2023
Thursday, November 23, 2023
Friday, November 24, 2023
Saturday, November 25, 2023
Sunday, November 26, 2023
Monday, November 27, 2023
Tuesday, November 28, 2023
Wednesday, November 29, 2023
Thursday, November 30, 2023
Friday, December 1, 2023
Saturday, December 2, 2023
Sunday, December 3, 2023
Monday, December 4, 2023
Tuesday, December 5, 2023
Wednesday, December 6, 2023
Thursday, December 7, 2023
Friday, December 8, 2023
Saturday, December 9, 2023
Sunday, December 10, 2023
Monday, December 11, 2023
Tuesday, December 12, 2023
Wednesday, December 13, 2023
Thursday, December 14, 2023
Friday, December 15, 2023
Saturday, December 16, 2023
Sunday, December 17, 2023
Thursday, December 21, 2023
Saturday, December 23, 2023
Friday, December 29, 2023
Saturday, December 30, 2023