5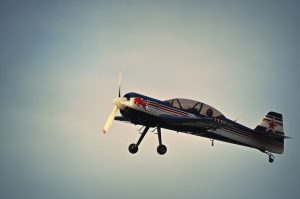 Young Eagles gives Seattle kids ages 8 through 17 (as well as adults!) a chance to experience the excitement of free small airplane rides through EAA's Eagle Flights, an introductory flight experience and informal mentoring program.
Young Eagles is a project of the Experimental Aircraft Association (EAA). "Experimental" is what the Federal Aviation Administration calls planes built by individuals rather than in factories. The Young Eagles website notes that these planes have been "inspected and certified airworthy by the FAA." (Whew, that's a relief….) For more information about the Young Eagles program, visit our national website, Living on the Cheap and read Young Eagles flights let kids fly free.
At last check, there were over 20 opportunities in Washington State to get a free plane ride, including Bremerton, Seattle, Kent, Puyallup, Snohomish, and many other locations around Puget Sound and beyond. Eagle Flights are offered free of charge and are made possible through the generosity of local EAA members who are volunteering their time, aircraft, and fuel.
But wait, there's more! There are free introductory flights for big kids, too. Check your local EAA chapter website for details on the EAA Eagle Flights free flight program for adults.
During the free introductory flight experience, you'll fly with a licensed EAA member pilot from take-off to landing. The session includes visually inspecting the airplane and navigating the sky. During your flight, you'll have the opportunity to follow along at the controls as your pilot shows you how to make gentle climbs, turns, and descents. After your flight, he or she can answer any questions you may have about flying or the next steps you can take on your journey to becoming a pilot.
About EAA
Experimental Aircraft Association (EAA) was founded in 1953 by a group of individuals in Milwaukee, Wisconsin, who were interested in building their own airplanes. As the organization grew, it attracted new members have a wide range of aviation interests, including antiques, classics, warbirds, aerobatic aircraft, ultralights, helicopters, and contemporary manufactured aircraft.
Membership in EAA enables participants to share the spirit of aviation. It is the only association that offers the fun and camaraderie of participating in the flying, building, and restoring recreational aircraft.
EAA has grown into an international organization representing the entire spectrum of recreational aviation.