Got broken stuff? Are you favorite jeans torn? At "repair cafes", you can bring broken household items or torn clothing for repair, such as small furniture, small appliances, and electronics.
During the event, an experienced all-purpose fixer or sewer will work on your item, or help you learn to repair your broken and ripped stuff yourself. Either way, you must usually be present while your item is being fixed so you can learn, too. These are DIY-events, not drop-off and return events.
The overall success rate at these repair events has been 70 percent or higher. Sometimes, they are able to only diagnose the problem, perhaps to identify the part you need to buy before the repair can be completed. Some electronics may be difficult to fix. And some items are simply beyond repair.
Below we list upcoming repair group around the Puget Sound region. Each repair event or group operates a little differently, based on the needs of the local community. The types of items that can be repaired vary from group to group. As a general rule, bring items small enough to be easily carried in by one person. Do not bring any items that are leaking, dangerous, contain gasoline, or have a strong odor.
Some repair goups meet only once or twice a year, while others meet more often. Find a list of upcoming events on our calendar below.
Note that for most events, you must register in advance. So be sure to visit the websites below to register and confirm whether your item is a likely candidate for the repair group.
---
Love our cheap ideas? Get our FREE email newsletters.
Choose from daily, weekly, and monthly lists:
---
Free repair cafes and fixit events
Snohomish County repair events
Washington State University Snohomish County Extension programs connect the people and communities of Snohomish County with the knowledge base of Washington State University to promote quality of life and advance economic well-being through fostering inquiry, learning, and the application of research.
Snohomish County is hosting "Item Drop-Off" repair events. There are limited appointments. Items will be repaired off-site during a 2-week period. More info or sign-up: https://extension.wsu.edu/snohomish/naturalresources/sustainable-community-stewards/repair-cafe/
For information about WSU Snohomish County repair cafes, visit: https://extension.wsu.edu/snohomish/naturalresources/sustainable-community-stewards/repair-cafe/
King County repair events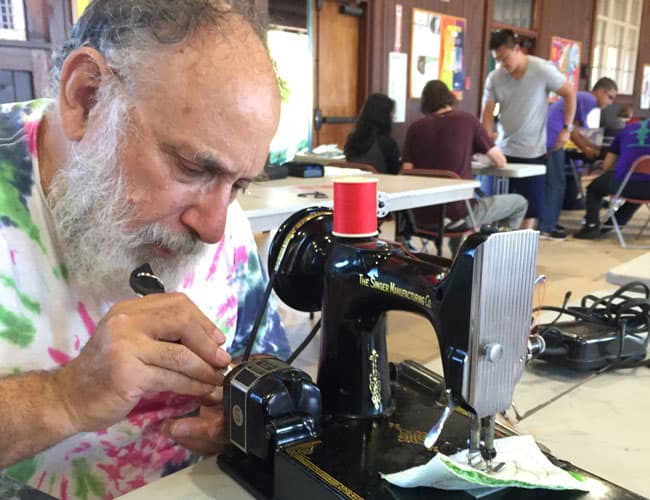 On the King County EcoConsumer website, you can find information about recycling clothing and shoes; ways to reduce junk mail, how to celebrate holidays in an eco-friendly fashion, and much more. If you want to save money by practicing a "green" lifestyle, the website offers ideas on waste prevention, natural gardening, toxics reduction, electronics recycling, and greening your home.
All 12 King County-sponsored repair events that were scheduled for 2020 have been postponed indefinitely, due to the Covid-19 health crisis. Some may be rescheduled, most likely next year or later, and probably in a different format.
For information about King County repair events, visit: https://www.kingcounty.gov/depts/dnrp/solid-waste/programs/ecoconsumer/repair-events.aspx.
South King County repair events
South King Tool Library (SKTL) is a member organization that allows homeowners, small business owners, and service organizations to check out tools and equipment. They have tools for you to care for your home or business, yard, garden, and more.
SKTL is offering some online and drive-thru repair events. Check the South King County Facebook page for upcoming events.
SKTL also hosts repair cafés throughout the year. For information, visit: https://www.southkingtools.org/calendar.
Vashon Island repair events
Members of the Vashon community who love to tinker and have a fervent desire to keep as many useable items out of the waste stream as possible host repair cafés in collaboration with the Vashon Tool Library and Zero Waste Vashon.
Fix-it cafes have been canceled until further notice. Check the Vashon Fix-It resource page for DIY fixes.
For information about Vashon repair cafés, visit: http://vashonfixit.com/
Tacoma repair events
Tacoma Tool Library (TTL) provides low cost access to shared tools and encourages re-use, repair, and reduced consumption by providing a safe community space for learning how to use household tools and hosting fix-t fairs throughout the year.
TTL is hosting virtual open house for members on their Facebook page: https://www.facebook.com/tacomatoollibrary
For information, visit: https://tacomatoollibrary.org/workshops/fix-it-fairs
Upcoming repair events
If nothing is listed below, there are no repair events currently on our calendar. We update them throughout the year on a rolling basis.
Saturday, November 21, 2020
But wait, there's more!
Love our cheap ideas? Get our FREE email newsletters. Choose from daily, weekly, and monthly lists. Click here to subscribe.
Drop-off by appt only: Free repair cafe in Everett
When
Monthly on the 3rd Saturday @ 10:00 am-2:00 pm (September 19, 2020 - November 21, 2020)
What
Drop-off by appt only: Free repair cafe in Everett
Where
HopeWorks Station North, 3315 Broadway, Everett
HopeWorks Station North, 3315 Broadway, Everett