Located in the heart of the Eastside city, the Kirkland Performance Center (350 Kirkland Ave, Kirkland, WA 98033) hosts world-class and local artists for a variety of music and theatrical productions, including music, dance, theater, film, and lectures. People of all ages, incomes, and backgrounds can be uplifted, inspired, and connected to one another through creative experiences in the performing arts.
The campaign to build Kirkland Performance Center was the work of hundreds of volunteers and visionary leaders who raised millions of dollars by tapping government agencies, corporations, foundations, and individuals to bring the highest quality, professional performances to the Eastside. Opening celebrations christened the new theater in June 1998.
---
Love our cheap ideas? Get our FREE email newsletters.
Choose from daily, weekly, and monthly lists:
---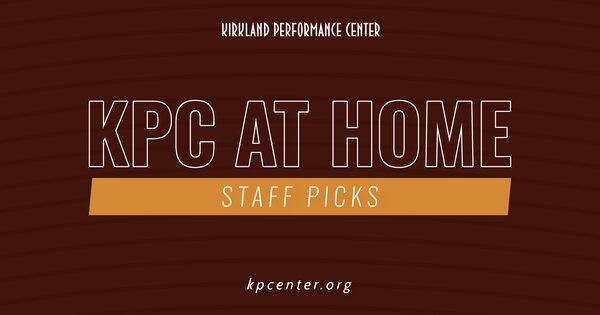 KPC at Home Livestream

During 2020, KPC is bringing you talented musicians to enjoy from the comfort of your own home.

These live, virtual performances are streamed across KPC's Facebook, YouTube, and Twitch. If you miss a performance, KPC at Home shows are archived for your enjoyment.

More info: KPC at Home Livestream

Free live stream rock concert with Heart by Heart (yes, that Heart)

Tune in on Thursday, October 15 at 8pm PT when rock band Heart by Heart joins Kirkland Performance Center KPC for a live stream concert. ***A huge thank you to Diana Lynn – Small Business Accounting for sponsoring this event.*** Catch it live on KPC Facebook Live or KPC YouTube channel. More info:https://www.facebook.com/events/836957087045376

About Heart by Heart

Steve Fossen and Michael Derosier, bassist and drummer for the band Heart during the 1970s and early 1980s, are now touring as Heart By Heart with a mission to perform classic Heart music.

First formed by Steve Fossen in 1969, Heart went on to release six top-10 albums and landed 20 hit singles on the Billboard top 40 chart. In recognition of their contributions to these iconic recordings, and to Heart's first seven years of national and international touring, Fossen and Derosier were inducted into The Rock & Roll Hall of Fame with the rest of the original Heart lineup in 2013.

Heart by Heart features vocalist Somar Macek, guitarist/keyboardist/vocalist Lizzy Daymont, and guitarist Chad Quist. Heart By Heart presents a powerful, dynamic show that includes all the favorite Heart hits as well as deep album cuts that fans will love. Fossen and Derosier are the powerful driving engine behind Heart's classic hits like "Barracuda", "Straight On", "Crazy On You", "Magic Man", "Even It Up", "Dog & Butterfly", "Heartless", "Kick It Out", and more. More info: https://www.heartbyheart.com
Discounts on Kirkland Performance Center tickets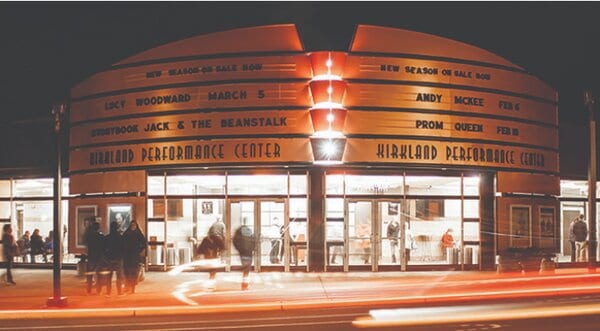 Each season, KPC presents a season of concerts, musicals, comedy shows, films, and other productions featuring local and touring acts. Ticket prices vary, but many shows are modestly priced.
KPC charges a per ticket service fee whether tickets are purchased online, over the phone, or in person. Flexible ticket packages help you save on ticket fees.
With a ticket package, you get to choose the shows you want to see, while saving money on ticket fees, plus enjoy other perks such as free ticket exchanges, free ticket delivery, and more.
More info: KPC Ticket packages
---
Love our cheap ideas? Get our FREE email newsletters.
Choose from daily, weekly, and monthly lists:
---
About Kirkland Performance Center
The 394 seat theatre is designed to work equally well for both music and the spoken word. The farthest seat is 13 rows – just 40 feet – from the stage. The steep rake of the house provides excellent sightlines and acoustics from every seat in the house.
Premium bar and concessions: KPC offers a diverse selection of drinks and snacks. Come early before a performance to grab refreshments before the show and enjoy them at your seat during the show and intermission. (Yes, you can bring drinks and snacks into the theater!)
ADA compliant: fully wheelchair accessible, FM assisted listening devices and "Quiet Room" with adjustable volume controls are available for hearing-impaired patrons. Listening devices are available night-of-show at concessions.
Family-friendly: KPC features a variety of performances that cater to youth of all ages. Reduced ticket prices are available to TeenTix members. The KPC "Quiet Room" is a great option if a child becomes restless during a performance.
Free parking at the Kirkland Public Library, just 1-block from the theater.
The theater is within easy walking distance of Kirkland's restaurants, shops, art galleries, and parks.
More info: Kirkland Performance Center.
But wait, there's more!
Love our cheap ideas? Get our FREE email newsletters. Choose from daily, weekly, and monthly lists. Click here to subscribe.
Calendar of live music events
The following calendar list includes upcoming live and live stream music events in all genres. We update music events on a rolling basis all year long. We also try to have several free and low cost live music events on the calendar every weekend.