Seward Park in south Seattle features an old-growth forest with beautiful, natural views of Lake Washington and Mount Rainier (on days the "mountain is out").
The Park is home to an environmental center, a partnership between National Audubon Society and Seattle Parks & Recreation. Check their calendar for events; something fun and interesting is always happening, such as guided nature walks, science workshops, and arts & crafts for the whole family.
In addition, every month under the light of the full moon (or the darkness of the new) you can participate in the "owl prowl" and search for resident barred and barn owls.
About Seward Park Environmental & Audubon Center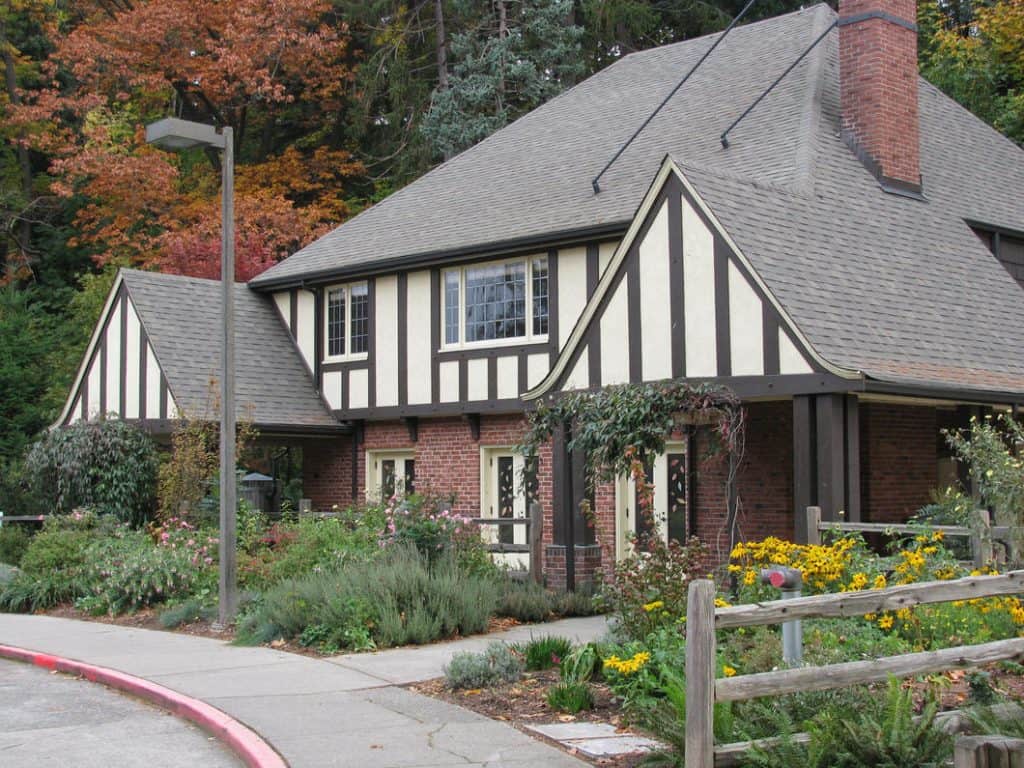 Audubon Washington seeks to conserve natural ecosystems and build healthy communities for people, birds, and wildlife. Audubon Washington is a state field office of the National Audubon Society.
National Audubon Society was founded in 1905. Local chapters began in Washington in 1916, and the state office, Audubon Washington, was created in 1981 at the request of the chapters.
Today, Audubon Washington informs National Audubon Society's policy and science staff, and develops and manages conservation priorities in Washington state. Together with a network of 25 local Audubon chapters, the organization conserves and restores natural ecosystems for the benefit of humanity and the earth's biological diversity.
Seward Park Environmental & Audubon Center contributes to the Washington Audubon mission by helping a diverse mix of youth and adults cultivate wonder and develop an insatiable curiosity in the natural world through environmental science, outdoor exploration, and play. The Center's programs focus on connecting families to wild spaces in their backyards and providing them with the skills to lead a lifetime of active, outdoor explorations.
About the Seward Park Owl Prowl
Your prowl begins with a lesson where you will learn about these amazing nocturnal predators, their habitats, behaviors and language including a dissection of owl pellets to find the bones and skulls from their past victims. You will continue with a night hike deep into the old growth forest where you will learn to speak owl and call out to your new feathery friends. Owls start hooting in January and continue well into the fall. This is a great opportunity to have a safe and exciting night hike.
Owl Prowls occur monthly (see Seward Park calendar for dates).
Registration is required.
Cost: $10 per person. Scholarships are available.
Owl Prowl lasts 2.5 hours beginning at dusk; start time varies depending on when dusk arrives.
For ages 10 and up (must have ability to stand still and be super quiet!) and anyone able to stay awake until 9 PM and hike 2 miles. No pets.
Owl Prowls sell out well in advance, so reserve your spot in the next available owl prowl.
Find out more information about Bird Watching in the Puget Sound region on the Greater Seattle on the Cheap website.
More birdwatching events
(If nothing is listed below, there are no birdwatching events in our calendar. Theoretically, this shouldn't happen. We always try to have some birding events on the calendar. Most bird-related activities occur in spring and fall.)
Thursday, April 13, 2023
Friday, April 14, 2023
Saturday, April 15, 2023
Sunday, April 16, 2023
Sunday, April 23, 2023
Friday, May 5, 2023
Saturday, May 6, 2023
Sunday, May 7, 2023
Saturday, May 13, 2023
Thursday, May 18, 2023
Friday, May 19, 2023
Saturday, May 20, 2023
Sunday, May 21, 2023
Sunday, May 28, 2023
Sunday, June 25, 2023