Libraries are a great resource for anyone looking for fun, free things to do, as well as someone who wants to learn a new skill or needs help with technology, learning, languages, and more.
There is more to do at the library than you might ever imagine. Besides checking out books, you can take advantage of the following activities – all for free at your library:
borrow movies (DVDs) and music (CDs)

read magazines and newspapers

take a class

make crafts

see a free movie

enjoy live music events

reserve a library computer

use WiFi from your personal computer

get help with business and finance

make digital copies of paper documents
While most library programs, services, and events are free, a few are offered for a nominal charge (for example, to print documents). Libraries also regularly host book sales that help fund resources not covered by taxes or other sources. Finally Library Foundation groups (aka "Friends") also solicit funds and volunteer help to make libraries a valuable community resource.
2021 Banned Book Week: Sept 26 – Oct 2

Banned Books Week (BBW) is an annual event held during the last full week of September. The event highlights the benefits of free and open access to information. By drawing attention to the harms of censorship, and spotlighting actual or attempted banning of books across the United States, BBW stresses the importance of ensuring the availability of unorthodox or unpopular viewpoints for all who wish to read and access them. Scroll down for more information, including a list of titles cited on some banned book lists. Some of these titles are classics or children's books that you may have already read.
About Puget Sound Libraries
If you recently moved to the Puget Sound region from near or far, libraries offer many helpful resources. As soon as you have a local address, get a free library card.
With a library card, you get full access to everything libraries offer, including checkout of books, movies, and music, plus digital downloads and streaming services, use of computers and access to meeting rooms.
Newcomers and old-times alike can also get help finding jobs and other lifestyle needs such as legal help, tax help, help starting a business, and help for immigrants learning English as a second language or applying for American citizenship.
Mobile services bring the library to cardholders in remote locations. Bookmobiles might visit a nearby park, school, or YMCA. A few Puget Sound library branches offer delivery for those who are homebound or disabled.
And of course, many library services are available online from the comfort of your home. Using your library card number, you can download e-books, stream movies or music, and read magazines and newspapers online.
Visitors to the Seattle-Tacoma region can also find many activities for free. While many library services require a library card, others are available to anyone while visiting the library, such as classes, movie screenings, story times, live music concerts, reading magazines and newspapers, and art & craft activities.
Beyond library book checkout
Books, movies, and music are only the start of what's available for checkout at local libraries. Just look at the list below. Did you know that some libraries may have these items for checkout?
Books in a variety of media, including large format, e-books (checkout and read online, on your computer or an e-reader), and audio books (checkout and listen on CD). An e-book is a digital version of a printed book that can be read on a computer or e-reader (a device designed specifically for this purpose, such as a Kindle). An audiobook is a spoken version of the book to be listened to on an audio device such as your computer or smartphone.
Other digital media, including magazines, music, movies, games.
Workout videos for all types of exercise and activities (dancing,

calisthenics,

weightlifting, yoga, Tai Chi, stretching, etc.)
Materials from other library systems across the U.S. and internationally through interlibrary loan
Foreign language learning software and online programs (such as Pimsleur , Rosetta Stone,

Mango) in as many as 70 world languages

FREE museum admission. Several library systems in the Puget Sound region partner with area museums to offer free admission passes or coupons. Requirements vary for different libraries and museums. Check with your local library to find out what's available. Available is often limited, requiring you to plan ahead.
Accessibility toolkits and assistive devices, such as those for impaired vision, learning disabilities, limited mobility, or hearing loss.
STEAM and nature backpacks and activity kits. Many libraries regularly host science, "maker space", and art & craft events at the library. A few also offer take-home kits or lists on a variety of topics, usually for use under supervision of a parent, caregiver, home-schooler, or educator.
Meeting rooms, study rooms, and event space, including video conference rooms. Reservations are usually required and there may be restrictions on the types of events that may use the rooms (usually free admission and open to the public).
Technology Hardware. While the trend is definitely towards digital media, a few libraries may have some hardware for loan, such as tablets for school children, l

aptops (usually a Chromebook), e

-readers (usually Kindle paperwhite), and d

igital cameras or video cameras (usually a GoPro).
To check availability of any of these services contact your local library by searching their website, asking at the library information desk, sending email, or phoning the library during regular business hours.
FREE Things to do at the Library for Kids & Families
Families and kids could easily spend every day at the local library and never get bored. Just be aware that some activities require advance registration and all are limited by the event space–so when you see something interesting to do, sign up as soon as possible to reserve your space, and then show up on time.
To find free events and activities at your local library, visit the event calendar on their website. Here's a sampling of what you might find:
Storytime for kids and adults. On weekdays you'll find storytime for toddlers and preschool, as well as lunchtimes for working adults. Evenings, weekends, and during school breaks you'll find storytimes for school-age children and families.
Tween and teen programs. Educational events, social activities, service projects, movie nights, and occasionally overnights will keep your tween/teen busy, safe, and happy.
Snacks and meals. Some storytime and tween/teen activities may come with a snack A few local libraries have resources for free and reduced meals for families in need. Cooking demos often include a sample.
Craft classes. As with story time, you'll find craft classes for many interests and kids of all ages. Some libraries also feature a "maker space" with tools and supplies for a variety of fun and active projects.
Music classes and performances. Kids and adults can try a new instrument, learn musical techniques, and watch live performers.
Meet authors. Authors love meet ardent readers at the library and read selections from their latest children's, YA, or adult book.
LEGO club. A popular library activity, there are LEGO and DUPLO building events for kids, adults, and families.
STEAM activities. A wide variety of fun science, technology, engineering, art, and math activities and events can be found for all ages, young and old alike.
Movie night. Family movies are shown at libraries on weekends, holidays, and over the summer. Some libraries include free popcorn.
See a play, ballet, opera, or other performance. Local touring and theater groups offer free performances, usually excerpts of upcoming productions on the stage.
Celebrate a holiday. You'll find some of the best FREE

kid-friendly holiday events at the library. While libraries are closed on holidays, they celebrate upcoming events with movies, crafts, and more.

School homework help. Volunteers are often available after school to help with homework.
Get help from a tutor. Did you know local libraries often have free tutoring for core subjects (reading, writing, math) and foreign languages? They can usually help connect you with someone to help.
Test and exam monitoring. Testing services are available for a wide range of tests and exams to homeschoolers, students in school, and parents or adults looking to increase their technology skills.
Homeschool help. Librarians are awesome resources for finding the right resource for homeschooling. Local libraries also host homeschool events and may have curriculum for check-out.
Build parenting skills with a class, books, and other resources available at the library.
Volunteer. Libraries have volunteer opportunities for adults and teens. Teens can volunteer after school and over breaks to help with activities for younger kids, keep things tidy, and more.
Check out an activity or discovery kit. Many libraries have themes kits full of book lists, games, crafts, and activities.
Find a quiet place to work or study. Most libraries have a quiet study rooms available. Check to see whether you need to reserve in advance.
FREE Things to do at the Library for Adults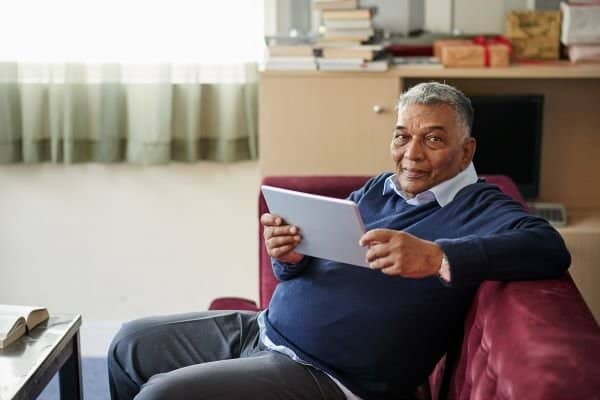 If you're ever bored, looking to learn something new, or wanting to build a skill, the library is a great place to start. As with family programs, some of these activities require pre-registration and are limited to a certain number of people.
Learn a new skill, such as the game of chess, playing a musical instrument, or using a 3D printer.
Join a craft group or class, share projects with like-minded people, and make new friends.
Upgrade your technology skills, learn how to use a tablet computer or new software application.
Take a genealogy class and trace your ancestry.
Workout with yoga, Zumba, step, aerobics and other classes.
Take classes to help you write your first novel or just bone up on communication skills.
Print or copy documents, laminate pages, use bookbinder or a 3D printer.
Meet authors, artists, musicians, and more at performances and book reading events at the library and around the community.
Join a book club at the library, or get tips for starting your own club.
Participate in Seattle Reads (also called the "one book, one city" program) is a special spring-summer book group and reading event where participants throughout the Puget Sound region read and discuss the same book. The book title is announced in spring. Then follows a series of book group discussions in libraries and bookstores.
Take photography classes, view famous and local photographers work, and get help building your skills
Get help with practical matters from housing and auto repair to legal issues, income tax filing, and government assistance programs.
Get help with personal finance, budgeting, and money-handling skills through classes and books.
Participate in social justice outreach, demonstrations, petition signing, elections and engage with local politicians.
Get your hands on an Advanced Reader Copy of a book that's not yet published. Ask your librarian how to take part in this exciting opportunity.
Take charge of your career. Many libraries offer career counseling, job fairs, and other career development resources.
Learn a new skill at Seattle Public Library (SPL)
SPL librarians are standing by to help you learn your next skill. What will it be? A new language? A new hobby? Something for home or at work? The possibilities are endless.
Whatever it is, they will help you get started with resources. Submit your request to learn any skill, hobby or language and they will send you a free, personalized learning plan within four days. How cool is that?
Here are a few examples to get your creative juices going:
Job Skills
Hobbies
Home & DIY
Ready to try something new? Get more info or Request Your Next Skill.
Summer reading programs at Puget Sound libraries
Any time of year, you can get reading suggestions from the library.
During summer, special reading programs for kids and adults can take your vacation to a whole new level. Here links to library summer reading programs in the Puget Sound region. All libraries are closed on major holidays.
Listed roughly going north to south throughout the Puget Sound region
Freedom to read what you want: Banned Book Week
Banned Books Week (BBW) is an annual event held during the last full week of September. The event highlights the benefits of free and open access to information.
Intellectual freedom—the freedom to access information and express ideas, even if the information and ideas might be considered unorthodox or unpopular—provides the foundation for Banned Books Week.
By drawing attention to the harms of censorship, and spotlighting actual or attempted banning of books across the United States, BBW stresses the importance of ensuring the availability of unorthodox or unpopular viewpoints for all who wish to read and access them.
Below (in no particular order) we list a few books cited on these lists. Some titles are classics or children's books and may be books that you have read. Find lists by decade of the most frequently challenged books provided by ALA's Office for Intellectual Freedom (OIF).
Examples of banned book titles
I Know Why the Caged Bird Sings, by Maya Angelou
The Adventures of Huckleberry Finn, by Mark Twain
Of Mice and Men, by John Steinbeck
Bridge to Terabithia, by Katherine Paterson
In the Night Kitchen, by Maurice Sendak
Where's Waldo?, by Martin Hanford
James and the Giant Peach, by Roald Dahl
The Grapes of Wrath, by John Steinbeck
To Kill a Mockingbird, by Harper Lee
The Color Purple, by Alice Walker
Ulysses, by James Joyce
The Call of the Wild, by Jack London
Harry Potter, by J.K. Rowling
Puget Sound Library list
For access to any of the above services, start with your local branch. Most have weekend hours and some weeknight hours. All libraries are closed on major holidays.
The following libraries serve the Puget Sound region, listed going roughly north to south.
Calendar of literary events
Find author readings, book sales, and other literary events in the calendar below. If nothing is listed below, there are no upcoming literary events in our calendar. We update literary events on a rolling basis throughout the year.
Monday, October 25, 2021
Tuesday, October 26, 2021
Thursday, October 28, 2021
Saturday, October 30, 2021
Monday, November 1, 2021
Thursday, November 4, 2021
Friday, November 5, 2021
Saturday, November 6, 2021
Monday, November 8, 2021
Tuesday, November 9, 2021
Thursday, November 11, 2021
Wednesday, November 17, 2021
Thursday, November 18, 2021
Monday, November 22, 2021
Tuesday, November 23, 2021
Wednesday, December 1, 2021
Thursday, December 2, 2021
Monday, December 13, 2021
Tuesday, December 14, 2021
Monday, December 27, 2021
Tuesday, December 28, 2021
Thursday, January 27, 2022
Thursday, February 24, 2022
Thursday, March 24, 2022
Thursday, April 28, 2022
Thursday, May 26, 2022
But wait, there's more!
Love our cheap ideas? Get our FREE email newsletters. Choose from daily, weekly, and monthly lists. Click here to subscribe.