Immersive digital art exhibits are popular around the globe, drawing crowds to sold out shows. These walk-through (and sometimes drive-thru) art shows are set to music and offer a 360-degree visual and audio experience.
There are currently several traveling shows featuring the work of Dutch painter Vincent van Gogh. Each show immerses visitors in a large-scale exhibit, with moving images projected onto the walls, ceilings, and floors in a vast gallery space or warehouse.
Two different shows are coming to the Seattle-Tacoma metro area in 2021 and 2022. Tickets go fast (over half of the Seattle tickets have sold out). So, grab your tickets now if you want to go.
Find out more about Van Gogh and these digital art exhibits, plus links to upcoming shows in Seattle and Tacoma.
---
Love our cheap ideas? Get our FREE email newsletters.
Choose from daily, weekly, and monthly lists:
---
About Vincent Van Gogh
Vincent Van Gogh (1853-1890) was a a Dutch post-impressionist painter whose distinctive painting style is immediately recognizable by the vivid colors, intensity, distortion of shapes, and thick brushstrokes. His works include landscapes that seem to move, as well as contemplative portraits and still life compositions.
Over 100 years after his death, Van Gogh remains one of the most famous artists of all time. The distinctive style of his vibrant paintings are some of the most recognizable art anywhere in the world. After his death, his works sold for record-breaking sums at art auctions and were featured at sold-out exhibitions around the world. Like many posthumously famous artists, his innovative painting style was not accepted by the art-buying public while he was alive.
Van Gogh is also famous as a tormented man who cut off his ear. He spent some time in a mental hospital at Saint-Remy-de-Provence in the south of France. Nevertheless, he remained a prolific artist throughout his short career. He did from a gunshot wound at the age of 37; it is unclear whether it accidental or self-inflicted.
Whatever his personal demons, Van Gogh's works revolutionized artistic practice and influenced the styles of generations of future artists. His extraordinary sense of color and boldness of his technique have left us with masterpieces to be enjoyed mor than a century after his death.
"I put my heart and soul into my work and have lost my mind in the process." – Vincent van Gogh
Van Gogh Exhibits
Several different immersive Van Gogh exhibits are currently touring in locations around the world. The last time we checked (October 2021), only the last two are coming to the Seattle-Tacoma area.
Van Gogh: The Immersive Experience – Seattle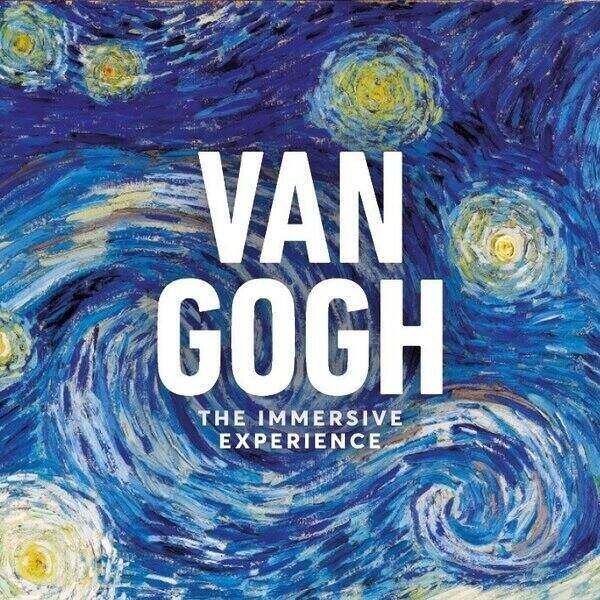 The 360º digital art exhibition in Seattle invites you to step into the universe of the Dutch genius, Vincent van Gogh. It is brought to you by the organizers of a collection of widely successful exhibitions in cities across Europe, Asia and the Americas.
Last time we checked, there were limited tickets in January and good availability in February. Last Day for or Seattle Van Gogh exhibit is February 26.
---
Imagine Van Gogh – Tacoma
Lat time we checked, there were Van Gogh exhibit tickets for March-April 2022 at the Tacoma Armory.