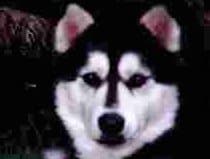 Watch this fascinating YouTube video from OxBlue camera systems that chronicles the evolution of the Husky Stadium Construction at the University of Washington (UW) from 2011-2013. The video was published November 2012 of the not-yet-completed stadium. The stadium was completed the following year and dedicated on August 31, 2013, when Washington returned to Husky Stadium in a game against Boise State.
The UW football team rocked the new $280 million stadium in a UW 38-6 victory. Go Huskies!
The University of Washington is one of the world's preeminent public universities. The impact on individuals, the Puget Sound region and the world is profound — by launching young people into a boundless future or confronting the grand challenges of our time through undaunted research and scholarship. Ranked No. 10 in the world in Shanghai Jiao Tong University's 2015 rankings, the UW educates more than 54,000 students annually.
The video is published by OxBlue camera systems. They have been used on over 10,000 projects and come complete with all the hardware, technology, and services needed to help make a project a success: from the jobsite camera, to cellular data connections and solar-power options, to professional time-lapse movies for promoting the project.