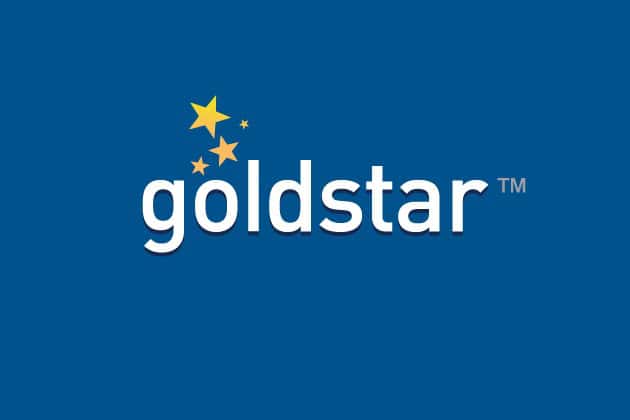 Tickets to Seattle theater, concerts, sporting events, and other nightlife can be pricey, if not out of reach for many of us. Goldstar.com is your best source for discount tickets to the hottest shows, including theater, comedy, and music performances in Seattle and all around the Puget Sounds region. There's something for everyone to enjoy.
Goldstar is the world's largest online seller of half-price tickets to live entertainment through unique discounting relationships with thousands f premier venues and event providers.
Millions of Goldstar members enjoy savings to entertainment and events in their community or when traveling across the nation. Goldstar works sells excess tickets to concerts, plays, symphony, comedy shows, winery tours, dinner cruises, sports, and more. Discount tickets are as much as 50% off.
To get the deals, you simply join Goldstar (yes, it's FREE to join). Then just buy tickets like you would with any online service. Service charges are clearly noted. Join Goldstar now. Or, scroll through the latest Seattle area show discounts below. If you find something you like, you can simply join Goldstar and then buy your tickets.
Message from Groupon: Businesses in your community and around the world are feeling the impacts of Coronavirus. To help make sure that once this is behind us, these businesses are able to come back as strong as ever, if you've already purchased a Groupon, hold onto your voucher. Wherever possible, vouchers will be extended for up to 12 months.

If you want to show your support now, pick your favorite business and buy a Groupon to use for later — so businesses will know you'll be there when you can. For any questions about whether a merchant is open for business, please contact them. Their contact information is listed on every Groupon deal page and voucher.

The entire Groupon family wants to thank you for supporting local businesses and your community as we all work through these challenging times together.
Greater Seattle on the Cheap event calendar
Every day on our calendar, you can find free and cheap things to do around the Puget Sound region. Here's what's coming up in the next 7 days. Visit the Greater Seattle on the Cheap calendar for more events and things to do every day of the year.
Wednesday, June 23, 2021
Thursday, June 24, 2021
Friday, June 25, 2021
Saturday, June 26, 2021
Sunday, June 27, 2021
Monday, June 28, 2021
Tuesday, June 29, 2021
Love our cheap ideas? Get our FREE email newsletters. Choose from daily, weekly, and monthly lists. Click here to subscribe.