There are several emergency notification systems in the greater Seattle metropolitan area and throughout the Puget Sound region that can communicate with residents during emergencies. These systems are used to send alerts to the public, as well as to first responders and other government employees during emergencies, including severe winter storms or other emergencies and natural disasters.
These public alert systems are a free service. You may sign-up online to receive emergency alerts via any of several methods, including text, email, voice message, or social media. These alerts are provided at no cost; however, depending your service providers on the delivery methods you choose, message and data rates may apply.
In addition to emergency alerts, depending on where you live and work, you may also have available other community notifications. These include notifications about weather, safety, health, utility disruptions, major traffic incidents, and more.
---
Love our cheap ideas? Get our FREE email newsletters.
Choose from daily, weekly, and monthly lists:
---
Why should I sign up for emergency alerts?
Just like creating an emergency preparedness kit, signing up for available public emergency alerts is another part of good emergency preparedness for you and your family.
When emergencies happen, be the first to know and stay informed as the situation unfolds. These alert systems are designed to send official, real-time alerts to the public with information about potentially life-saving actions you may need to take to keep you and your family safe.
Even though we have TV and radio stay informed, getting alerts directly is as another way for you to keep informed during emergencies on any preferred device you may have at your disposal, such as text message, voice message, email, and social media.
By signing up for emergency alerts where you live and work, you are taking a large step toward improving your personal safety.
How do public alert systems work?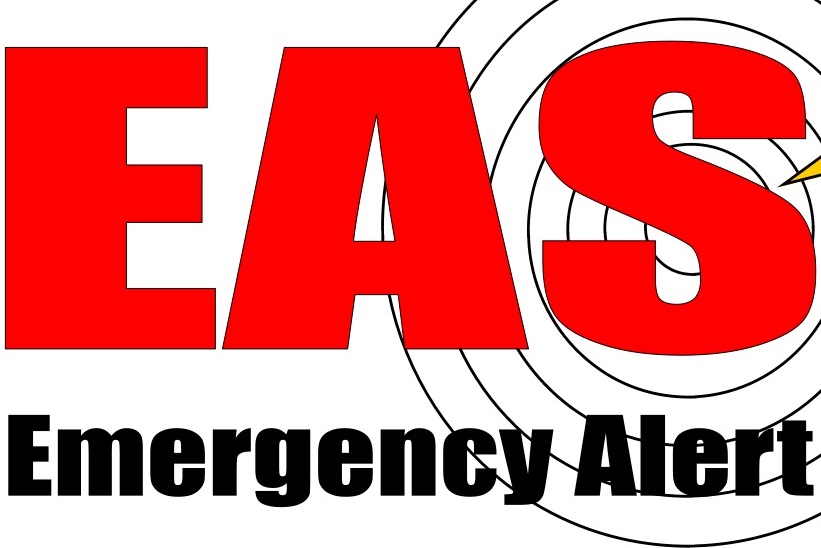 These public notification systems help fill a safety gap within the regions emergency dispatch centers.
During large-scale emergencies, the 911 call center can be overwhelmed with a high volume of 911 calls received from the public. A majority of the 911 calls received during emergencies are not about life-threatening situations, but rather contain requests for information about what is going on during a crisis or emergency.
When an emergency occurs that meets the criteria for sending out an alert to the public, municipal emergency dispatchers will gather the necessary information, and send an alert to the affected area.
By sending alerts directly to the public on their preferred devices, emergency alert services can keep the public informed, and at the same time reduce the number of 911 calls from residents not in immediate need of emergency services.
Making authoritative public information easily available through these alert systems improve the 911 call center's ability to keep phone lines open to respond to critical emergencies.
Where to sign up for emergency alerts
Disasters and emergencies are chaotic and unpredictable. Emergency alert notification is dependent on external providers such as your wireless carrier or e-mail delivery service. Signing up for multiple delivery methods may help you get the necessary information whenever disaster or public emergencies take place.
You can sign up with to receive free alerts by a variety of methods, such as text message, email, voice message, and social media. (Not all methods are available in all locations.) You can also change your options at anytime.
To sign up for alerts, visit any of the following notification systems where you live or work:
Seattle alerts: https://alert.seattle.gov/.
King County alerts: https://kingcounty.gov/depts/emergency-management/alert-king-county.aspx.
Pierce County alerts: https://www.co.pierce.wa.us/921/Pierce-County-ALERT.
Snohomish County alerts: https://snohomishcountywa.gov/620/Public-Alert-Resources.
Island County Emergency Alerts: https://public.alertsense.com/SignUp/?regionid=1137
Kitsap County alerts: https://public.alertsense.com/signup/?regionid=1316
Find another Emergency Alert System (EAS) in Washington Sate: https://mil.wa.gov/preparedness
But wait, there's more!
Love our cheap ideas? Get our FREE email newsletters. Choose from daily, weekly, and monthly lists. Click here to subscribe.
Emergency Preparedness Training & Survival Skills Classes
Listed below are training, classes and workshops in emergency preparedness, survival skills, and related topics from the Greater Seattle on the Cheap calendar. We usually update this list in September for National Prepardness Month.
(If nothing is listed below, it means there aren't any classes we currently know about.)