If you love golf, playing in the Puget Sound region has some challenges. First of all, golf is a pricy sport. But, there are some deals to be had. Then, there is the weather.
Tips for golfing in Pacific Northwest weather
When you schedule tee times during cold or rainy weather, be sure to warm up before you play. It makes a big difference to your game.
Start warm up at least 10 minutes before your tee time to stretch, relax, and warm your muscles. Be especially sure to warm up your shoulder and back muscles to promote an even swing and avoid injury. Flexibility is vital to making larger turns that can generate more distance, even on wet fairways.
---
Love our cheap ideas? Get our FREE email newsletters.
Choose from daily, weekly, and monthly lists:
---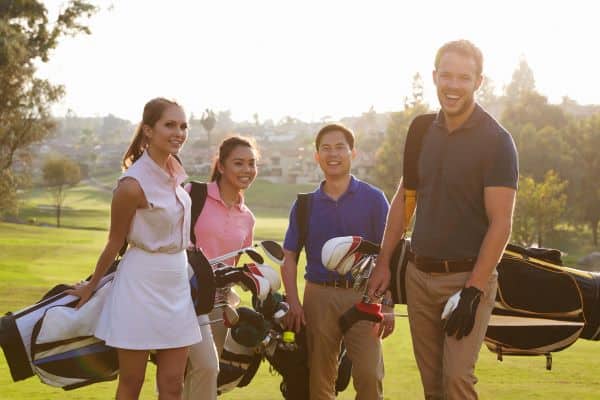 Seattle Oki players discount golf card
Oki Golf is a collection of premier Puget Sound golf courses providing championship golf course layouts and outstanding course conditions to players of all skill levels. With several Northwest golf courses located near Seattle, Everett and Olympia, Oki Golf's challenging course designs and unrivaled guest service provide an exceptional golf experience at unparalleled value to casual golfers, tournaments, and group outings.
The Oki Golf Players Card Program offers great value for those golfers seeking to play several of the Puget Sound area's most challenging and well maintained golf courses, and save money in the process. There are multiple varieties of Players Cards to choose from based on your golfing needs. All U.S. Military members with a valid Military ID receive discounted Players Card rates.
Oki players discount golf card valid for 1-year beginning March 31
The original Oki Players Cards is $129. All Oki Player cards are valid for one year beginning March 31. For complete details on prices and benefits, visit the OkiGolf.com website.
All Oki Players Cards feature discounted greens fees on every round at Oki Golf courses, exclusive invitations to play at Oki Golf's private clubs on Open Play Date, plus added discounts and benefits throughout the year.
Single Golfers are welcome to play golf without a tee time via the "Standby List". Simply call or come out to a golf course and get on the standby list to play at the first available opening.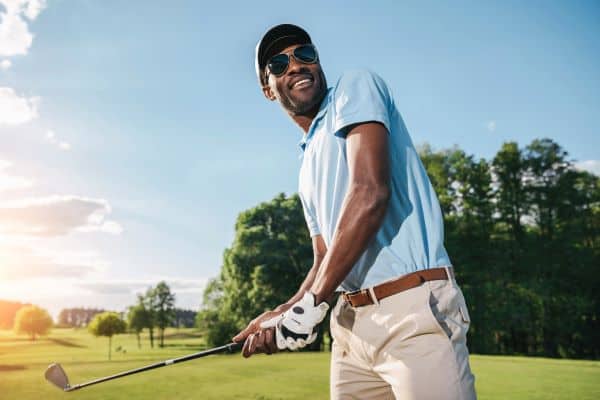 Golfnow.com golf course discounts
Founded in 2001, GolfNow is the world's leading tee-time marketplace used by over three million golfers. Golfers can search and book tee times online or via their mobile devices at more than 6,000 golf courses worldwide. Golfnow.com is pretty easy to use. Go to Golfnow.com, select your location, indicate how many players, and choose a discount level to find available tee times.
Golfnow.com offers savings at more than 300 golf courses in Washington State and over 19,000 golf courses throughout the U.S. and Ireland. Golfing discounts are always available, saving golfers up to 80% on standard rates. Most tee times are available 14 to 30 days in advance. However, tee times for some courses may be available up to 90 days in advance. A recent check listed savings of 8%-66% through GolfNow in Western Washington. Here are more ways to save with GolfNow.com:
The GOLFPASS membership program offers exclusive benefits, including waived convenience fees, enhanced rewards and Worry-Free Tee Times. Benefits include a free round of golf every month, free golf balls, online access to world-class instruction, exclusive travel tips, and travel credit at popular resorts. Membership begins at $10 per month or $99 per year. Upgrade to a premium membership for more benefits for $199 per year.
Benefits of a GOLFPASS membership
Play more golf with monthly tee time credits – a $120 annual value
Save more with waived fees on your next 10 GolfNow bookings
Change or cancel up to 10 tee times whenever your plans change
Exclusive instruction from Tour pros and their coaches – including Rory