The word solstice comes from the Latin word solstitium, meaning sol (sun) and stitium (to stop). The solstice occurs twice a year, when it reaches the northernmost point (summer in the norther hemisphere) and southernmost point (winter in the northern hemisphere). Each solstice indicates the stop of the sun before it begins to move in the opposite direction and occurs at the same instant for everyone on the planet, though at different times depending on your location
When is the solstice?
The solstice occurs twice each year, summer and winter.
Summer solstice
The summer solstice occurs sometime between June 20 to 22, depending on whether it is a leap year, the gravitational pull from the moon, and the slight wobble in Earth's rotation. It marks the beginning of summer (in the Northern Hemisphere), when the sun reaches its northernmost point above the equator. Also known as midsummer, it is the longest day (and shortest night) of the year. Traditional summer solstice celebrations include celebrating all night with music, food, wearing a crown of flowers, and dancing around a bonfire.
June 2020 in Seattle, the Summer Solstice will be on Saturday, June 20, 2020 at 2:43 pm. Sunrise is at 5:11 am and sunset is 9:10 pm, making the day's duration 15 hours, 59 minutes, 17 seconds. June 19 is shorter by 3 seconds and June 21 is shorter by 2 seconds.
Winter solstice
The winter solstice occurs between December 20 to 23. It marks the beginning of winter, when the sun is at its southernmost point. It is the shortest day of the year (and the longest night). Traditional winter solstice celebrations include food, warm drinks, and light in the form of bonfires, candles, or lanterns.
December 2020 in Seattle, the Winter Solstice will be on Monday, December 21, 2020 at 2:02 am. Sunrise is at 7:55 am and sunset is 4:20 pm, making the day's duration 8 hours, 25 minutes, 26 seconds. December 20 is longer by 1 second and December 22 is longer by 5 seconds.
Solstice 2020 at Stonehenge
Who built England's Stonehenge and why remains a mystery and many theories ponder the reasons.
However, the stones in the circle do line up perfectly to frame the summer solstice sunrise and the winter solstice sunset–if you stand in just the right spot.
Because of its unique perspective, people flock to Stonehenge every year for solstice events. Of course, in 2020, everyone is advised to avoid this ritual in person.
Virtual technology to the rescue! You can watch the solstice LIVE from Stonehenge from the comfort of your living room! Cameras will capture the best views of Stonehenge, allowing you to participate in this worldwide event.
Whether or not you believe it is a special place, solstice 2020 at Stonehenge will be an event not to miss. Better yet, they occur at reasonable times in the Pacific Northwest!
Summer solstice 2020 LIVE at Stonehenge
WHAT TIME IS SUMMER STONEHENGE LIVE?
Beginning 30 minutes before sunset on Saturday, June 20, 20:26 GMT (June 20, 1:26 pm PDT).
Beginning 30 minutes before sunrise on Sunday, June 21, 03:52 GMT (June 20, 8:52 pm PDT).
HOW DO I WATCH?
Read more at EarthSky.com about the Summer solstice at Stonehenge.
Winter solstice 2020 LIVE at Stonehenge
WHAT TIME IS WINTER STONEHENGE LIVE?
Sunset on Sunday, December 20 at 16:01 GMT (Dec 20, 8:01 AM PT).
Sunrise on Monday, December 21 at 8:09 GMT (Dec 21, 12:09 AM PT).
HOW DO I WATCH?
Read more at EarthSky.com about the Winter solstice at Stonehenge.
Summer solstice events in Seattle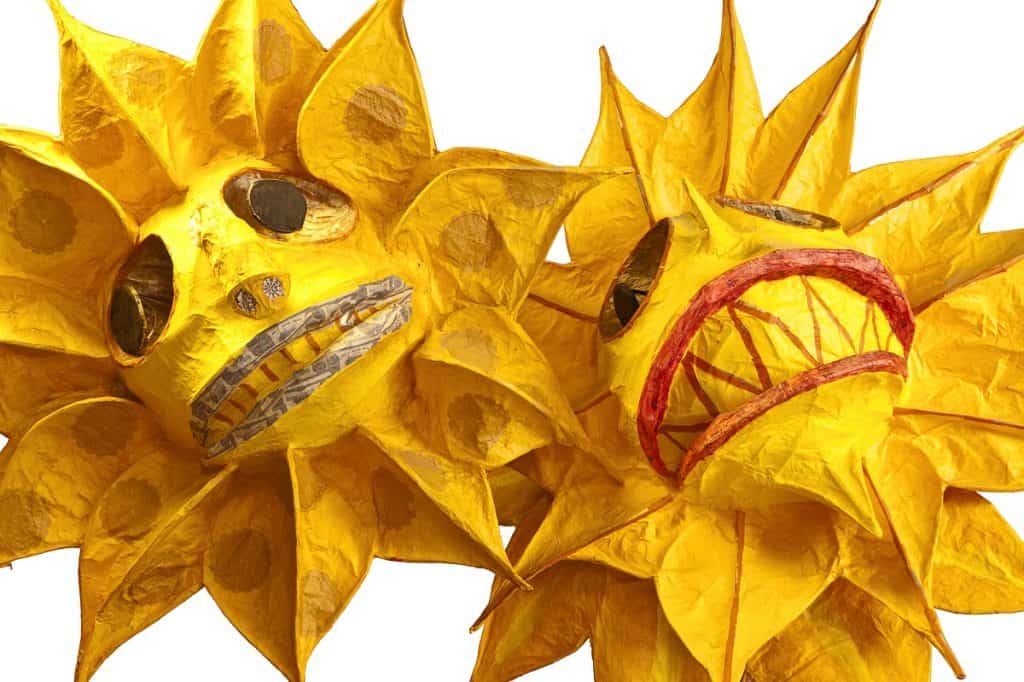 Seattle's most prominent summer solstice event is the Fremont Solstice Fair & Solstice Parade every June. The funky neighborhood celebrates with a weekend festival featuring art, music, food, a beer garden, and a parade that is most famous for its nude (though painted) cyclists who ride first at the start of the parade.
A number of other summer festivals happen on or around the solstice, including the Summer Solstice Night Market at Magnuson Park in Seattle, the traditional Swedish Skandia Folkdance Society Midsommarfest celebration in Kenmore around a garlanded Midsommar pole, and the Midsomer Festival at Camlann Medieval Village in Carnation.
Make Music Day (MMD) is a free worldwide celebration of music always held on June 21 during the summer solstice (longest day of the year). In the Puget Sound region, MMD events are organized in several cities. Each community organizes its own events, and each celebration has a distinct expression.
In 2020, expect most summer solstice events to be cancelled as Washington State remains under stay-at-home orders. For updates, visit our What's open/closed: stay-at-home order
Winter solstice events in Seattle
(These annual solstice events have been cancelled for 2020. Find other solstice events in the calendar list below.)
Heronswood Garden in Kingston features a contemplative candlelit walk for Winter Solstice. Stroll along luminary-lined paths through the woodland garden subtly aglow with holiday lights, then stop at a blazing fire for a warm drink.
Winter Solstice Night Market at Magnuson Park in Seattle features dozens of craft booths, plus food trucks and a beer festival.
Seattle's Cottage Grove Park in the Delridge neighborhood is the scene of an annual candlelit Winter Solstice Labyrinth Walk.
Pacific Bonsai Museum in Federal Way installs holiday lights for the annual 'A Bonsai Solstice' accompanied by live acoustic music, a pop-up Night Market featuring nature- and bonsai-themed gifts, food, and beverages. This event is the only time all year that the bonsai collection is open to the public at night. BYOF (Bring-Your-Own-Flashlight) to explore the bonsai by night.
When is the equinox?
Between the summer and winter solstice is the spring or vernal equinox in March and the autumnal equinox in September. "Equinox", derived from Latin, means "equal night". During the equinox the sun crosses the equator and the length of day and night are nearly equal.
The equinoxes are not celebrated in the same way as the solstices. But there are usually spring planting events and fall harvest festivals around that time.
Find solstice events, lantern festivals, light shows, and related activities in the calendar below.
Upcoming solstice events, lantern festivals, and light shows
If nothing is listed below, there are no solstice, lantern festivals, or light shows currently on our calendar. Solstice events occur in summer and winter, and lantern festivals and lights shows occur at various times throughout the year.
During the Christmas seasons, check our list of Christmas lights around the Puget Sound region.
Sunday, March 7, 2021
Monday, March 8, 2021
Tuesday, March 9, 2021
Wednesday, March 10, 2021
Thursday, March 11, 2021
Friday, March 12, 2021
Saturday, March 13, 2021