Located on Seattle's Capitol Hill, Northwest Film Forum is a nonprofit film and arts center. The organization shares the values and commitments of the Capitol Hill Arts District, a coalition of arts advocates galvanized to keep Capitol Hill a thriving art scene, invested in independent artists and emerging ideas.
About Northwest Film Forum (NWFF)
The organization was found in 1995 by filmmakers Jamie Hook and Deborah Girdwood as WigglyWorld Studios in a tiny Capitol Hill storefront. The purpose of the collective was to help fellow artists through the post-production process in Seattle. Their idea took root. They found funding, expanded to film exhibition, and eventually became the operators of Seattle's longest-continuously running movie theater: the Grand Illusion Cinema.
In 1996, the name Northwest Film Forum was adopted to encompass the new film arts organization's programs in both production and exhibition. They added a filmmaker's lounge, library, gallery, theater, gear, workshops, and summer camps.
In 2003, having outgrown their expanded space and moved to the current on 12th Avenue at Pike Street. The complete transformation of the space into a unique cinematheque and film center took nearly a year. The renovation project took thousands of hours of community labor and a trusty used rock band van (purchased on Craigslist from KISW).
The Forum's national reach has included premiering films at the Sundance Film Festival, distributing features, organizing national film series and retrospectives, traveling with live shows, and touring the renowned Children's Film Festival Seattle.
Today, NWFF presents hundreds of compelling movies in local premieres, curated series, and films festivals that include feature films, classic, rare, and underappreciated films — plus multidisciplinary performances, community events, and public discussions around filmmaking and visual media. Filmmakers are frequently in attendance at NWFF events to present and discuss their work.
The Forum continues to support film and media makers at all stages of their development. Many emerging artists behold their film for the first time on the Forum screen. Services include educational workshops, summer camps, access to space, filmmaking gear, an editing lab, fiscal sponsorship, and industry networking opportunities.
Northwest Film Forum programs and services exist thanks to the support of hundreds of volunteers, members, donors, funders, and partners, as well as a tireless staff and board that work every day to keep independent art alive and accessible for King County. This mission remains the same — to incite public dialogue and creative action through collective cinematic experiences: exhibition, community collaboration, education and artist development.
The visual media organization also acknowledges they are on Indigenous land of the Coast Salish people. As a vehicle for social change, NWFF stands in alignment with the Office of Arts & Culture's commitment to mobilizing the arts as a vehicle for social justice and undoing systems of oppression.
Membership in NWFF
Northwest Film Forum offers membership, beginning at $60 per year. Benefits include discounts on tickets, workshops, and venue rentals, plus invitations to free members-only events and deals at other local businesses.
Whether you're a movie buff looking for unique or classic films, a media-maker needing for support, or someone who simply loves popcorn (did we mention the free refills of Seattle's best popcorn that are another benefit of membership?), membership in the Forum supports their important work and offers inspiring and delicious benefits.
Virtual movies at NWFF
Unconventional Seattle crime film "Police Beat"
POLICE BEAT is a highly unconventional crime film that follows African-born Seattle bicycle cop ("Z") on his beat for seven days and six nights, covering more than forty crimes in its 80-minute running time, all of which are based on actual Seattle police reports. The crimes Z encounters become mirrors of his turbulent inner state, allowing him to philosophize about his unstable romantic relationship as well as his own development as an emotional being. While Z's regular interactions are in English, his thoughts – the film's narration – are in his native Wolof, the primary language of West Africa. In this way, Police Beat is an unusual portrait of an immigrant new to the United States that focuses less on the protagonist's socio-economic difficulties than on his emotional responses to American life. Despite a relatively low budget, the film features gorgeous 35mm-scope cinematography from DP Sean Kirby, and manages to incorporate nearly one hundred different locations from the greater Seattle area and Pacific Northwest. This ambitious film's cast and crew were entirely made up of local talent. Starring as Z is Pape S. Niang, a non-actor who was formerly a member of the Senegalese Olympic soccer team. Produced by Northwest Film Forum (NWFF), Police Beat premiered at Sundance in 2005, featured at NWFF Local Sightings" film festival in 2015, and a NWFF viewing party in 2018. It's now available for streaming through theStranger for an unspecified time. PWYC $15-$30. More info: https://www.strangertickets.com/events/106898679/police-beat
New! added 5/26/2020.

Documentary resource for families and women: the AMERICAN dream
In partnership with UW Bothell and Rainier Valley Community Clinic, we're hosting an online screening of this documentary resource for families and all women. For too long America has failed to acknowledge the outrageous and seemingly intractable rates of poor maternal health and deaths of mothers in childbirth. The U.S. has the highest maternal mortality rate of any industrialized country in the world. While the vast majority of countries have reduced their maternal mortality ratios, for the past 25 years the numbers of women lost during pregnancy, birth or postpartum have increased dramatically in the U.S.; more than two women die every day from pregnancy-related causes. Further, women of color are less likely to go into pregnancy in good health because of a lack of access to primary health care services. They are also less likely to have access to adequate maternal health care services. Black women are by far the largest demographic to suffer these outcomes. African-American women are at especially high risk–they are nearly four times more likely to die of pregnancy-related complications compared to European American. It has been this way for decades, and yet they are seldom able to make their voices heard. The women in this documentary tell their own stories: they know what is wrong. They share their hopes and fears, and they share about their American dream, as it relates to maternal health in the U.S. It's time for change. It's time to listen. Sliding scale admission: $0–25. Streaming May 27-31, 2020. More info: https://nwfilmforum.org/films/the-american-dream-paolo-patruno/
New! added 5/26/2020.

Stop-motion shorts by the late Seattle filmmaker Karl Krogstad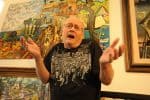 Scarecrow Video received a 4Culture Collections Care grant in 2019 to digitize a few selections from their enormous videotape library in partnership with Moving Image Preservation of Puget Sound (MIPoPS). Among these were stop-motion shorts created by the late Seattle filmmaker Karl Krogstad (July 25, 1948 – October 27, 2019). This week's Virtual Moving History will feature three experimental short films, a mix of live-action, stop motion, and animation. The summaries below were written by Krogstad. This program is streamed LIVE. Donations are optional but appreciated! Streaming May 31, 2020. More info: https://nwfilmforum.org/films/virtual-moving-history-x-karl-krogstad/
New! added 5/26/2020.

Seattle Turkish Film Festival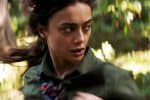 Seattle Turkish Film Festival has become one of the most admired and venerated events of the Turkish American Cultural Association of Washington. The film festival is a non-profit, volunteer-driven event, committed to bringing the best of Turkish films to Seattle in an effort to provide an international platform for talented filmmakers working in both short and feature length formats to showcase their work. ** Co-presented with Seattle Turkish Film Festival and Romanian Film Festival curated by ARCS **.
New! added 5/26/2020.

Asian American Film Festival

An extravaganza of kinetic visionaries in Asian American filmmaking from the 1990s and beyond, with new commentary and live conversations. Drawing on the urgency of addressing rising anti-Asian American sentiment and violence during COVID-19, these six virtual programs of films and videos push against stereotypes of all kinds – positive, negative and those in-between – and look deeply at the variegated experiences and creative expressions of Asian American filmmakers. This repertory series includes several essays and free short films. Cost: $20.50 for Full Series Package Collection, including nine free short films from The NWFF Vault. Individual films: $4-$8. Streaming May 29 – June 7, 2020. More info: https://nwfilmforum.org/films/my-sight-is-lined-with-visions-1990s-asian-american-film-video/
New! added 5/26/2020.

Travessias Brazilian Film Festival (2018 redux)

Travessias Brazilian Film Festival, co-presented with the Center for Brazilian Studies at UW and curated by Emanuella Leite Rodrigues, presents this special virtual flashback to favorites from 2018, doubling as a flashforward to the next Travessias scheduled for November 20-22, 2020!
Two films are available:
The City of the Future (A Cidade do Futuro). A polyamorous family in Bahia, Brazil prepares for the arrival of their baby, while the surrounding community grapples with the damaging aftermath of the construction of a nearby dam. Sliding scale admission: $0–25. Streaming June 3-14, 2020. More info: https://nwfilmforum.org/films/travessias-festival-the-city-of-the-future-online/
Don't call me son (Mãe só há uma). Pierre is a free-flowing teen whose life is disrupted when his biological ties to his family come into question. As he settles into a new rhythm with relatives who call him Felipe, he is soon forced to defend and embrace his true identity. Sliding scale admission: $0–25. Streaming June 17–28, 2020. More info: https://nwfilmforum.org/films/travessias-festival-flashback-dont-call-son-mae-ha-uma-online/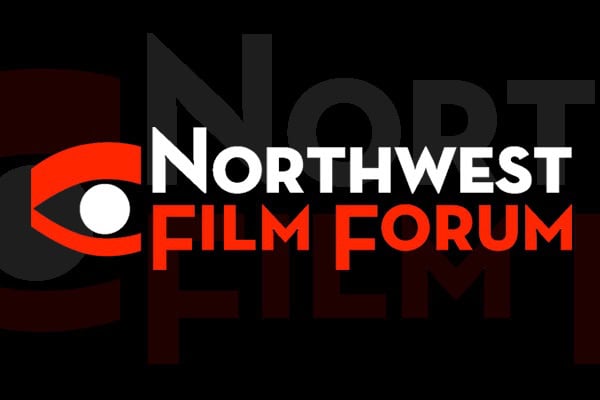 More movies and film festivals
Here are more movies, film festivals, and other cinematic events on our calendar.
Tuesday, June 2, 2020
Wednesday, June 3, 2020
Thursday, June 4, 2020
Friday, June 5, 2020
Saturday, June 6, 2020
Sunday, June 7, 2020
Monday, June 8, 2020
Tuesday, June 9, 2020
Wednesday, June 10, 2020
Thursday, June 11, 2020
Friday, June 12, 2020
Saturday, June 13, 2020
Sunday, June 14, 2020
Monday, June 15, 2020
Wednesday, June 17, 2020
Thursday, June 18, 2020
Friday, June 19, 2020
Saturday, June 20, 2020
Sunday, June 21, 2020
Monday, June 22, 2020
Tuesday, June 23, 2020
Wednesday, June 24, 2020
Thursday, June 25, 2020
Friday, June 26, 2020
Saturday, June 27, 2020
Sunday, June 28, 2020
Monday, June 29, 2020
But wait, there's more!
Love our cheap ideas? Get our FREE email newsletters. Choose from daily, weekly, and monthly lists. Click here to subscribe.