Located on Seattle's Capitol Hill, Northwest Film Forum is a nonprofit film and arts center. The organization shares the values and commitments of the Capitol Hill Arts District, a coalition of arts advocates galvanized to keep Capitol Hill a thriving art scene, invested in independent artists and emerging ideas.
About Northwest Film Forum (NWFF)
The organization was found in 1995 by filmmakers Jamie Hook and Deborah Girdwood as WigglyWorld Studios in a tiny Capitol Hill storefront. The purpose of the collective was to help fellow artists through the post-production process in Seattle. Their idea took root. They found funding, expanded to film exhibition, and eventually became the operators of Seattle's longest-continuously running movie theater: the Grand Illusion Cinema.
In 1996, the name Northwest Film Forum was adopted to encompass the new film arts organization's programs in both production and exhibition. They added a filmmaker's lounge, library, gallery, theater, gear, workshops, and summer camps.
In 2003, having outgrown their expanded space and moved to the current on 12th Avenue at Pike Street. The complete transformation of the space into a unique cinematheque and film center took nearly a year. The renovation project took thousands of hours of community labor and a trusty used rock band van (purchased on Craigslist from KISW).
The Forum's national reach has included premiering films at the Sundance Film Festival, distributing features, organizing national film series and retrospectives, traveling with live shows, and touring the renowned Children's Film Festival Seattle.
Today, NWFF presents hundreds of compelling movies in local premieres, curated series, and films festivals that include feature films, classic, rare, and underappreciated films — plus multidisciplinary performances, community events, and public discussions around filmmaking and visual media. Filmmakers are frequently in attendance at NWFF events to present and discuss their work.
The Forum continues to support film and media makers at all stages of their development. Many emerging artists behold their film for the first time on the Forum screen. Services include educational workshops, summer camps, access to space, filmmaking gear, an editing lab, fiscal sponsorship, and industry networking opportunities.
Northwest Film Forum programs and services exist thanks to the support of hundreds of volunteers, members, donors, funders, and partners, as well as a tireless staff and board that work every day to keep independent art alive and accessible for King County. This mission remains the same — to incite public dialogue and creative action through collective cinematic experiences: exhibition, community collaboration, education and artist development.
The visual media organization also acknowledges they are on Indigenous land of the Coast Salish people. As a vehicle for social change, NWFF stands in alignment with the Office of Arts & Culture's commitment to mobilizing the arts as a vehicle for social justice and undoing systems of oppression.
Membership in NWFF
Northwest Film Forum offers membership, beginning at $60 per year. Benefits include discounts on tickets, workshops, and venue rentals, plus invitations to free members-only events and deals at other local businesses.
Whether you're a movie buff looking for unique or classic films, a media-maker needing for support, or someone who simply loves popcorn (did we mention the free refills of Seattle's best popcorn that are another benefit of membership?), membership in the Forum supports their important work and offers inspiring and delicious benefits.
Virtual movies at NWFF
For a complete list of all movies screening at NWFF, visit: https://nwfilmforum.org/calendar/
Virtual Moving History – Analog Animals (Pets and wildlife in the Pacific Northwest)
Sun Aug 09: 4.30pm PDT. Back before you could brighten your day by tuning in to a 24/7 cam of adorable puppies and kittens, people all over the world created their own cute animal films and videos. (More on the history of the cat video.) This week's Virtual Moving History – Analog Animals will provide a cuteness overload with historical videotape documentation of pets and wildlife in the Pacific Northwest, as well as art inspired by animals. Pay-what-you-can: $0-$25. More info: https://nwfilmforum.org/films/virtual-moving-history-xx-analog-animals/
A Thousand Cuts
Screen this title Aug. 7 – Sep. 4, 2020. Nowhere is the worldwide erosion of democracy, fueled by social media disinformation campaigns, more starkly evident than in the authoritarian regime of Philippine President Rodrigo Duterte. Journalist Maria Ressa places the tools of the free press—and her freedom—on the line in defense of truth and democracy. Produced, written and directed by Ramona S. Diaz (Imelda, Motherland). Pay-what-you-can: $0-$25. More info: https://nwfilmforum.org/films/thousand-cuts-online/
Seattle – City as Character Vol. 2
Sun Aug 23: 4.30pm. When you think of Seattle, what comes to mind? The media we encounter that represents the city often shapes our impressions, which can affect how we interact with the built environment and other people. A collaboration between Minda Martin, Seattle Municipal Archives (SMA), and University of Washington Bothell, this screening will showcase pieces created/compiled by students and archivists using archival audiovisual materials. Pay-what-you-can: $0-$25. More info: https://nwfilmforum.org/films/virtual-moving-history-city-as-character-vol-2/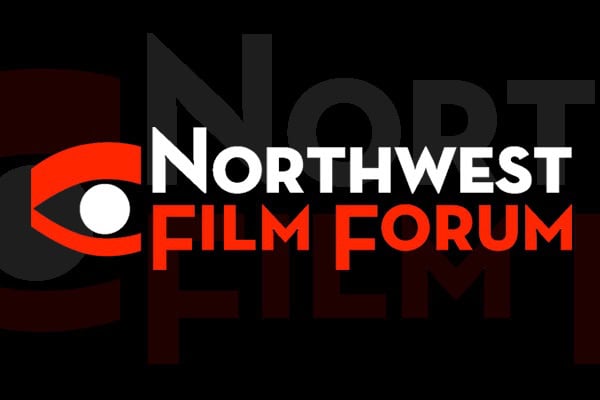 More movies and film festivals
Here are more movies, film festivals, and other cinematic events on our calendar.
Wednesday, August 5, 2020
Thursday, August 6, 2020
Friday, August 7, 2020
Saturday, August 8, 2020
Sunday, August 9, 2020
Tuesday, August 11, 2020
Wednesday, August 12, 2020
Thursday, August 13, 2020
Friday, August 14, 2020
Saturday, August 15, 2020
Sunday, August 16, 2020
Thursday, August 20, 2020
Friday, August 21, 2020
Saturday, August 22, 2020
Sunday, August 23, 2020
Thursday, August 27, 2020
Friday, August 28, 2020
Saturday, August 29, 2020
Thursday, September 3, 2020
But wait, there's more!
Love our cheap ideas? Get our FREE email newsletters. Choose from daily, weekly, and monthly lists. Click here to subscribe.