Every month of the year, certain items are discounted due to overstock, holiday sales, or transitions from one season to the next. Here are the shopping highlights for February in Seattle-Tacoma area stores.
Of course, we think the best way to save money is not to spend it. But, when you need or want to, plan your spending to take advantage of the times of the year when what you buy is at the lowest possible price.
---
Love our cheap ideas? Get our FREE email newsletters.
Choose from daily, weekly, and monthly lists:
---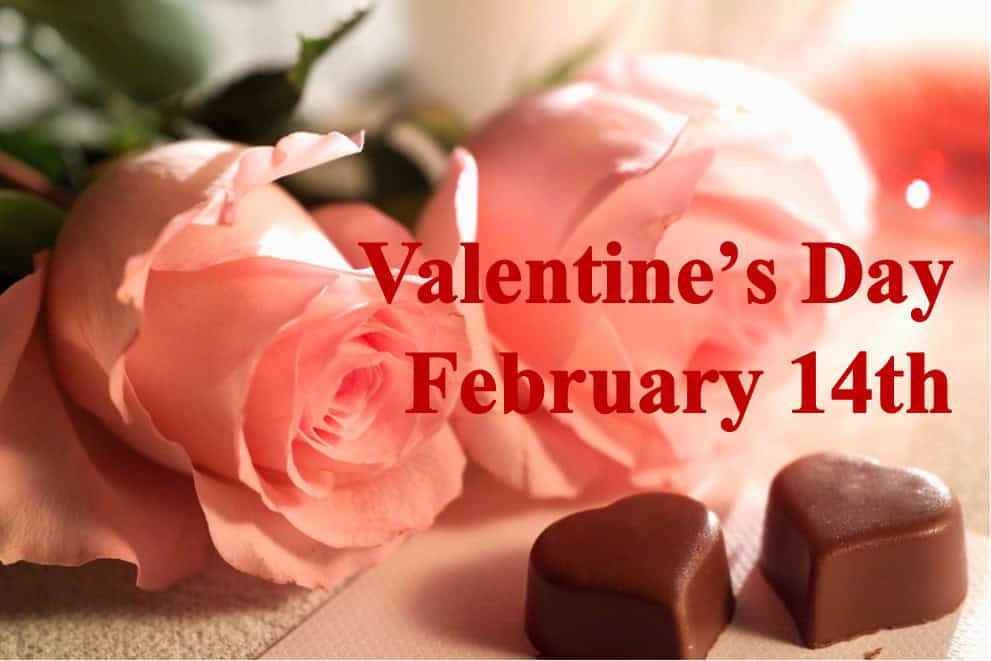 Discounted and seasonal items to buy in February
Winter clothing and gear
Find some discounts on winter coats, boots, hats, and gloves. In addition, skis, snowboards, thermal garments, and related gear are usually discounted. But deeper discounts are found in later months.
Perfume and cologne
January is usually a better month to buy perfumes on sale, due to leftover stock from the holidays. However, ahead of Valentine's Day, you may find new scents being introduced at discounted prices or (more likely) find bonus fragrance products (buy the cologne, get the matching lotion for free).
Mattresses
The three best months to buy a mattress are February, May, and September.
Electronics
While February isn't the best time to buy computers and televisions (November tends to be the best time of the year for all electronics) there are some exceptions:
Cameras: February (as well as November) is one of the best times of the year to consider a camera purchase.
TV and home theaters: The week before Super Bowl you might find a deal on new televisions and home theater systems—but be sure you know your prices, as sometimes these are impulse buys that are NOT a good deal.
Closeouts: Also k

eep an eye out for closeout prices on last year's models for all types of electronics: TVs, smartphones, computers, laptops, and tablets.
Bicycles
Prices for bicycles tend to be best in the fall, September-October. However, new model bikes will be arriving in stores soon, so you might find closeout prices on last year's models for anything from a tyke's bike to an electric two-wheeler. Or maybe a good deal on a used bike that someone is selling to trade up.
You might want to check out:
New products to buy in February
Valentine's Day Gifts and Entertainment
Actually, the best time to buy Valentine's Day gifts is before February! Prices tend to rise on typical gifts (flowers, chocolates, jewelry) the closer you get to February 14.
You might also like:
President's Day Sales
Every 3-day weekend holiday is generally a good time to shop. However, February is a slow retail month, so deals are slimmer than most other months of the year. Still, it can be a good time to check your "wish list" and look for discounted items or at least compare prices.
You might like:
Bare root trees and shrubs
Bare root trees and shrubs are dormant plants sold unpotted. You will find then in Puget Sound area nursery's, standing in tubs of sawdust to keep the roots moist. Bare root plants offer substantial saving over the same item purchased during the growing season. It's especially the best time of year for buying fruiting plants, including fruit trees and berry bushes. The available selection can include roses, fruit trees, flowering ornamental shrubs, and trees. After you buy bare root stock, be sure take them home and plant immediately in the yard, or in a container with proper soil.
You might also like:
Avocados
Super Bowl Weekend is one of the best times of the year to buy avocados–people like to make guacamole for football parties. The fastest way I know to make a great "guac" are to mash one (or two) avocados with about one cup of red salsa (your favorite brand or recipe) or salsa verde (tomatillo salsa). If you want to feel like you put in more effort, chop a couple tablespoons of fresh cilantro and/or green onions and stir them in.
If you want to make your guacamole from scratch, try these Guacamole Recipes (avocadosfrommexico.com). If you are a newbie to avocado prep, find out All About Hass Avocados (californiaavocado.com). If you end up with leftover avocados, learn these easy Avocado preserving methods (homepreservingbible.com).
Canned Foods
Since February is National Canned Food Month, grocery stores will offer some of the best prices of the year on all sorts of canned foods, from beans and meats to vegetables and fruits. It's best to buy only those foods you already like and use.
Look for manufacturer coupons for your favorite brands to save even more and stock up your kitchen pantry. Most canned foods can be stored up to two years, if they are kept in a cool, dry place. Need inspiration? Here are some easy recipe ideas using canned foods:
Hummus dip or spread: canned chickpeas (garbanzo beans) processed in a food processor until smooth and seasoned to taste with tahini (optional), olive oil, lemon juice, garlic, and salt. Garnish with Kalamata olives. Serve with carrot slices, cucumber slices, or pita bread wedges. Tahini is expensive and I'm not a huge fan of the flavor, so usually leave it out. This same basic recipe works for black or white beans to make a creamy dip or sandwich spread; change the flavor with any of the Tex-Mex flavorings in the following recipes.
Bean & Corn Salsa: drained canned black beans, corn, diced tomatoes, and green chilies (optional), seasoned to taste with freshly squeezed lemon or lime juice, chopped onion or cilantro, and salt. If you like fruit salsa, add drained, diced canned peaches. Serve with tortilla chips or use in tacos or quesadillas with or without meat or cheese.
Chicken Tortilla Soup: canned chicken, diced tomatoes, enchilada sauce, green chilies, and corn, chopped fresh onion and garlic, seasoned with chili powder, salt, and black pepper. Serve with broken tortilla chips. You can also substitute canned beans for the chicken if you want a vegetarian meal.
Homemade chili: canned black beans, pinto beans, and kidney beans, canned diced tomatoes and tomato sauce, canned green chilies (optional), chopped onion and garlic, seasoned to taste with chile powder, ground cumin, salt, black pepper, and cayenne pepper. If you want a meat chili, brown ground beef and then toss everything else into the pot.
Italian-style Soup: canned white beans, diced tomatoes, green beans, carrots, and fresh spinach leaves, chopped onion and garlic, seasoned with salt, oregano, bay leaf, and black pepper or red pepper flakes. This soup is also good with cooked Italian sausage or chicken.
Sweet and Sour Chicken: canned chicken, bottled barbecue sauce, canned pineapple chunks, and chopped fresh green or red pepper, onion, and garlic, seasoned to taste with salt and pepper. Serve over rice. This recipe probably works better with raw boneless chicken or even shredded rotisserie chicken, but if you like canned chicken, this can be a super easy pantry meal.
Salmon chowder: canned salmon, canned potatoes, canned corn, fresh or dried onions, fresh or dried herbs & spices (parsley, chives, dill, red chilies, black pepper). I developed this recipe during the first COVID lockdown and thought it was a real winner.
You might also like: