Listed below are free (and low cost) resources for teens in the Seattle-Tacoma metro area. The list includes places where teens can hang out, enjoy local entertainment, or get help. We list mostly resources and activities that are free, and a few that are low cost.
Seattle-Tacoma Teen Hangouts
Seattle Parks & Recreation Teen Programs. Seattle Parks Department offers a wide array of programming to Seattle area youth including: special events, Late Night, computer labs, recording studios, cooking classes and much more.
Teen Life Centers at locations throughout Seattle have programs Monday – Friday afternoons, and Friday and Saturday Night.
Late Night for Teens at several Community Centers throughout Seattle has been run in the City of Seattle for over 15 years. Late Night provides a safe place for teens 13-19 to hang out between the hours of 7 p.m. and midnight on Friday and Saturday nights. Each site offers a variety of programs for each weekend.
King County Boys & Girls Clubs offer drop-in programs for after school activities and during summer at affordable prices. There are over two dozen locations throughout King County.
Kirkland Teen Union Building (KTUB + YMCA), strives to meet and exceed the social and cultural needs of young people. KTUB offers resources that empower teens to become active, caring and responsible community members. A variety of programs and drop-in activities. 348 N. Kirkland Ave, Kirkland, WA.
Old Fire House Teen Center | Redmond, WA provides engaging activities with a focus on teens grades 9th through graduation. Teens are provided leadership opportunities and a space to connect with their community. Open Wednesday-Saturday afternoon. 16510 NE 79th St Redmond WA.
Regional libraries offer books, movies, music, podcasts, gaming, study zones, homework help (in person and online), and special events like writing contests, design contests, LEGO building events, and more.
Listed roughly going north to south throughout the Puget Sound region
Teen Tix discount tickets to arts & entertainment
Are you 13 – 19 years old? Do you enjoy music, movies, museums, plays, concerts, or comedy? Want to get tickets to any of these activities for just $5?
Yes, every month, you can join hundreds of Seattle-area teenagers who use their TeenTix pass to attend arts events for just five bucks. FIVE BUCKS!! You can use your TeenTix pass for many activities, such as stage plays, musical performances, comedy shows, cultural events, museums, and movies. For a complete list, visit teentix.org/partners.
It's easy and free to get a Teen Tix pass. Here's how
First, sign up for the Teen Tix pass online. (You can also create a free account and get a free entertainment newsletter.)
Second, find a show you want to attend from the list of theaters and other entertainment venues. Check the TeenTix web calendar to see all eligible upcoming events.
Third, on the day of the show, head to the theater–be sure take your Teen Tix pass with you. When you get to the theater, present your pass at the box office and buy a $5 day-of-show ticket.
Yep, it's that simple.
For more info or to sign up, visit https://www.teentix.org/.
Teen Tix FAQs
Who can get a TeenTix pass? Any teenager 13-19 years old can sign up for TeenTix. You don't need to live in Seattle to sign up. Anyone, from anywhere, can sign up and use the TeenTix pass as long as they are 13-19 years old. You also need eligible ID. Since TeenTix passes are not barcoded or tracked, when you go to buy a ticket, the person at the box office needs to ask for proof of age from anyone presenting a TeenTix pass.
What is eligible ID? Your picture ID from your school or homeschool agency ID (even if it doesn't have your birthday on it), or your driver's license (if you have one). Another option is to get a Washington State ID card, which is available to residents of all ages and carries a photo and birthdate.
Don't forget–it's cash only. You may only use cash to purchase TeenTix tickets. Credit cards, debit cards and checks will not be accepted. Remember, to use TeenTix, you need 3 things: PASS + ID + CASH.
How is TeenTix possible? It's a day-of-event ticket program–that's why the tickets are so cheap! That means, on the day of the show, if there are tickets available and you have your TeenTix pass, you can buy one.
Can I reserve a ticket in advance? Sorry, no. You can't reserve a TeenTix ticket in advance. Sometimes, shows sell out and no TeenTix tickets are available. To avoid this, just call ahead. Box office info can be found in every event listing in the TeenTix calendar.
For more info or to sign up, visit https://www.teentix.org/.
Free formal dresses for Seattle-Tacoma teens
Do you need a beautiful dress for prom, homecoming, or your quinceañera? The following places can help!
The Ruby Room is a nonprofit organization providing formal attire to teens in financial need across the State of Washington, enabling them to participate in high school milestone events. Teens come from across the state to receive a dress they can keep, at no charge. Dresses, shoes, and accessories are collected throughout the year and made available at the Ruby Room Boutique at several times throughout the year to coincide with milestone events (homecoming, prom, etc.). Ruby Room clients are paired with a personal shopper who assists them in picking out the perfect gown. The Ruby Room is located in Renton. Appointments are required.
Teen Ink Magazine
Teen Ink offers teens the opportunity to publish their creative work and opinions in a national magazine, book series, and website. The publications offer some of the most thoughtful and creative work generated by teens today.
The Young Authors Foundation, Inc. is a nonprofit 501(c)3 organization that supports all Teen Ink publications. The foundation is devoted to helping teens share their own voices, while developing reading, writing, creative and critical-thinking skills. All proceeds from the print magazine, website, and Teen Ink books are used exclusively for charitable and educational purposes to further the goals of the foundation.
The magazine is available in public libraries and schools in Seattle and throughout the Puget Sound area. In fact, it has the largest distribution of any publication of its kind and is distributed in schools and libraries nationwide.
Teen Ink encourages ALL teens to submit creative material. Teen Ink is devoted entirely to teenage writing, art, photos, and forums.
Seattle-Tacoma Teen Crisis Support
TXT 4 HELP is a nationwide, 24-hour text-for-support service for teens in crisis. If you're in trouble or need help right away:
Text: text SAFE and your current location (address, city, state) to 4HELP (44357) for immediate help. Within seconds, you will receive a message with the closest Safe Place site and phone number for the local youth agency. You will also have the option to text interactively with a professional for more help. It's quick, easy, safe and confidential.
Call: 1-800-422-TEEN (8336).
Go to the nearest Safe Place (see list below) and tell the staff member you need a Safe Place.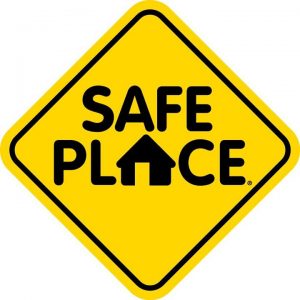 Safe Place is a national youth outreach program. Safe Places display the yellow and black diamond-shaped Safe Place sign. You can approach any established Safe Place site and a coordinator will respond 24/7, providing resources, connecting you to services, or reuniting you with family when safe and appropriate.
Here are some of the safe places in the greater Seattle area:
Everett Transit buses
Mukilteo Fire Stations
Metro Transit buses
King County libraries
Seattle Public libraries
Seattle Parks and Recreation's Community Centers
YMCA facilities
Find another safe place near you
Friends of Youth has provided services for unaccompanied minors for the Federal Government under a contract with the Department of Health and Human Services, Office of Refugee Resettlement. Friends of Youth delivers a broad range of services to youth and their families to improve their emotional stability and self-sufficiency.
Youth Eastside Services provides substance abuse treatment education and prevention, and counseling and psychiatric services in East King County for youth ages birth to 22 and their families. They help children, teens and families struggling with depression, grief, trauma, substance abuse, anxiety, gender- or cultural-identity issues, behavioral issues, ADHD, autism and more.
Just want to talk it out?
Teen Link is a confidential, anonymous, and non-judgmental help line answered by teens from 6-10pm, 365 days a year. "Talk it out" is the tagline and mantra. It's the message that, just by talking about your problems, things can get better. Sure, calling Teen Link doesn't mean your problems magically disappear, but expressing your feelings and what you're going through is a good first step! The goal of Teen Link is to empower youth by supporting them as they make healthy decisions.